20 Best Affordable Swiss Watches (Hamilton, Oris, Tudor & More!)
All right, everybody. Here it is – a definitive list of the most appealing entry-level Swiss watches. While Swiss watches have long been synonymous with unparalleled craftsmanship and prestige, I know too well that not all horological enthusiasts possess a vault filled with gold bars and that a Rolex, for many, may as well cost a trillion dollars, let alone $15,000. This curated selection of timepieces combines style, technical prowess, and, of course, affordability.
These watches serve as your gateway into the enchanting realm of Swiss horology, allowing you to find a piece of Swiss artistry for your wrist without breaking the bank. Each watch we'll look at showcases exquisite design, impressive technical features, a price tag that won't induce heart palpitations, and, let's not forget, the allure of renowned Swiss branding.
Inexpensive Excellence – Entry-Level Swiss Brands
When it comes to Swiss timepieces, the pursuit of excellence need not come with a hefty price tag. In the captivating world of entry-level Swiss watches, a surprising array of brands offer buyers a chance to buy into affordable horological splendor.
These timepieces cater to new collectors yearning for their first 'nice watch' and discerning individuals who appreciate a touch of horological brilliance without the burden of excessive spending. As I'm sure many of you know, sleeper hits and ahead-of-the-curve grails often reside in the least gregarious collections.
Among the distinguished brands gracing this list, we encounter stalwarts such as Tissot, a master of affordable luxury renowned for their meticulous craftsmanship and commitment to precision.
Then there's Hamilton, effortlessly merging American heritage with Swiss savoir-faire, offering iconic timepieces that evoke a sense of adventure and class. For those seeking a touch of sporty sophistication, Certina is a brand worth exploring, with its rugged yet refined timepieces designed to withstand the wear and tear of everyday life.
There's a piece for every taste on this list, and if, like me, you're prone to picking watches that make your wallet sweat, these timepieces should be a breath of fresh air.
Spotting An Affordable Swiss Watch
Swiss watches have long reigned as the epitome of craftsmanship and prestige. However, acquiring a Swiss timepiece has often been associated with a considerable dent in one's wallet. What few people appreciate is that affordable, reliable Swiss watches exist.
To help you navigate this vast and somewhat complicated territory, here's a short buyer's guide to spotting an affordable Swiss ticker.
Brand Status: The Aura of Prestige
When searching for an affordable Swiss watch, brand status plays a crucial role. Opt for brands that have a well-established reputation for quality and craftsmanship. Look for names like Tissot, Hamilton, Oris, and Certina, known for their uncompromising commitment to excellence.
Watch Purpose: Striking the Perfect Balance
Consider the purpose for which you desire a Swiss timepiece. Are you searching for an elegant dress watch for special occasions or a robust sports watch for everyday adventures? Understanding your desired watch's purpose will guide you toward brands and models that offer the right blend of functionality and style.
Build Quality & Materials: From Craftsmanship to Durability
Affordable Swiss watches can still be of remarkable build quality, make no mistake. Pay attention to materials such as stainless steel, sapphire crystal, and genuine leather straps, which contribute to aesthetic appeal as well as longevity. Seek out watches with solid construction, precise finishing, and attention to detail. Don't forego discernment just because you're not spending thousands of dollars.
Swiss Movements: The Heart of Precision
One of the defining features of a Swiss watch is its movement. Be cognizant of timepieces powered by Swiss movements, such as ETA or Sellita, renowned for their accuracy and reliability. These movements are the core of every Swiss watch, so be sure to understand exactly what's inside the case before buying.
The Best Affordable Swiss Watches
Taking all the aspects above into account, here are the 20 best affordable Swiss watches you can buy today:
1. Hamilton Khaki Field Mechanical (ref. H69439931)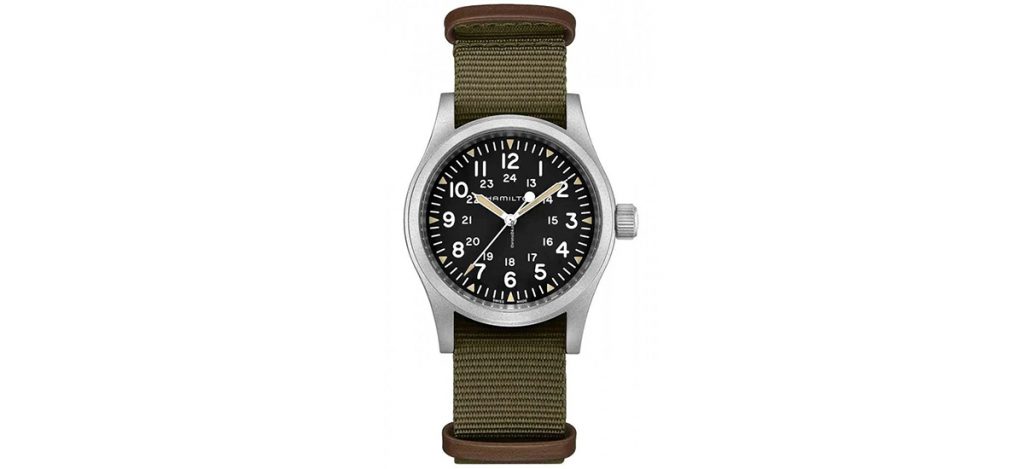 Hamilton's Khaki Field Mechanical is a timepiece that pays homage to its iconic 1960s predecessor while embracing Hamilton's military heritage. This 38mm stainless steel marvel boasts a matte finish, exuding a rugged elegance that captures the essence of a soldier's watch.
The Khaki Field Mechanical's dark dial sets the stage for luminescent numerals and indexes, ensuring legibility in any light condition. Its vintage-inspired design transports you back to an era when timekeeping was an art form and functionality was paramount. Protected by a scratch-resistant sapphire crystal, this timepiece is built to withstand the rigors of daily wear.
The durable NATO strap adds a touch of military flair, while the 20mm lug width ensures a secure and comfortable fit on your wrist. Hamilton's H-50 movement is undoubtedly the most impressive part of the watch, exclusively crafted for the brand's hand-winding timepieces.
With its remarkable 80-hour power reserve, this movement guarantees unwavering reliability, even during periods of non-wear. This Khaki Field Mechanical is a masterpiece that seamlessly blends heritage, craftsmanship, and reliability.
It's the perfect companion for watch collectors and horologists who appreciate a touch of military-inspired sophistication on their wrists. The watch can be yours for $595.
2. Omega X Swatch Moonswatch Mission to Mars
Here's a celestial tribute that captures the fiery spirit of the Red Planet (as well as the attention of every watch nerd on Earth, apparently). Vibrant red hues ignite against the Moonswatch's radiant white dial and velcro strap, creating a mesmerizing visual contrast that's as colorful as anyone could imagine a watch being.
This chronograph treat features a captivating interplay of colors and shapes. The red chronograph seconds hand commands attention, while the hours and minutes subdials showcase unique spacecraft-shaped hands in a playful nod to interstellar adventures.
Every dial proudly displays the OMEGA X SWATCH branding, alongside the iconic Speedmaster logo and the new MoonSwatch emblem. Crafted with meticulous attention to detail, this timepiece boasts a glass construction with a "hidden" S ingeniously integrated into the crystal's center.
The dial's outer ring and subdials exhibit a refined circular pattern, while the lugs are unobtrusive and precise by design. A distinctive 'dot over 90' detail adorns the tachymeter-scaled bezel – no detail has been overlooked in this collaborative effort. But the magic doesn't stop there.
The Moonswatch Mission to Mars case is fully (and uniquely) Bioceramic, further elevating its intrinsic value. Additionally, Super-LumiNova coatings grace the hour markers, hours, minutes, and chronograph seconds hands, ensuring a captivating glow in even the darkest of cosmic moments. But, make sure to only purchase it at or close to its original price point of $260.
Tissot's PRX is a timepiece that combines the unapologetic boldness of modernity with a familiar sense of retro charm. Designed around authentic '70s visual prompts, this watch is something of a standalone in its price bracket.
With a timeless Tissot case shape from 1978, the PRX Powermatic 80 exudes elegance and sophistication. But don't be fooled by its retro allure, for this timepiece is equipped with twenty-first-century features that cater to the demands of the modern individual. There's a reason it became the hottest-trending watch on TikTok this year.
At the heart of this marvel lies the self-winding Powermatic 80 movement, a testament to Tissot's reliability and precision. With the innovative Nivachron hairspring, this movement ensures exceptional accuracy and unwavering performance bolstered by an impressive 80 hours of power reserve.
The 40mm diameter showcases the watch's commanding presence on the wrist, while the see-through caseback allows a glimpse into the intricate inner workings of a budget masterpiece. A scratch-resistant sapphire crystal, enhanced with an anti-reflective coating, protects the dial, ensuring both durability and pristine visibility.
As a bonus, the PRX Powermatic 80 features an interchangeable quick-release bracelet, allowing you to effortlessly tailor your watch's fit in an instant. What's not to like? If you're looking to get your hands on the Powermatic 80 version, expect to pay around $675.
4. Certina DS Action Diver (ref. C032.607.11.051.00)
This is a timepiece that delves into new depths of contemporary watchmaking. With exceptional precision, remarkable water resistance, and a dynamic design, this maritime companion is built to explore underwater worlds. Crafted from 316L stainless steel, the robust case of the DS Action Diver is certainly durable.
The bezel, also made from 316L stainless steel, features a ceramic insert adorned with Super-LumiNova, ensuring optimal visibility even in the darkest depths. Protected by an antireflection-treated sapphire crystal, the dial boasts a captivating black hue, further enhanced by the Super-LumiNova's ambient glow, creating a striking contrast against the oceanic backdrop.
This diver's watch adheres to the hardline ISO 6425 standards, guaranteeing its reliability underwater. With a diameter of 43mm and a height of 13mm, it commands attention on the wrist while maintaining a balanced presence. Powering the Action Diver is the automatic Powermatic 80.611 movement.
Swiss-made and equipped with Nivachron technology, this movement delivers precise timekeeping by combining the expertise of ETA with Certina's commitment to excellence. Ultimately, this is a no-frills, bash-about diver that's not afraid of a challenge. You can get this beautiful watch for around $1,000.
5. Frederique Constant Classics Index Automatic (ref. FC-303NS5B6)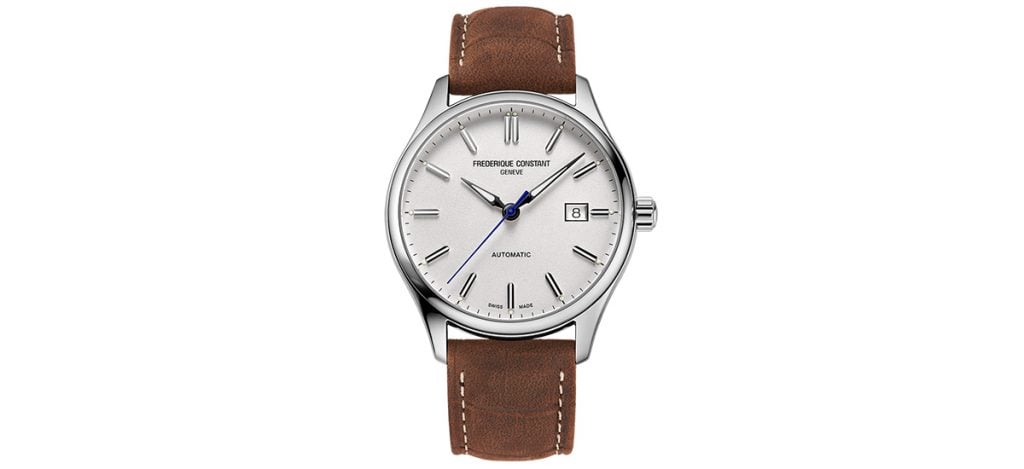 Introducing the Frederique Constant Classics Index Automatic, a timepiece that breathes new life into classic watchmaking while staying true to the brand's mission of accessibility.
The 40mm stainless steel case showcases a refined matte finish, while the dial, available in pure silver or delicately detailed with guilloché decoration, is adorned with either traditional Roman numerals or modern applied indexes. This fusion of classic and contemporary elements creates a tangible sense of agelessness. Full of verve and fuelled by classical sensibilities, the Classics Index Automatic features a 20mm lug width and a water resistance rating of 5 ATM.
Completing the ensemble is a calf leather strap with nubuck finishing and a captivating crocodile pattern in a rich brown hue. This strap adds a touch of refinement and comfort, making it a pleasure to wear on the wrist in ways that its humble price tag doesn't at first suggest. The watch comes with an approximate market price of around $950.
6. Victorinox I.N.O.X. Mechanical (ref. 241837)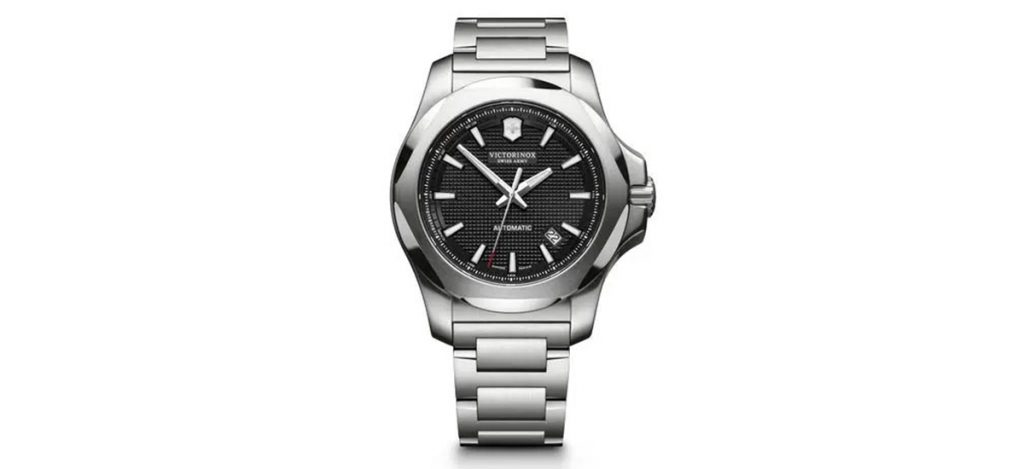 If you're after a full-metal sports extravaganza, the Victorinox I.N.O.X. Mechanical is worth a look. Crafted with a high-grade stainless steel case, this Swiss-made marvel exudes strength and attitude. The bezel is somewhat angular, and its anti-scratch coating ensures long-lasting pristine beauty.
For added protection, a removable bumper guards this timepiece against any issues presented by everyday wear. The bracelet, crafted from patented stainless steel, is a thing of exceptional resilience and a true testament to Victorinox's commitment to quality. With dimensions of 43mm in diameter and a height of 14mm, this timepiece isn't for slender wrists.
The 21mm lug width ensures a secure and comfortable fit, further enhancing the overall experience of wearing such a sturdy watch. At the INOX's heart lies the Swiss-made Sellita SW200-1 automatic movement, visible through the translucent exhibition case back. It serves the piece faithfully, with a date function to boot.
From the polished-brushed bezel to the guilloché-finished dial, every detail of this timepiece is a testament to meticulous craftsmanship. Luminescent hands ensure optimal legibility in any light condition, while the date function adds practicality to its charm. At just $995, there's little reason not to consider this Victorinox.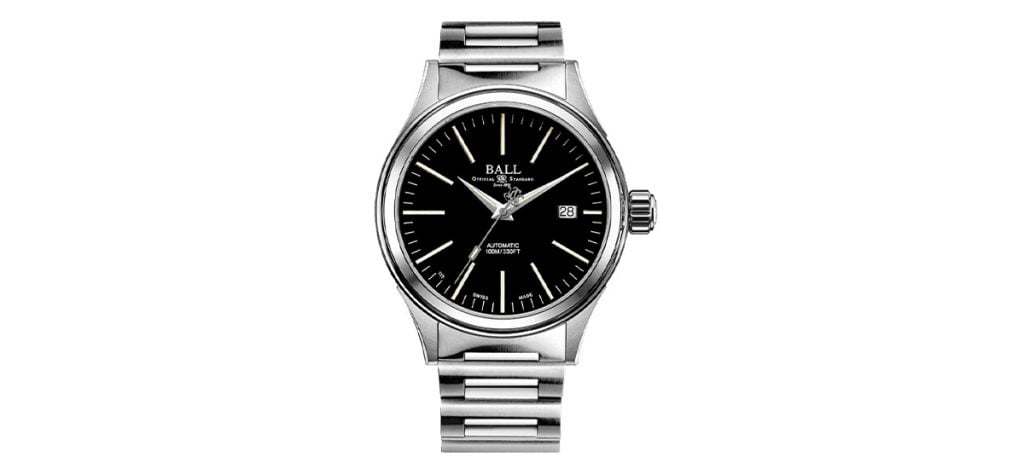 The Ball Fireman Enterprise is a suave and rigid timepiece in all of the best ways. At the watch's heart beats the automatic calibre BALL RR1103 movement, built on the tenets of Swiss precision and reliability. With 15 micro gas tubes marking the dial's track of the hour, minute, second hands, this watch ensures exceptional night reading capability, illuminating the darkness with a mesmerizing glow.
Built to withstand the most demanding conditions, the Fireman Enterprise boasts shock resistance of 5,000Gs, ensuring unwavering performance even in the face of impact. The stainless steel case, which is an utterly approachable 40mm in diameter and 11.3mm in height, exudes strength and style. Protected by an anti-reflective sapphire crystal, the dial is a sight to behold, available in either black or white, a no-nonsense palette if ever there was one.
Completing the ensemble is a stainless steel bracelet with a folding buckle. Every detail, from the screwed-in crown to the meticulous crest at the party end of the seconds hand, exemplifies a watch that punches above its weight stylistically. And all that for just $1,080.
8. Zodiac Olympos STP 1-11 (ref. ZO9712)
One of my favorites on this list is the Zodiac Olympos STP 1-11, a timepiece that skirts the boundaries of conventional horology in an altogether pleasing way. The 40mm case, crafted from stainless steel in a sleek silver hue, exudes both strength and timeless appeal.
Complemented by a brown leather strap measuring 20mm in width, this timepiece embraces the perfect fusion of comfort and traditional aesthetics. The automatic three-hand movement powers this horological gem, ensuring precise timekeeping and a touch of mechanical marvel.
With a dial color in a gradated grey and an offset crown, the Zodiac Olympos STP 1-11 is far more appealing than its price point implies. There's a world of field watch-inspired beauty on the Olympos – I highly suggest trying it on and exploring that world yourself! It won't even cost you too much, at just $895.
9. Doxa Sub 200 Professional (ref. 799.10.351.10)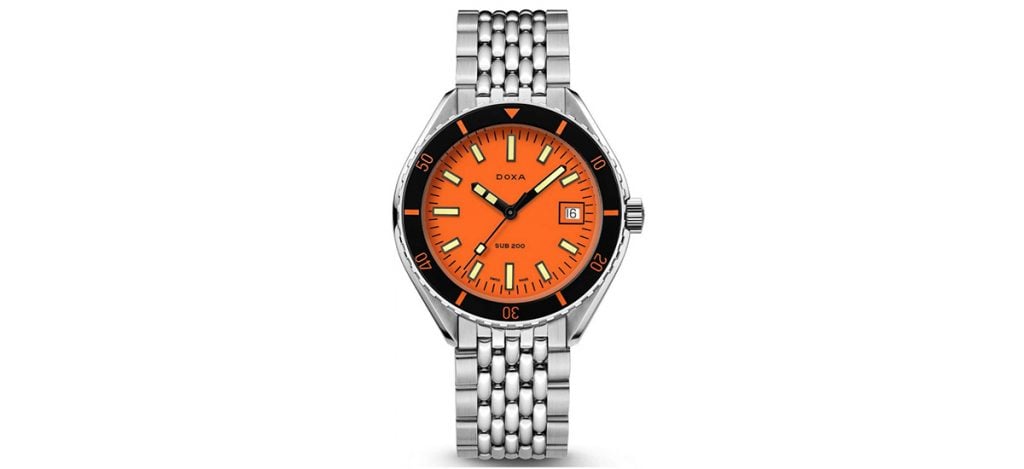 The Doxa Sub 200 Professional is an extraordinary timepiece that pays homage to the brand's rich heritage while embracing contemporary innovation. Unveiled at Baselworld 2019, this diver's watch exudes a captivating blend of style and functionality.
Crafted from the highest-quality 316L stainless steel, the 42mm case speaks for detailed craftsmanship and durability. Topped with a scratch-resistant sapphire crystal featuring an anti-reflective coating, it embodies the distinctive curvature of the domed plexiglass reminiscent of yesteryears. With a water resistance rating of 20 ATM (200 meters), it lives up to its 'professional' title as far as diving goes, at least.
Driven by a Swiss mechanical automatic movement, the Sub 200 Professional offers a power reserve of 38 hours, operating at a frequency of 28,800 vph (4 Hz). The stainless steel bracelet, styled in the iconic 'Beads of Rice' design, ensures a secure and comfortable fit.
Equipped with a folding clasp featuring the exclusive Doxa fish logo, it adds a touch of spice and functionality, including a dive suit extension for underwater adventures when a wetsuit is a must. The Doxa Sub 200 comes with a retail price of $990.
10. Mido Baroncelli Heritage Gent (ref. M027.407.16.010.00)
Introducing the Mido Baroncelli Heritage Gent, crafted for watch collectors and horologists who appreciate classic design. The round case, measuring 39mm in diameter, exudes a harmonious balance on the wrist, with an average thickness of 7.3mm.
Crafted from stainless steel, this timepiece's case is nothing extraordinary. However, there's something very endearing about how the sharp hands and cursive script on the dial lie in contrast to the minimal, round case. The sapphire crystal, enhanced with a double-sided anti-reflection treatment, protects the white dial and ensures pristine visibility from any angle. With a see-through case back option, this starts to feel quite high-end very quickly.
The dial features applied indexes, adding depth and sophistication to its design in a pleasantly reductive manner. The date function offers practicality, while the Mido Automatic ETA movement keeps everything reliably on time. Prices for the Baroncelli hover around the $1,000 mark, but you might be able to get it for slightly less if you shop around.
11. Christopher Ward C60 Trident Pro 300
The Christopher Ward C60 Trident Pro 300, a watch that takes the iconic Trident template and elevates it to new heights, looks and feels like much more watch than most of its peers. Created based on customer feedback from the Christopher Ward forum, this remarkable timepiece embodies the desires of so many watch enthusiasts.
With a slimmer and lighter design, the C60 Trident Pro 300 offers enhanced wearability without sacrificing practicality. The two-part unidirectional ceramic bezel features a perfectly engineered "click" mechanism. The dial showcases larger indexes with increased luminosity, accompanied by the distinctive twin-flags logo at noon.
Available in three case sizes and four captivating colors, including a military-inspired olive-green option, this watch offers a variety of choices to suit individual styles. The redesigned marine-grade steel bracelet features an extended taper, micro-adjustment, and an enhanced quick-release system, while strap options offer even more versatility.
Powered by the esteemed Sellita SW200-1 automatic movement, this watch delivers good time, on time, every time. There's a lot to get excited about here, and for just over $1000, you've got every reason to pick up a Trident Pro 300!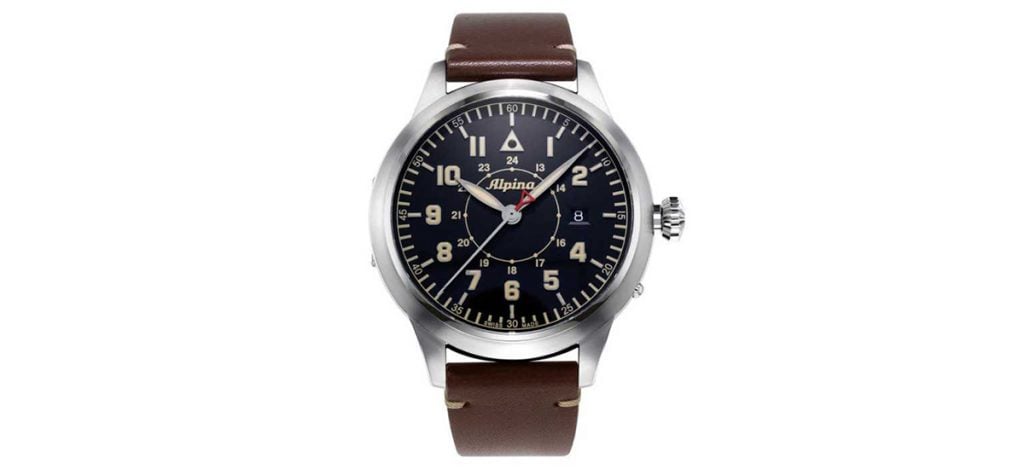 Replete with vintage charm, the Alpina Startimer Pilot Automatic Heritage is a watch that will appeal to the hipster and old-world tastemaker in each of you.
Powered by the precise AL-525 calibre automatic movement, the Pilot Automatic Heritage showcases 26 jewels and a 38-hour power reserve. The brushed and polished 2-part case, with a diameter of 44mm and a height of 11.55mm, is large but practical, topped by a scratch-resistant sapphire crystal that protects a black matte dial, featuring beige minutes and seconds on an outer ring and beige 24-hour indices on an inner circle.
The applied silver Arabic numerals, treated with beige luminescence, add a touch of elegance and legibility. The dial also features a date window at 3 o'clock, complemented by the silver hour and minute hands with beige luminescence, as well as a silver seconds hand with a distinctive red triangle. Completing the look is a brown calf leather strap that adds to the overall vintage aesthetic of the watch.
Limited to just 1888 pieces, the Alpina Startimer Pilot Automatic Heritage is a collector's dream. Its combination of vintage charm, exceptional craftsmanship, and limited availability make it a true gem for watch enthusiasts. You can get yours today for around $1,500.
13. Longines Hydroconquest 39 (ref. L3.741.4.56.6)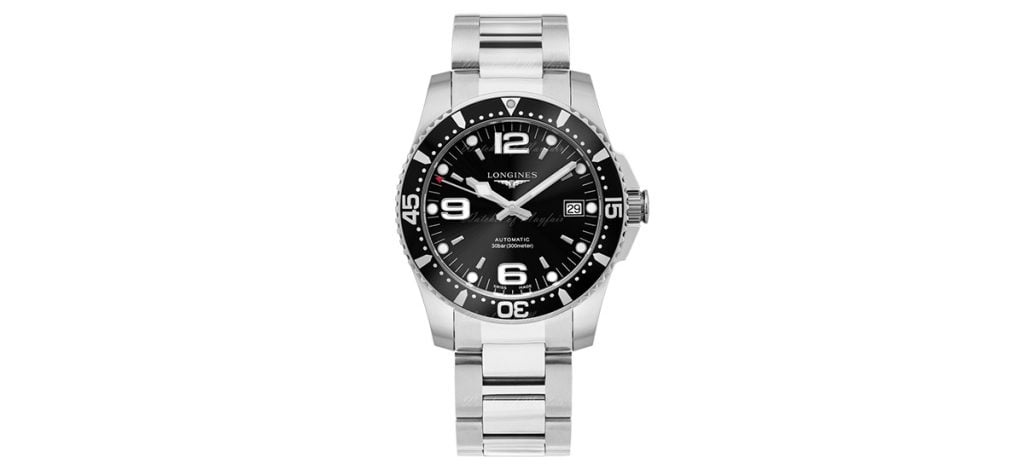 The HydroConquest 39 almost needs no introduction, given that it's one of Longines' most famous watches. It's a timepiece that combines sporty elegance with exceptional craftsmanship to the long-held pleasure of admiring fans and collectors.
The round stainless steel case, measuring a demure 39mm in diameter and 11.9mm in thickness, is wearable for most wrists. Water-resistant to an impressive 30 bar, to say that the HydroConquest 39 is built for pressure is to state the obvious. The screw-in crown, protected by distinguished and angular crown guards, ensures added security, while the unidirectional rotating bezel allows for precise time tracking.
The sunray black dial is a touch of sophistication, complemented by plump, applied Arabic numerals and indexes that enhance legibility. A great final touch is the stark red hue of the tip of the seconds hand. This particular reference varies in price, but generally, you'll find it for around $1,000 to $1,500 brand-new.
14. Formex Essence Leggera Forty-One Arctic White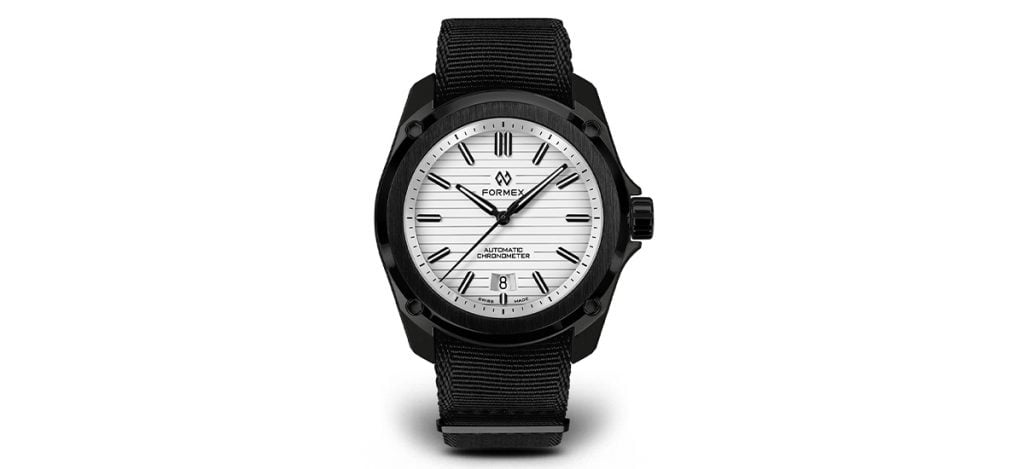 Introducing the Formex Essence Leggera Forty One Arctic White, a horological masterpiece that defies conventional boundaries and embodies the epitome of innovation and featherweight aesthetics.
Weighing an astonishingly light 40g (1.4oz), the case is artfully hewn from carbon fiber composite, yielding a harmonious fusion of delicate structure and a sensuously smooth touch. This proprietary in-house creation redefines the pinnacle of modern artisanship. What's more, the scratch-resistant Zirconium Oxide ceramic bezel and crown are testaments to the understated value of this piece.
Pioneering breakthroughs such as the patented Micro-Adjustment and Case Suspension Systems ensure an unrivaled level of comfort on the wrist, elevating the Essence Leggera to a realm of pure wrist-borne delight.
The Sellita SW-200-1 automatic movement sits at the Leggera's core, an embodiment of both unwavering accuracy and unyielding dependability. Each movement undergoes the rigorous COSC certification process, attesting to its extraordinary mechanical accuracy and precision.
The updated Leggera collection unveils an array of resplendent dials. Revel in the choice of an ultra-thin forged carbon fiber dial, each boasting a distinctive and exclusive pattern. Alternatively, choose the Arctic White, Mamba Green, Electric Blue, or Cool Grey dials. Either way, the watch will set you back around $1,800.
15. Baume & Mercier Classima 10708 (ref. M0A10708)
If there were an award for 'Most Trippy Dial', it would go to the Baume & Mercier Classima 10708. Their wavy, peacock-blue chevron dial design evokes a sense of motion that greatly compliments the otherwise simplistic, luminous numerical details present on the watch's face.
Driven by a self-winding movement and boasting an impressive 38-hour power reserve, this watch guarantees exacting precision. The 42mm stainless steel case provides ample space for the dial to flourish, with rhodium-plated leaf hands denoting the time in a classy fashion. The Classima 10708 perfectly balances sophistication and legibility, rendering timekeeping a seamless experience.
As if one iteration of this watch isn't enough, thanks to its two interchangeable straps (a suave light grey fabric strap embellished with a captivating chevron pattern and a dark brown alligator skin strap), you effectively get two versions of the same ticker. Effortlessly swap between them using the reliable spring bar system, allowing for boundless customization and self-expression. And all of this for just $2,300.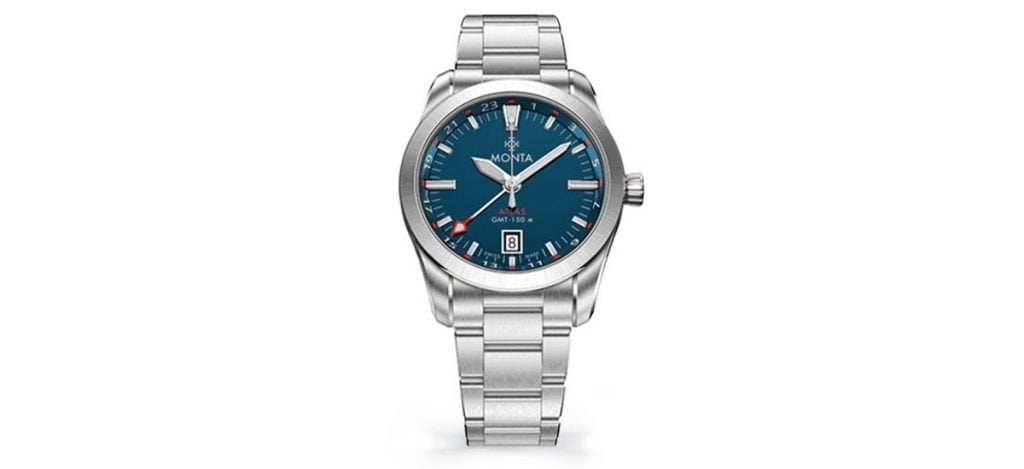 Sporty with a touch of Medieval chic, the Monta Atlas is nothing if it isn't an interesting timepiece. Powering the Atlas is the MONTA Caliber M-23, a self-winding mechanical movement with a bidirectional rotor. This Swiss-made movement is meticulously manufactured, assembled, and tested in Switzerland, and the rhodium-plated diamond-cut sword-style hands, filled with Super-LumiNova, provide optimal legibility even in low-light conditions.
What stands out, though, are the pointer ends of the GMT and seconds hands, which hark back to knights of the Middle Ages, for me, at least. Adding to this feel is the company crest, visible on both the dial and crown. The Atlas bracelet features a quick-adjust clasp with three slots for micro-adjustment, allowing for wrist bloat on sweaty summer days.
The exclusive blue dial of the Atlas boasts a multidimensional rehaut and applied indices, making it practically useful and visually pleasing. The lacquer finish adds a wet appearance, while the red text and GMT hand tip infuse a sporty touch that elevates the Atlas to new heights.
Crafted from 316L stainless steel, the Atlas case features a screw-down crown and a sapphire caseback with engravings. It may be one of the more expensive watches on this list, at $1,950, but as a value proposition, it's impossible to overlook.
17. Oris Big Crown Pointer Date (ref. 01 754 7741 4065-07 5 20 63)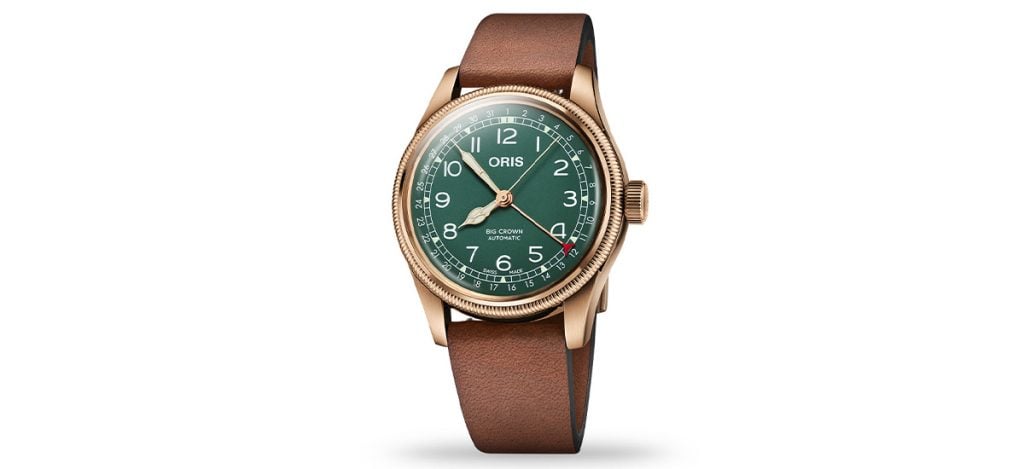 Revitalizing the essence of the everyday wearer, the 40mm stainless steel encasement of the Oris Big Crown emanates a timeless allure. Its meticulous multi-piece construction guarantees a sense of tangible joy, while the stainless steel screw-in security crown caps off the watch with an air of refinement. There's nothing complicated about this watch – it's just a beautiful timepiece that gets that job done.
The Oris 754 automatic winding pointer date movement breathes life into this horological wonder, commanding absolute precision in timekeeping. Crafted in-house and derived from the distinguished SW200-1 foundation, this Swiss-made marvel showcases central hands for hours, minutes, and seconds, accompanied by a date center hand (the coolest thing on this entire list) and instant date functionality. The fine-timing device and stop-second mechanism amplify the Big Crown's performance considerably.
A captivating blue dial adds a splash of elegance to this timepiece, capturing attention with its charismatic charm. The ensemble finds completion in a distinguished dark brown leather strap, a final nod to traditional watch-craft sensibilities. If you're only looking to ever own one watch for around $1,950, the Big Crown would (secretly) be an excellent choice!
18. TAG Heuer Formula 1 Automatic (ref. WAZ2011.BA0842)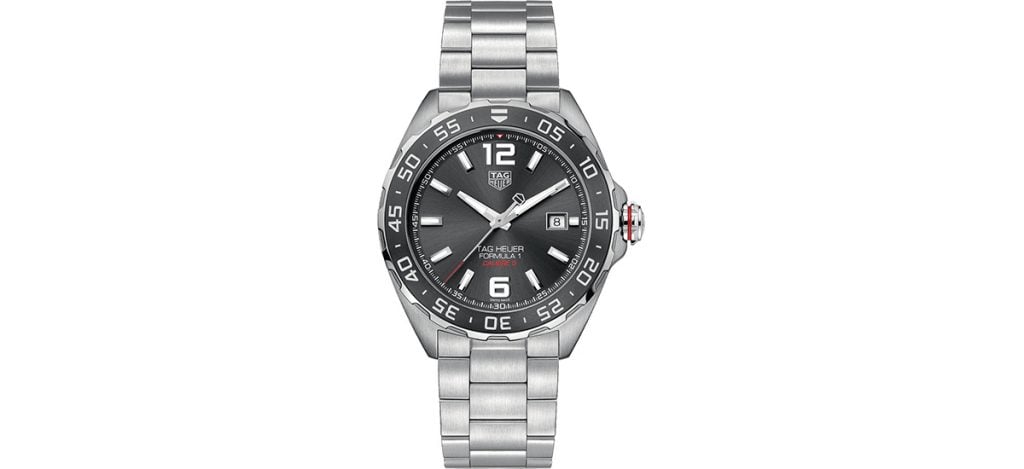 One of the weightier watches on the list, TAG Heuer's Formula 1 Automatic is a timepiece that combines precision, functionality, and the spirit of motorsports to deliver a solid mass of chronological drive.
At its heart lies the robust TAG Heuer Calibre 5 movement, a three-counter mechanism that boasts professional-level timekeeping functionality. The F1 Automatic's anthracite grey dial, a perennial favorite among racing fans, grounds the watch in a level-headed space, allowing the unidirectional 60-minute turning bezel, crafted from unscratchable black ceramic, to provide all the sporty flair that you'd expect from a racer like this.
The 3-row brushed steel bracelet not only enhances the watch's aesthetic appeal but also ensures durability. It features a double safety folding clasp, preventing accidental opening, and a 'Driver' extension for comfortable wearing over a racing suit.
Although it's usually at the higher end of any budget watch selection, the F1 Automatic's build quality, undeniable strength, and hard-won reliability make it more than worth the $2250 that it'll cost you. Racing suit not included.
19. Tudor 1926 (ref. M91650-0005)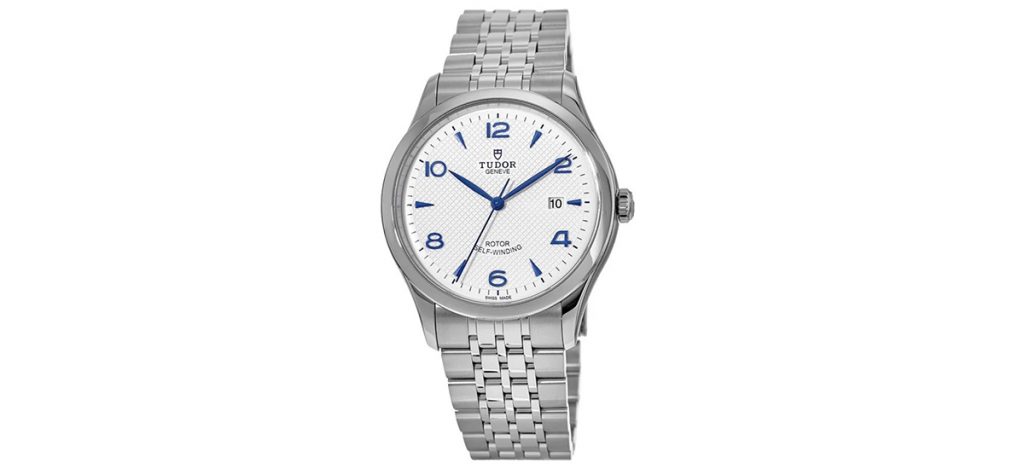 The Tudor 1926 is an exceptional timepiece that fits the bill of a dress watch and casual daily accessory all at once.
The polished 41mm steel case radiates sophistication and sturdiness, safeguarding the self-winding mechanical movement of calibre T601, an in-house movement renowned for its reliability. The steel screw-down winding crown, adorned with the iconic TUDOR logo in relief, adds a distinctive touch of refinement, and with a water resistance of 100m, this remarkable watch is even cut out for wet terrain.
A smooth steel bezel, polished to perfection, accentuates the 1926's sleek allure, while an opaline dial, gracefully embossed and gently domed, is colored by striking blue numerals and hands which dance over the patterned face.
The steel bracelet, crafted with meticulous attention to detail, features 7 rows of satin-brushed external links and polished center links, offering both comfort and style. Its folding clasp and safety catch guarantee a secure and worry-free wearing experience.
Backed by a five-year transferable guarantee, the Tudor 1926 brings buyers peace of mind and long-lasting delight without the need for registration or periodic maintenance checks. It's truly a watch for refined yet adventurous tastes. And it can be yours for just $2,100.
20. Maurice Lacroix AIKON Automatic 42 (ref. AI6008-SS000-630-5)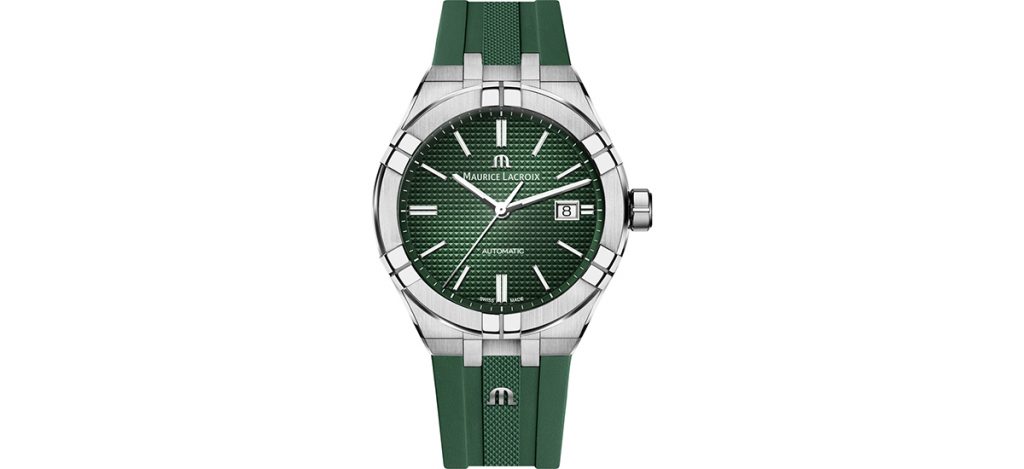 Building upon the triumphant legacy of the AIKON quartz, this automatic model is a more appealing alternative for movement geeks such as myself. Enveloped in a 42mm stainless steel case and shielded by a sapphire crystal featuring an anti-reflective coating, the AIKON Automatic emanates an aura of panache.
The captivating blue sun-brushed Clous de Paris dial, adorned with rhodium-plated, white SLN indexes and hands, has unrivaled legibility and a nuanced touch of sophistication. Accompanied by a stainless steel strap featuring an effortless strap exchange mechanism and secured by a butterfly buckle, this timepiece ensures both comfort and confidence.
At the core of the AIKON resides the automatic ML115 movement, which orchestrates impeccable timekeeping, gracefully indicating hours, minutes, seconds, and a date display at the 3 o'clock position with great accuracy.
The AIKON Automatic proudly exhibits meticulous embellishments, including resplendent vertical Côtes de Genève and sun brushing on the rotor, accompanied by the opulence of rhodium plating, perlage, and colimaçon finishing.
This might all sound a bit pretentious, but these exquisite details elevate the watch's aesthetics overall and bear testament to Maurice Lacroix's unwavering dedication to crafting timepieces that don't equate 'cheap' with 'affordable'. All in all, you get an excellent Swiss-made timepiece for around $2,000.
Don't Look A Swiss Horse In The Mouth
From the precision of Swiss movements to the allure of elegant designs, I hope that this curated list has provided a glimpse into the world of accessible horological excellence. We explored a diverse range of brands, each with a unique story and approach to watchmaking.
Whether it's the heritage-inspired Hamilton Khaki Field Mechanical, the sporty and reliable Certina DS Action Diver, or the sophisticated and timeless elegance of the Frederique Constant Classics Index Automatic, there's a timepiece to suit every style and budget.
Remember, owning a Swiss watch doesn't have to be a distant dream. With the right knowledge and guidance, you can embrace the world of Swiss horology without falling into financial ruin. So, whether you're a seasoned collector or an aspiring watch enthusiast, venture forth with confidence and find yourself an affordable Swiss timepiece!
About Exquisite Timepieces
Established in 1998, Exquisite Timepieces is your one-stop shop for all things luxury watches! We are an authorized dealer for 60+ luxury watch brands including Omega, Hublot, Seiko, & Longines! We are proud to showcase one of the world's largest pre-owned watch collections, including renowned brands like Rolex and Patek Philippe. Check out our brand new watch arrivals here and popular pre-owned listings here.