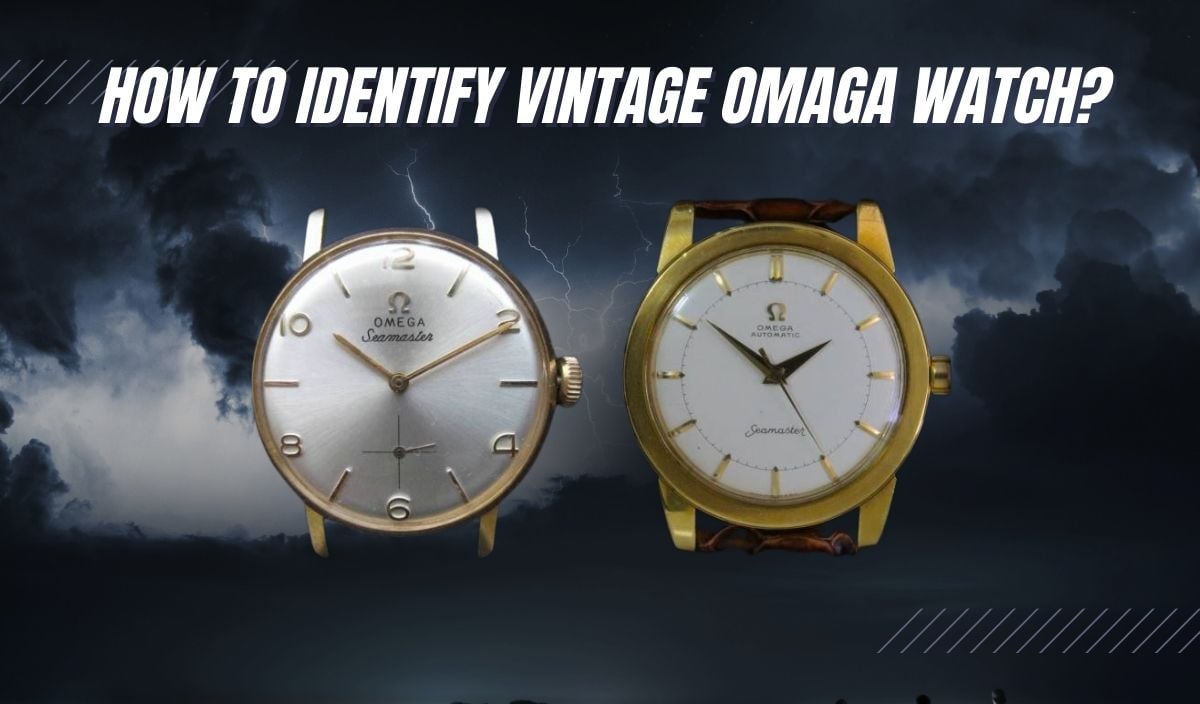 How to Identify a Vintage Omega Watch (AVOID These Traps!)
Time has to pass for a vintage to occur and unlike modern timepieces, vintage watches are practical. Each comes with a unique story and looking deep into a new watch is nothing like looking into a vintage timepiece. For the latter, it seems that it stares back at you, capturing your imagination with wonderful memories of the past.
Collecting one is much more than a hobby. It is a way of paying respect to time because vintage watches offer us an enduring reminder of history. I particularly find a great delight holding in my hands a beautiful thing that was part of the lives of people thirty to forty years back.
With clocks ticking, hours going by, and the future receding, vintage watches are getting more valuable and a brand like Omega with a roster full of highly collectible timepieces (such as Omegas Speedmaster Moon watches) is a premier choice.
Acclaimed for its rich horological heritage, Omega is a watch brand with an untarnished reputation for producing some of the most accurate and expertly crafted watches on the globe, making the brand's vintage timepiece a highly collectible item.
Since the first Omega watch was released in 1848, millions of others have followed, making the identification of a vintage Omega watch a daunting process for people who aren't in the field of Horology.
What Exactly Is Vintage?
Vintage relates to a distinctive historical item of high quality. The narrative of a vintage watch can differ based on perception. Some people argue that they are watches made between 1935 to 1990, others say it's any timepiece released before the 1980s or one that is 25 to 30 years old. However, all collectors do agree that a vintage watch comes with a couple of decades; at least two.
Valued for their aesthetic and historical value, vintage timepieces boast designs and machinery different from contemporary watches and are works of art in themselves. Vintage watches from a high-end luxury brand like Omega have proven to be great investments over the years and some models have remained a popular choice among collectors and enthusiasts.
Vintage vs Antique Watches
The words "vintage" and "antique" are sometimes exchangeably used to describe old watches. However, this is incorrect as antique pieces are centennial. This means they include only watches that have lasted for 100 years. The definition of vintage however is more flexible since experts disagree on the precise number of years but any timepiece between 20 and 99 years old would generally pass for a vintage watch.
This doesn't mean twenty years is the minimum lower cut or official expert consensus in the vintage market for a timepiece to be considered vintage as some antique dealers consider only watches over 40 years old as 'true vintage'. In summary, antiques are absolute; at least 100 years old, while the term 'vintage' is relative.
The Appeal Of The Vintage Watch Market
There's a sensation that every collector has felt for old watches. Apart from the euphoria that comes from owning a piece of history that very few people would be wearing alongside you, vintage watches are trophies. The aphorism, 'time is money' is often said to remind people to value the passing hours but in the vintage market, time is money.
From the 1953 Patek Philippe Gobbi Milan timepiece selling for $8.97m in 2019 to many other vintage watches fetching jaw-dropping sums, aficionados continue to be willing to pay huge figures for the gratification of owning a timepiece with outstanding provenance.
It is said that the old has more character than the new and the market of vintage timepieces connects us with past eras, giving us a peek into the lives of our ancestors. From the thrill of the hunt to the exciting rediscovery of rare stunning pieces, the vintage market continues to capture the imaginations of millions of collectors globally.
The appeal of the vintage market may also be psychological as vintage items carry with them living records of previous generations capable of stirring the hearts of collectors and offering a connection to the outstanding expertise showered into these items by our ancestors.
Consequently, the horological frenzy has led to unprecedented growth in the global merchandise of vintage watches. The hype fueled by the pandemic in 2020 ushered in a fresh wave of enthusiasts and the numbers are not likely to decline anytime soon.
Demands now exceed market supply and vintage markets are on the rise globally with sales projected to hit 29 billion USD in 2025 (an 8 percent increase from 2019) according to a report by McKinsey and The Business of Fashion.
Potential Traps To Be Avoided When Shopping For Vintage Watches
Don't be fooled. Not all that glitters is gold and the market of vintage watches is complex and intricate with cheap imitations littered everywhere. Is some guy offering a vintage Patek Philippe for $700? Another cool and friendly guy out there offering a vintage Audemars Piguet at a special price of $500 just for you? Hold your horses.
Don't just buy because of the mouth-watering offers. Set your budget and choose a timepiece that appeals to you. If there's no impulse, it is pointless purchasing a vintage watch just for the sake of it. Do your research and get all the facts about the watch you intend to purchase. Ask for advice and don't rely solely on what the seller tells you.
It is difficult navigating through a mind-boggling collection of vintage watches, especially with scammers churning out knock-offs that are cheap imitations, so inspect your desired watch as closely as possible for inconsistencies.
You may want to use a magnifying glass to take a closer look at the dial, strap, movement, crown, case, lugs, and case back to make sure everything is authentic. Buying from the internet is tempting but comes with a lot of risks so be extra careful if you must to avoid being conned.
Keep in mind that even though complete original papers attest to a watch's authenticity and provenance, not every vintage watch coming with a certificate is genuine. Brands continue to work hard to keep counterfeits out of circulation but fake ones are still out there.
Vintage Omega Watches
Omega remains one of the most respected and recognizable watch brands worldwide. Established in 1848 by Louis Brandt in La Chaux de Fonds, the brand is notable for manufacturing high-precision timepieces and has been the official timekeeper of the Olympic Games 28 times.
From sporty chronographs to professional dive watches, the Omega series are lined with impressive, highly functional, and elegant timepieces. After Astronaut Buzz Aldrin stepped onto the lunar surface with Omega's Speedmaster Professional in 1969, the brand earned widespread popularity leading to its watches flooding the market in the 1960s and 1970s.
Since the timepieces were of high quality, they have been preserved in excellent condition and can be gotten on the vintage market. Because of the huge demand for pre-owned Omega watches, they have become a favorite of counterfeiters. Scores of fake vintage Omega watches are produced all around the world each year because of Omega's status as a notable brand and the high demand by collectors and enthusiasts.
From Presidents to Astronauts, Omega watches are famous for adorning the wrists of famous men, making them very desirable. Several Omega watches have been considered state-of-the-art pieces, but here are some of the most popular models from the brand.
1. Omega Speedmaster Professional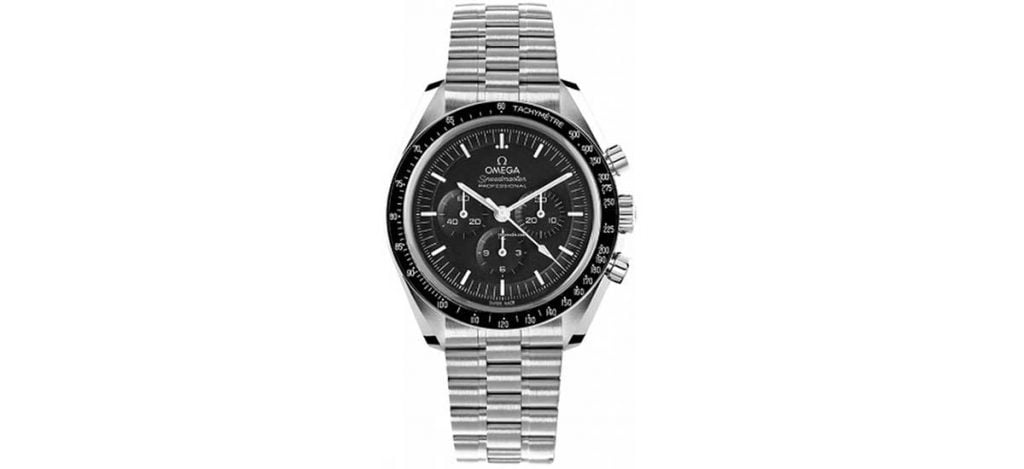 The Omega Speedmaster Professional is one of the most iconic timepieces in the world. Originally designed for motorsports, the manual winding Speedmaster Professional was first introduced in 1957 and enjoys the iconic Moonwatch status having been flight-qualified by NASA in 1965 for all manned space missions.
The legendary chronograph remains one of the timepieces qualified by NASA for spaceflight and represents Omega's adventurous and innovative spirit. Even though the brand releases special versions of the Speedmaster Professional every year, the case size, crystal, and even the manual caliber still bear resemblance to the original Moonwatch from 1969.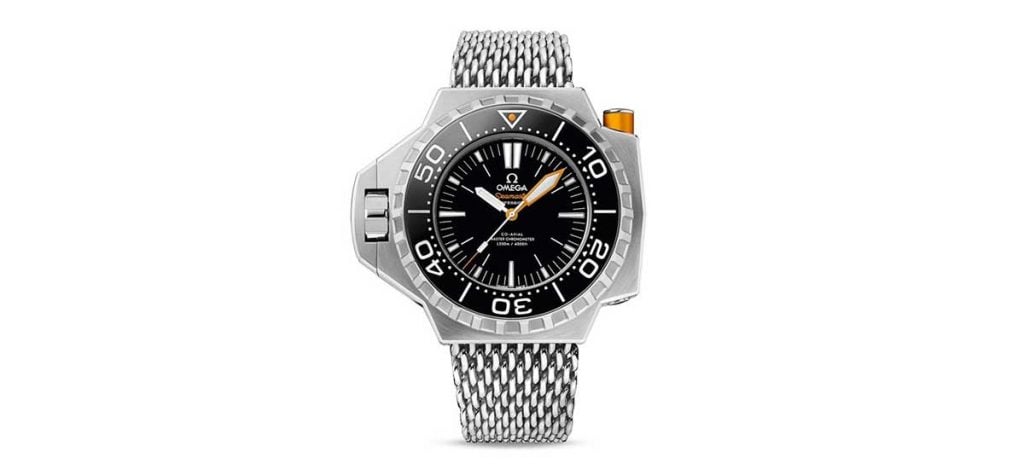 Omega Seamaster happens to be the longest-running watch line still in production by the brand. Ploprof is a word contracted from "Plongeur Professionnel" denoting "professional diver" in French. The Seamaster Ploprof is undoubtedly one of the world's most eccentric dive watches that stands out due to its distinguishing angular case (made out of a single block of steel), unique bezel-locking mechanism, and massive crown guard.
Following its release, the watch accrued quite a cult following chiefly due to the extraordinary chronometric performance it offered in the depths of the ocean and its flawless design.
The hermetically sealed construction of the case made it suitable for deep-sea diving while the crown positioned on the left side of the case enabled the wearer to utilize Omega's unique pusher mechanism without taking the watch off.
All the early Seamaster Ploprof models are water-resistant to a depth of 600 meters (1,969 ft) while the current models are water-resistant to a remarkable depth of 1,200 meters (3,937 ft). The Seamaster Ploprof has remained one of the world's most idiosyncratic dive watches capable of telling time accurately under the surface of the ocean.
3. Omega Marine
Introduced in 1932, the Omega Marine was the world's first true diver's watch intended for commercial use. It featured a Sapphire crystal, a notable rectangular case, and an adjustable clasp with a divers' extension making it possible for the wearer to adjust the watch to their wrist even underwater.
The iconic watch did not feature a rotating bezel and had its crown hidden in the case at the 12 o'clock position (as can be seen in the photos). The Omega Marine also came with a double case sealed with a cork to protect the delicate inner elements of the timepiece from water.
It was robust, and sturdy and passed numerous stringent laboratory tests such as surviving a simulated depth of 135 meters to the confoundment of developers. The iconic watch remains highly sought after by antique collectors.
4. Omega Constellation
Recognized globally as the symbol of elegance and precision, the Constellation is a historic model beloved for its ultra-precise movements and exquisitely refined case. Launched by Omega in 1952, the collection remains the brand's first mass-produced chronometer and was loved for its classic look that was unlike anything else.
The watch had a distinctive design with two claws at the 3 and 9 o'clock positions which were purely ornamental but soon became the distinguishing feature of all Constellation models. Though the design has changed significantly over the years, the prominent characteristics of the watch remain.
Typical Constellation features include; Roman numerals marking the dial and bezel, golden stars depicting the timepiece's accuracy (as can be seen on the lower half of the dial), and a medallion on the case back. The most famous editions are the Constellation Grand Luxe and the Constellation Deluxe, obtainable in gold or platinum and with top models featuring an annual calendar.
How To Identify Vintage Omega Watches
Vintage watches from a brand like Omega are a great investment. They are elegant and incorporate history into any watch collection. For avid watch collectors, finding an authentic vintage timepiece can be exciting and very rewarding. With the demand for vintage Omega watches on the rise, high-quality counterfeit pieces continue to flood the market. Bearing this in mind, here are a few ways to identify a true vintage Omega timepiece.
Serial Number
The serial number on a watch is its unique identifier. The serial number system was constituted to mark the authenticity of individual timepieces and is very helpful in tracing historical and pricing information. It reveals vital information like the model year, servicing information, the particular number of timepieces in the production run, etc.
Like most Swiss manufacturers, Omega uses chronological serial numbers to identify and track the production of its watches. Each Omega watch has a patented serial number consisting of seven or eight digits. Depending on the production year of the watch, the location of the code varies.
For vintage timepieces, the serial number can be found engraved inside the case, while current models have their serial numbers engraved on the back of the watches or one of the lugs. In a move to make counterfeit models more identifiable, Omega has experimented with various placements of its serial numbers over the years so it is important to assess the serial number's placement, quality, and contents.
Most counterfeit watch manufacturers duplicate serial numbers in an attempt to make vintage watches appear authentic but these numbers often don't match genuine Omega codes. Genuine Omega serial numbers are laser etched in tiny digits leaving a smooth and seamless feel which is difficult to duplicate.
Additionally, Omega keeps a database of serial numbers in addition to US-based Watch Certification Services, so be sure to check with any to verify the authenticity of the vintage watch taking into cognizance the year of production, placement of serial number, and quality of the engraving before making the purchase.
The Dial and Hands
Swiss brands are meticulous when it comes to watchmaking and Omega is a brand that is recognized globally for quality craftsmanship and high standards visible in all components of aspects of its watches. Wrong dial and print font? Imperfectly aligned Omega logo? Glue residue peeking out of an hour marker? Spelling or engraving mistakes? Anything that looks out of place in a vintage (even slightly) should be taken into consideration.
While a certain degree of wear and tear can be expected, the thorough quality assurance procedures at Omega would not demean the brand to the use of poor quality materials and negligence. The lume of a vintage watch is often discolored to show signs of aging but looking at how clean the engravings are on the dial is a good way to start.
Sometimes a dial might be re-lumed and this doesn't mean the vintage timepiece is fake, it just means it's not 100% original anymore and calls for further investigation. Check the patina on the dial and hands to make sure they match but don't confuse patina with fire or water damage. The patina on vintage watches can lead to a remarkable discoloration of dials and even the metal in some cases but both the dials, hour markers, and hands should age naturally.
Caliber
It costs Omega decades of perfection to gain global recognition. From the NASA flight-certified mechanical movement to the METAS-certified movement, the high-end Swiss timepiece maker is revered for its innovations in the watch world.
In the early days of wristwatch collecting, the target was often on exceptionally complicated movements and this interest can still be observed in many old-school collectors. Even though the focus has changed dramatically when it comes to collecting vintage timepieces and buyers now crave beautiful-faced vintage timepieces, Omega remains well-known for its first-class movements.
Whether antique, vintage, or modern, the finishing and constructions are not easy to replicate. A lot of information is out there so you can easily determine the movement by cross-checking the reference numbers of various watches. The vintage Omega database often has this information.
Aesthetic cues can also help you determine the authenticity as Omega is known for its time-consuming finishing and anything short of impressive is not a characteristic of the Haute Horlogerie brand. Despite counterfeit watchmakers trying to replicate Omega's watches, the cost of production, finishing, and construction often makes this feat almost impossible and none can be compared to an authentic Omega
Weight
Every timepiece from Omega carries an impressive legacy of high-quality craftsmanship. Because of the premium materials used in genuine models, the weight of an authentic vintage watch should have the hallmarks of a standard and robustly constructed watch.
Watch connoisseurs can often tell the weight difference straight away but if you are a novice in the collection realm, experiment by weighing a couple of counterfeit watches with some genuine ones and you'll notice a remarkable difference between the two.
Sound
A sound check is a great way to detect a fake vintage watch. Genuine vintage Omega watches will not create ticking sounds as the second hands sweep across the dial. This is because of the high-quality craftsmanship undertaken to create timepieces from a reputable brand.
The intricate gears are all carefully assembled and the soundless motion cannot easily be reproduced by fake watchmakers. You can easily check this out by holding the watch close to your ear and listening for a moment.
Summary
The vintage market is flooded with fake vintage watches and Omega has been targeted because its vintage watches are particularly eye-catching and come with an old-fashioned style. Be alert when buying vintage Omega watches.
If a deal is too good to be true, it probably is. A vintage watch with a worn-out case but a perfect dial is a sign that someone is trying to cover up a couple of imperfections. Common sense can help tremendously when doubts arise.
Advise: Buy your vintage watch from a reputable dealer where returning it if you find any issues would not be a problem. Carry out a detailed background check. Collect vital information on the watch from the Omega's database, run a cross-reference check against it, and if possible get yourself a professional loupe magnifier. Finally, ask fellow collectors or post photos of it in a watch forum online before sealing the deal.