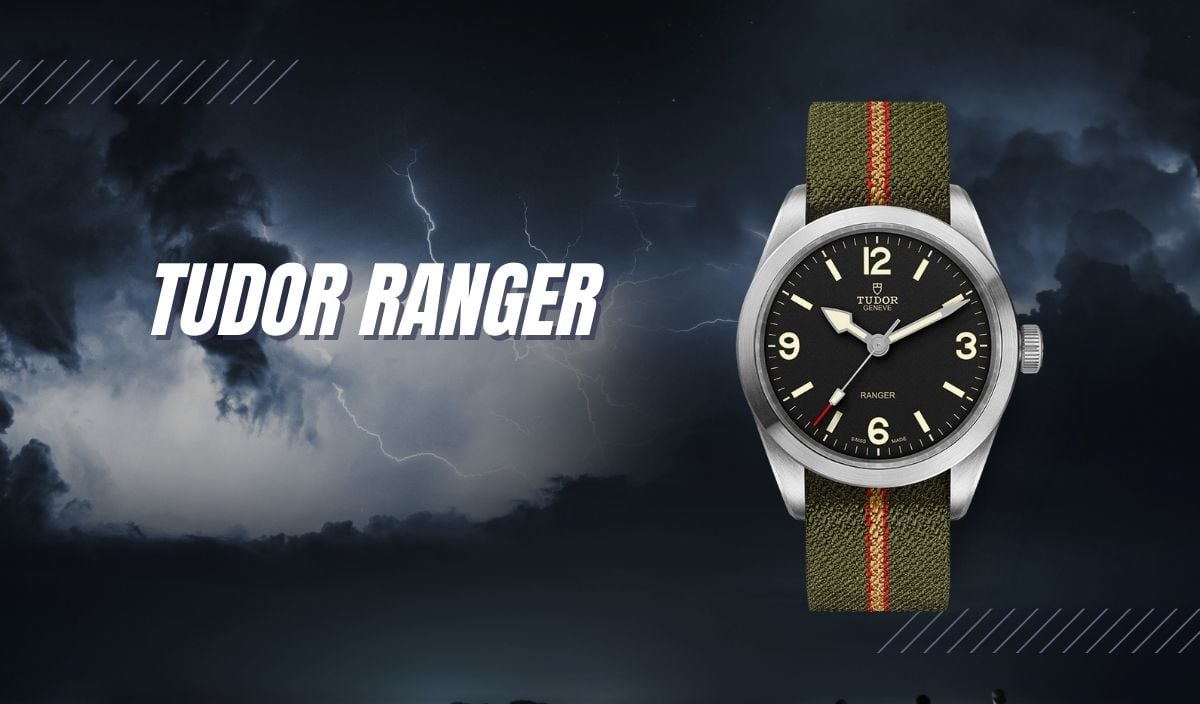 ULTIMATE Guide to Tudor Ranger (Including the 2022 Release)
This past year has been an exciting time in the watch market. There have been Rolex bubbles popping, MoonSwatch release flopping, and new Tudor watches dropping (highlighted with a Ric Flair woooo!)! What an exciting time to be a watch enthusiast. The Rolex market and MoonSwatch release have been covered ad nauseam, but what about Tudor?
There has certainly been no shortage of fanfare for Tudor this year. They have gone from strength to strength, releasing the new Black Bay Pro and Tudor Pelagos 39. These new models have waitlists more in line with their older brother Rolex. There is another release that Tudor managed to sneak in this year.
That, of course, is the new Tudor Ranger.
The new Ranger didn't receive the same universal admiration that Tudor received with their other key releases this year. In fact, I would say that this watch falls comfortably into the category of a marmite watch.
Tudor Ranger- What It Is, Where It's Been, and What It Is Today
When I first got into watches in 2016, the original Tudor Ranger heritage release was a close contender for my first luxury timepiece. The model featured the iconic 12-3-6-9 Ranger design, but was a little big, had a straight-end link bracelet, and didn't feature one of Tudor's new in-house movements.
Ultimately, I compromised on the in-house movement and purchased a newly released Tudor Black Bay 36. Try as I might, I could never get the Ranger out of my mind. If only they tweaked it a little bit, this watch would be perfect.
Fast forward to 2020, and the Ranger quietly fell out of the Tudor catalog. My ears perked up in the excitement of what the next few releases from Tudor could bring us. The vintage watch craze was far from over, and the Rolex Explorer, especially the 36mm, had never been as popular as it was.
It took a couple of years, but in 2022 Tudor finally rereleased (or re-rereleased) the Tudor Ranger. As the rumor mill started to catch fire in the weeks before its official release, I started preparing my beloved Tudor Black Bay 36 for the inevitable auction site listing.
I knew this watch was going to take my watch-collecting journey full circle and allow me to finally get the timepiece that initially captured my attention on my wrist and out of my mind. Well, 6 months down the road, and I still have my Black Bay 36.
In fact, I never even put my name on the list at my local Tudor AD to register my interest. How could this happen? How could a watch that was supposed to be the one miss the mark so badly? Honestly, Tudor didn't miss the mark at all! They delivered everything I was hoping for.
They even gave me some features I didn't even know I would need back in 2016, such as the T-fit clasp. Let's take a deep dive into the new Tudor Ranger and see if we can identify exactly why I don't have one on my wrist while writing this review.
What Is the Tudor Ranger?
The Tudor Ranger is an everyday field watch, commonly referred to today as a GADA (Go Anywhere Do Anything) style of watch. The 12-3-6-9 dial is reminiscent of the iconic Rolex Explorer, and in many ways, this watch fills a similar place in any watch collection.
The Tudor Ranger could quite easily be your one and only watch. Its monochromatic design allows it to be dressed up or down, and you would be hard-pressed to find a situation outside of formal black-tie events where this watch would look out of place. Since you are reading this article, I am confident you're not very interested in one-watch collections.
In that case, the Tudor Ranger could fill almost any hole in your watch box. That is the beauty of a timepiece like this. The only factor limiting your ability to wear this watch will be the envy of the other watches in your collection.
History of the Tudor Ranger
In many ways, the history of the Tudor Ranger mirrors that of the Rolex Explorer. Rolex introduced its iconic Rolex Explorer to commemorate Sir Edmund Hilary's conquest of Mt. Everest in 1953. By the 1960s, Tudor released the Tudor Ranger with a similar dial layout, albeit in a 34mm case size as opposed to the 36mm of the Explorer.
Much like the inspiration of Everest to the Explorer, the Tudor Ranger can tie its inspiration to the 1952 British North Greenland Expedition. This latest iteration of the Tudor Ranger commemorates the 70th anniversary of this Greenland Expedition and the Tudor Prince Ref. 7909 that accompanied them.
Whether the Tudor Ranger was conceived as a simple cost-conscious alternative to the Rolex Explorer or truly has an iconic origin story as unique as the Rolex is up for debate. One thing that is not up for debate is that the Tudor Ranger has come in significantly more variants than its iconic bigger brother since its 1960s debut.
The initial offering was very similar to the Explorer, featuring the 12-3-6-9 printed numerals on a black dial housed in a 34mm case diameter. The Ref. 7995 from 1965 featured these characteristics along with the signature arrow shape hand to give the Ranger a unique look. A date model was later introduced to this model to further differentiate it from the Rolex Explorer.
The 1970s took this rather ordinary design and gave it a bit of that 1970s pizazz! The black dial was replaced with blues and oranges, more representative of the time, while the typical Oyster bracelet was replaced by a more contemporary integrated bracelet.
These Ranger II models later gave inspiration to the quirky Tudor North Flag. A recently discontinued model, that introduced Tudor's new In-House movement and featured a pop of color and integrated stainless-steel bracelet.
Fast forward to 2014, and the Tudor Ranger was ready for a rerelease. After the success of the Tudor Black Bay and Heritage Chrono, Tudor released a new Tudor Ranger. This new iteration featured the iconic dial and hands, a 41mm stainless steel case with a straight-end bracelet, and was powered by the ETA 2824 movement.
Despite seeing some success initially, this watch failed to see the popularity of the Black Bay line for Tudor. In 2016, Tudor released the Black Bay 36, ultimately proving to be one of the nails in the coffin for the Ranger. With this release, Tudor remedied many of the common complaints watch enthusiasts, myself included, could not look past with the Ranger.
The size at 41mm was simply too big for a time-only watch beyond 2014. This may have been the trend in the 2000s, but we were already on our way back to more modest watch sizing by the time the Ranger hit the market. The Ranger Heritage slowly withered away until 2020, when Tudor quietly removed this watch from their lineup.
2022 Tudor Ranger Review
The new Tudor Ranger, Ref. 79950, packs a significant punch when it comes to value for money. Few watch brands can provide the value Tudor can, and they may have out "Tudored" themself with this release. Let's take a look at how.
Case
The new Tudor Ranger featured a 39mm stainless-steel case. A welcomed downsize from the previous generation. This size reduction is enhanced when factoring in the significantly wider fixed steel bezel giving the illusion of an even smaller diameter.
This case size was not by mistake as it pleases several wrist sizes and also allows Tudor to provide a solution for people displeased with the recent downsizing of the Rolex Explorer from 39mm to 36mm.
The case finishing on the Ranger is done impeccably well at this price point and features a mostly satin-brushed appearance. There are subtle polishing areas along the edge of the bezel, but the overall finishing is more in line with a Tudor Pelagos than that of a Black Bay.
The watch also features a screw-down crown helping it achieve 100m of water resistance and a domed sapphire crystal to help protect it from scratches. Tudor hit it out of the park with this case, as the finishing fits the field watch aesthetic perfectly.
Dial and Hands
The dial on the new Ranger is one of the most divisive characteristics of this watch. The printed numerals give off a very flat appearance. In person, there is an almost sterile look to the dial and handset. In addition to this flat appearance, there is quite a bit of open space on the dial. I appreciate simplicity on a dial, but I can't help but feel that there is something missing on this one.
I am, by no means, asking for the short story that accompanies the dial of the modern Tudor Pelagos, but I wouldn't complain about another line of text. That being said, this dial layout and handset are signature Tudor and borderline iconic on their own now. The matte black color of the dial is everything that you would expect a tool watch to be, and overall, despite my concerns, this is a very classic dial execution from Tudor.
Movement
What about the engine powering this new Ranger? Tudor has opted to utilize the MT5402 in-house designed caliber over the off-the-shelf ETA 2824, powering their previous generation.
This new caliber has several benefits, including a 70-hour power reserve over the standard 38 of the ETA and COSC certification, providing -2-+4 seconds of accuracy per day. This movement truly blurs the line between Rolex and Tudor and offers significant value compared to the off-the-shelf ETA/Sellita offerings in this price range.
Bracelet
The new bracelet is something that really surprised me from Tudor. The 20mm brushed Oyster style bracelet tapering down to 16mm at the clasp was expected, but the new T-fit adjustable clasp was not. The new T-Fit clasp features a toolless adjustment of up to 8mm, similar to what we see on the Glidelock from Rolex.
This feature is currently only available on the Pelagos 39 and Boutique only Black Bay 58 Bronze, both of which will set you back significantly more than this new Ranger. The other feature I am thankful for is fitted end links. Not much to say here; I think Tudor got it wrong with the 2014 Heritage Ranger and simply corrected their mistake.
Price
The new Tudor Ranger comes in three different configurations. The version featuring the stainless-steel bracelet comes in at a price of about $3150. If you opt to save some money (please don't do this!), the watch is also available on an olive fabric strap featuring a burgundy and beige stripe or a hybrid leather and rubber strap for about $2825. Compare that to the Black Bay 36, and you are actually saving $50 based on the bracelet/ strap option you select.
You are getting a new design, with an updated bracelet and clasp compared to the Black Bay 36, as well as a significantly improved movement in the MT5402 over the T-6000, Sellita SW200-1, for $50 less! That is not a typo; the value you are getting for this watch is incredibly high, even for a company that sets the standard in this price range.
Top 3 Alternatives to the Tudor Ranger
The Tudor Ranger is a watch that provides exceptional value for money, but it's not the only timepiece known to do this. Let's take a quick look at 3 competitive watches and see how the Tudor Ranger compares.
The newly introduced Longines Spirit checks many of the same boxes that the Tudor Ranger does. The design is more rooted in aviation as opposed to a field watch, but the ability to be an everyday piece remains.
The Spirit line offers more variety in the form of colors and varying sizes of 37mm, 40mm, and 42mm to help accommodate more wrist sizes and even features a date complication. Longines has recently introduced this model in titanium, giving the Spirit some additional benefits of over the stainless-steel Tudor Ranger.
Pricing will range from roughly $2150-$3050 for the time and date models. The ETA-based movement will also provide a similar performance to what you'd expect with the Tudor. Depending on the style you are looking for, the Longines Spirit is definitely a watch you should check out before committing to anything in the entry-level luxury segment, even the value-packed Tudor Ranger.
IWC Spitfire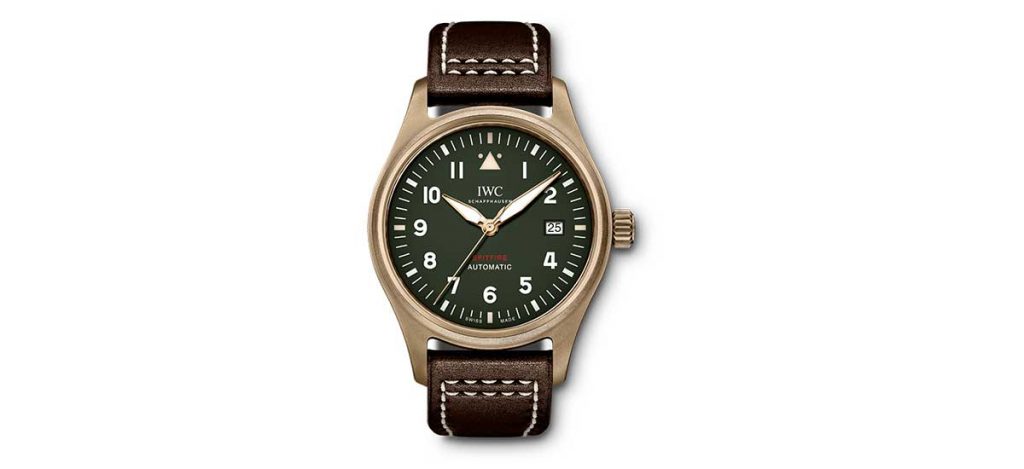 If you are looking for a similar look but have the budget to move up closer to $5000, the IWC Spitfire is a watch that receives constant praise for its value for money. What exactly do you get for an extra roughly $2000? The 39mm stainless steel watch features a similar satin brushed look throughout. The watch also has an in-house movement with a similar specification and accuracy rating.
The dial appears to be an almost perfect mix between the Longines Spirit and Tudor Ranger, appealing to a more aviation-themed aesthetic with a heritage twist. The watch is only available on a fabric strap, forgoing a bracelet option altogether. The truth is, this watch provides a very similar specification, albeit with a higher brand cache and a slightly higher finishing quality, at almost double the price.
Most watch enthusiasts consider this watch to be a great value, and its price seems almost inflated next to the Tudor Ranger. This comparison was not meant as a dig on the IWC Spitfire, as it is one of my favorite releases from any brand over the last 5 years; it is simply meant to highlight just how impressive this new Ranger is.
Omega Railmaster Co-Axial
When looking for a true competitor to the Tudor Ranger, the Omega Railmaster Co-Axial is as close as you can get. The 40mm brushed stainless-steel case and 12-3-6-9 vintage aesthetic have a familiar feel while giving us a more unique take on the classic "Explorer" dial. The Railmaster has a history that somewhat parallels the Ranger as well.
The original release was an underappreciated model and has since seen several reintroductions to varying results. This newer 40mm iteration, while still under the radar, presents a unique option for a more subdued aqua terra. The Railmaster is powered by an in-house Co-Axial movement that has met the qualification for a Master Chronometer.
The roughly $5200 price on a beautifully brushed stainless-steel bracelet is quite an increase from the Tudor Ranger, but this is an Omega! They're used to giving industry rival and Tudor's big brother, Rolex, a run for their money. If you can stretch your budget, this will be a formidable competitor to overlook.
Conclusion
So, that is the new 2022 Tudor Ranger! A watch that gave us everything we asked for, plus some things we didn't even know we needed, yet still managed to underwhelm the watch community. More than any other brand of recent times, I find Tudor to be a victim of their own success.
We have come to expect that every couple of years, they are going to create something that truly knocks our socks off. This new Ranger was an incredible release from Tudor, but in a year packed with the release of the Black Bay Pro and long-awaited Pelagos 39, the Ranger kind of fell through the cracks.
The value this watch presents is second to none at this price point! You really need to look a little lower at Longines or higher with Omega to see watches that make you think twice. So why in the world is this watch not on my wrist right now while some other lucky enthusiast gets to proudly wear my Black Bay 36?
Honestly, I can't explain it! It defies all logic and makes me question my identity as a value-centric watch enthusiast. It has everything that I could ask for in an everyday watch, except for one thing; The memories I've made along the way! I am sure this watch will one day make its way into my collection, but whether or not it will replace the Black Bay 36 is unsure.
Happy watch hunting!
About Exquisite Timepieces
Established in 1998, Exquisite Timepieces is your one-stop shop for all things luxury watches! We are an authorized dealer for 60+ luxury watch brands including Omega, Hublot, Seiko, & Longines! We are proud to showcase one of the world's largest pre-owned watch collections, including renowned brands like Rolex and Patek Philippe. Check out our brand new watch arrivals here and popular pre-owned listings here.