15 Best Outdoor Watches (From Affordable To Luxury)
In a world where precision and reliability are paramount, outdoor watches emerge as essential companions for the modern adventurer.
These watches are designed to cater to a wide range of outdoor enthusiasts, including hikers, campers, backpackers, mountaineers, runners, cyclists, and anyone who enjoys spending time in nature. Their versatile features make them valuable tools for navigation, fitness tracking, and safety during outdoor pursuits.
From rugged durability to multifunctional features, outdoor watches embody the perfect fusion of style and substance, making them indispensable tools for anyone seeking to conquer the wild.
In this article, we delve into the realm of these outdoor watches, exploring the finest options that are sure to elevate your outdoor experience to a whole new level.
About Outdoor Watches
Outdoor watches are primarily designed for individuals who frequently engage in activities in the open air or countryside. They operate using various technologies to provide users with essential information during outdoor activities.
The history of outdoor watches dates back to the early 20th century when wristwatches were first gaining popularity. During World War II, the need for reliable timekeeping devices in rugged environments led to the development of robust and durable watches. This marked the advent of these watches.
In the 1990s and early 2000s, outdoor watches started incorporating additional features like altimeters, barometers, and compasses, catering to hikers, climbers, and adventurers.
With advancements in technology, smartwatches also entered the market, offering even more functionalities for outdoor enthusiasts, such as GPS tracking, heart rate monitoring, and smartphone connectivity.
Today, outdoor watches continue to evolve, integrating cutting-edge technology and durable materials to meet the demands of many activities, making them essential tools for adventure seekers and athletes alike.
What To Look For in Outdoors Watches?
When buying an outdoor watch, consider the following factors to ensure it meets your specific needs and requirements. By assessing these aspects, you can find a timepiece that meets your needs and enhances your outdoor experience:
Analog vs Digital
The choice between an analog and a digital outdoor watch depends on personal preference. An analog outdoor timepiece has a traditional look suitable for everyday wear with a rotating bezel that can be used for basic navigation purposes.
Digital watches, on the other hand, display the time using digits and often have more advanced navigation capabilities, including route tracking and waypoints.
They are also packed with features like GPS, altimeter, barometer, compass, activity tracking, and more, making them highly functional for outdoor activities.
Ultimately, if you prioritize functionality and advanced outdoor features, a digital watch might be the better choice. On the other hand, if you prefer a classic and elegant look, and the additional features are not essential, an analog watch could be the right fit.
Type of Activity
Considering the type of activity before buying an outdoor watch is crucial because different timepieces are designed with specific features to cater to various outdoor pursuits.
For hikers, watches with altimeters and barometers to track elevation changes and weather conditions are necessary. Swimmers and divers, on the other hand, need water-resistant outdoor watches with depth ratings suitable for underwater use.
Just look for specific activity-tracking features relevant to your interests, such as hiking, running, cycling, or swimming.
Build Quality
When choosing an outdoor watch, prioritize one with a robust build quality to ensure it can endure the challenges of your activities and remain a reliable companion throughout your outdoor journeys.
Can the watch withstand rough handling, impacts, and exposure to various elements like water, dust, and extreme temperatures? Is it likely to function reliably in challenging weather conditions?
How about comfort? Outdoor activities can be physically demanding, so you need a well-built watch that will sit comfortably during extended wear.
Battery Life
Outdoor watches usually have long-lasting batteries to support extended outdoor activities. If you plan to engage in extended outdoor activities without frequent charging opportunities, look for a watch with long battery life.
Price
Please set a budget and find a watch that offers the right balance of features within your price range.
Who Are Outdoor Watches For?
Outdoor watches cater to anyone who enjoys outdoor activities and requires a reliable, durable, and feature-rich timepiece to enhance their experiences and keep them on track during their adventures.
This includes:
Hikers and Backpackers: Outdoor watches with features like altimeters, barometers, and compasses help hikers navigate challenging terrains and changing weather conditions.
Mountaineers and Climbers: These watches offer altitude tracking, temperature sensors, and rugged durability to withstand the extreme conditions experienced during mountaineering expeditions.
Campers and Adventurers: Outdoor watches with GPS capabilities and tracking features assist campers in exploring unfamiliar areas and finding their way back to base camps.
Runners and Athletes: Outdoor watches with GPS tracking and heart rate monitoring are popular among runners, cyclists, and fitness enthusiasts, helping them monitor their performance and progress.
Water Sports Enthusiasts: Waterproof and water-resistant outdoor watches are favored by swimmers, divers, and other water sports enthusiasts, as they can withstand immersion and track activities in the water.
Travelers and Explorers: For globetrotters and adventurers, outdoor watches with world-time features and multiple timezone displays can be helpful during international travels.
Don't belong to any of these categories? No problem. While outdoor watches have specific adventitious-focused features, they are versatile enough to be used in various settings. So, whether you're an adventurer or not, an outdoor timepiece can still offer plenty of useful functions to enhance your daily life.
The Best Outdoor Watches
With that said, here's a list of the 15 best outdoor watches across different price points: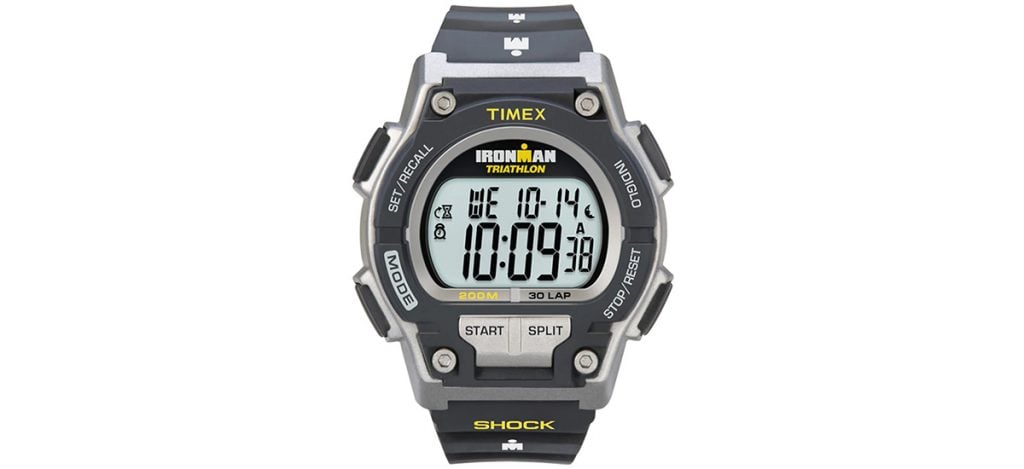 Bring out the explorer in you with a comfortable yet durable watch with the quality Timex is known for. Timex is recognized for introducing innovations like the Indiglo backlight, which significantly improved readability in low-light conditions.
The magic of its Indiglo innovation takes center stage here, dazzling with a "negative display" appearance when activated and dark numerals when not.
The watch is packed with a plethora of exercise-friendly features, including a 100-hour chronograph with lap and split times, a 99-lap counter, a 30-lap memory recall, and a 24-hour countdown timer.
Its comfortable and feather-light 55-gram weight and fitting case diameter of 42mm make it an ideal companion for any outdoor adventure. Water-resistant up to 200 meters, this watch is more than ready for water-based escapades.
For a retail price of $70, the Timex Ironman Original 30 Shock proves its worth with unparalleled functionality, classic design, and ingenious Indiglo surprises.
Suunto Core Alpha Stealth (ref. SS050504000)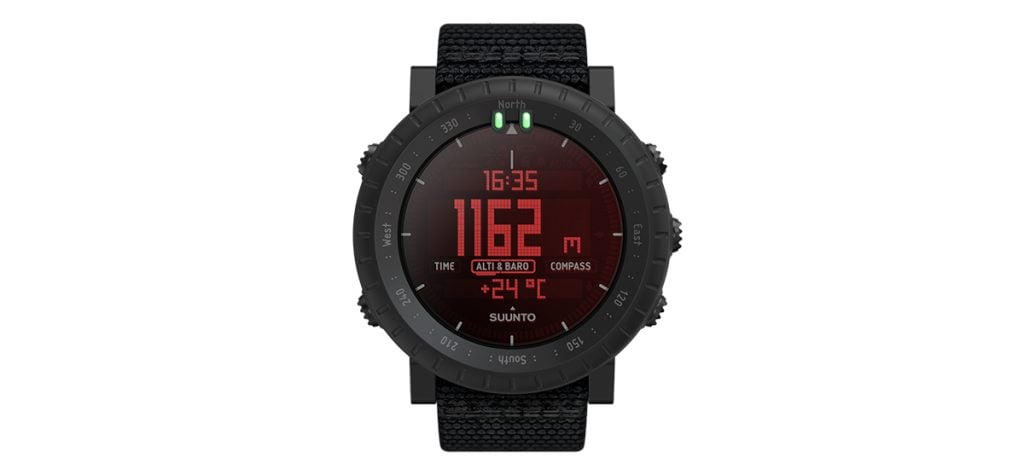 Known for producing high-quality sports and outdoor watches, Suunto was founded in 1936 in Finland and has since become a well-established watch industry.
The Suunto Core Alpha Stealth is a rugged timepiece with a replaceable battery for off-grid adventures. The watch boasts a red-backlit digital dial, giving it a stealthy, no-nonsense look.
Its tactical edge lies in the red-illuminated mode, preserving night vision while being visible through IR night vision devices. The Core Alpha combines an altimeter, barometer, and compass, providing vital weather information to fuel your explorations.
Tested to military standards (MIL-STD-810), it ensures safety and success in the harshest conditions. With a user-replaceable battery, button lock, and 12-month battery life, this watch retails for $380.
Casio Pro Trek PRT-B70-1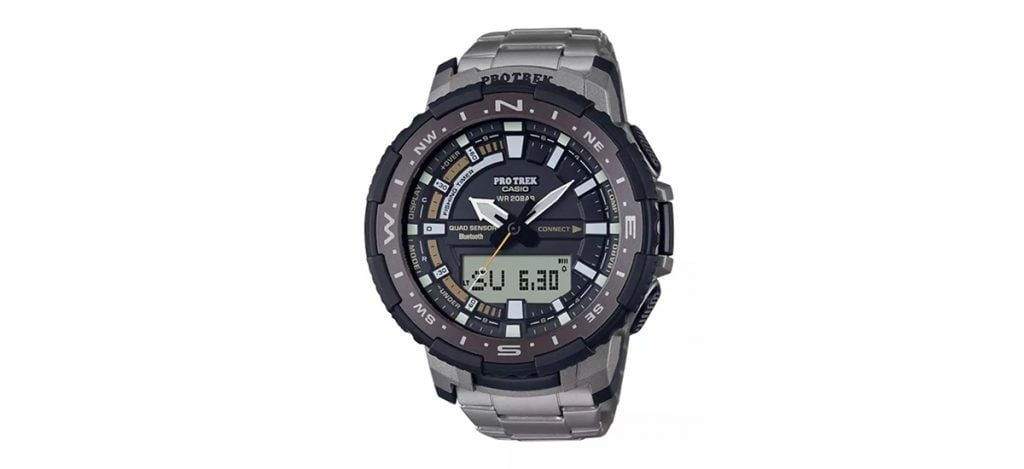 From tide and weather updates to GPS tracking and fish activity indicators, it's time to reel in success with the Casio Pro Trek PRT-B70-1. This specialized timepiece is designed to accompany you on all your fishing adventures, ensuring you make the most of your time by the water.
Presented in a fine 50mm resin case with a highly-elastic urethane band, the PRT-B70-1 can be connected with Casio's Bluetooth app, allowing you to choose from over 3,300 fishing spots worldwide.
The app provides crucial information like fishing times, tide graphs, sunrise and sunset data, and moon data, maximizing fishing experiences.
The watch's ruggedness, 200-meter water resistance, and low-temperature resistance make it durable enough to handle any fishing environment.
Under the hood is the CR2025 battery, which is non-rechargeable and can supply power for up to 2 years. The Casio PRT-B70 retails for around $200.
Polar Grit X
Discover the beating heart of freedom with the Polar Grit X. Polar was founded in 1977 and is renowned for its high-quality fitness and activity trackers, heart rate monitors, and sports watches.
The Grit X is a tough watch with a stainless steel bezel, a Gorilla Glass screen, and 100 meters of water resistance. Weighing only 64g, the 47.5 × 13mm case will stay securely on your wrist during runs, thanks to the plastic polymer construction of the strap.
The 1.2-inch MIP display offers excellent visibility with an always-on feature. The watch includes GPS, a barometer, a magnetometer, a heart rate sensor, blood oxygen saturation estimation, and much more.
It is powered by a rechargeable battery which supplies up to 40 hours in training mode and retails for $429.95 MSRP.
Citizen Promaster Dive 'Ecozilla' (ref. BJ8050-08E)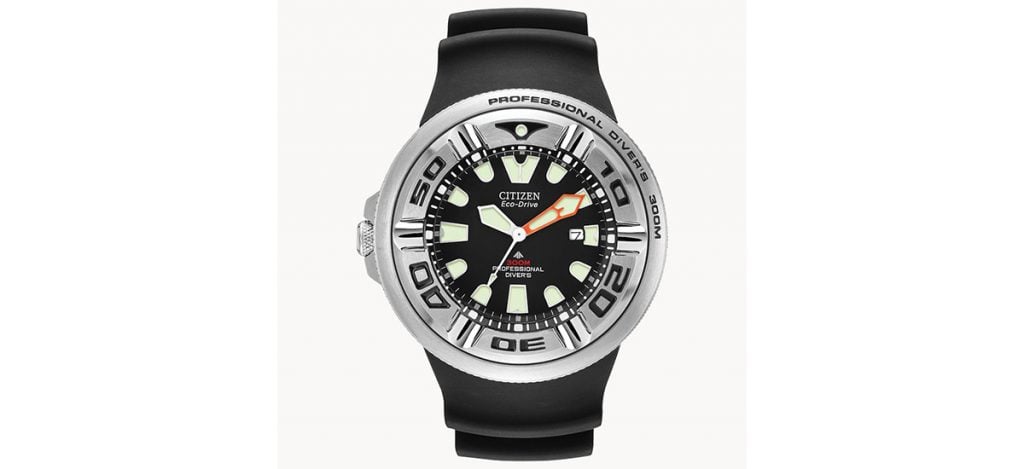 Ecozilla is a popular line of durable and eco-friendly diving watches. They are known for their rugged construction, solar-powered technology, and water resistance, making them ideal for divers and outdoor enthusiasts. Get ready to embark on a journey where time and adventure intertwine with the Ref. BJ8050-08E.
The watch is thick and heavy with a diameter of 48mm, height of 18.6mm, and weight of 165g. This gives it a bold and distinctive appearance and serves as a fashion accessory for those who appreciate rugged aesthetics.
It is water resistant up to 300 meters, and the innovative Eco-Drive B873 movement offers the watch a remarkable 180-day power reserve. The stainless steel case is mounted on a polyurethane strap with a secure buckle clasp, and the timepiece is priced at $476.
Coros Vertix 2 GPS Adventure Watch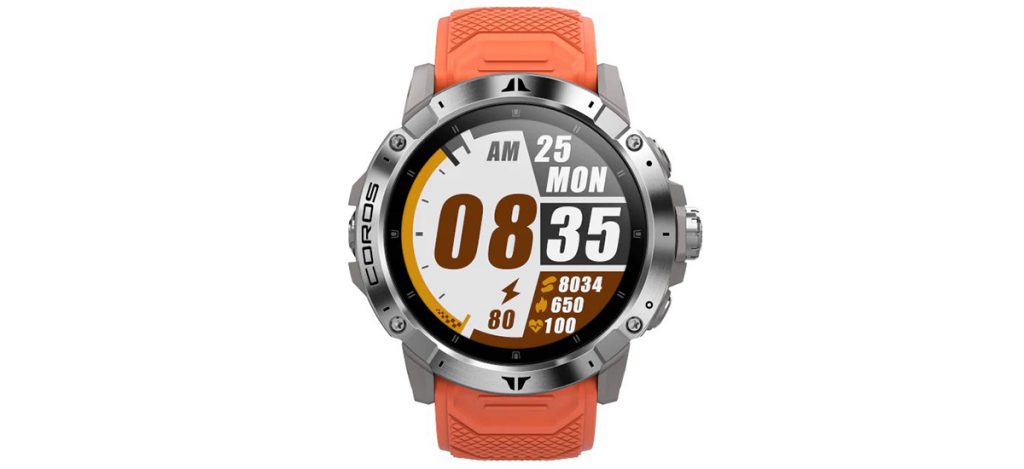 With its rugged design and adventurous spirit, this one is more than just a timepiece – it's your reliable partner in exploring the depths of life's journey!
The Vertix 2 GPS Adventure Watch is designed with features like GPS tracking, heart rate monitoring, and various sport-specific modes to cater to activities such as running, cycling, swimming, and more.
With a robust case measuring 50.3 x 15.7mm and scratch-resistant sapphire glass, it's a durable powerhouse. The titanium alloy bezel and case back add to its ruggedness, and the watch is impervious to water to a depth of 100 meters. With a jaw-dropping 140-hour battery life in full GPS mode, it's unparalleled.
Climbers will benefit from specific features like route recording, vertical ascent, and style tracking. The watch is priced at $699.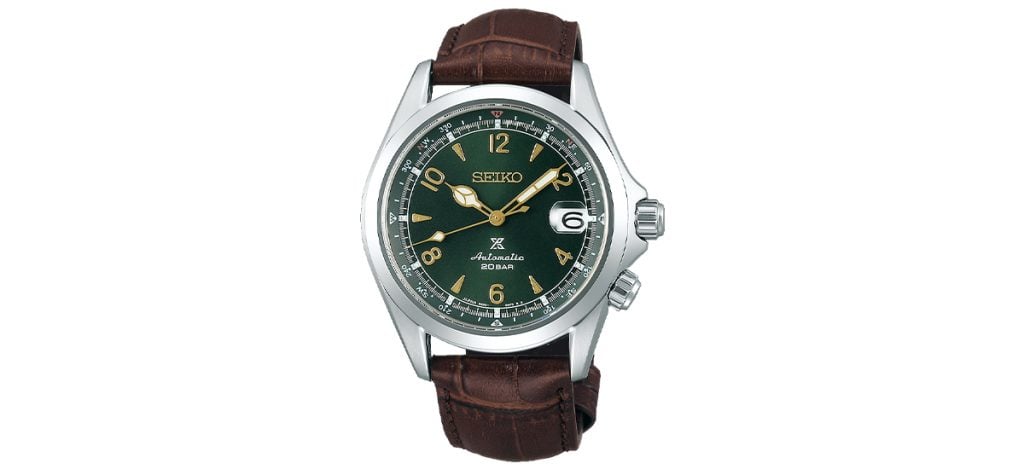 Ideal for hiking, mountaineering, and exploring the great outdoors is the Seiko Alpinist SPB121. Originally designed for Japanese climbers in rugged terrains, the Alpinist is an enduring symbol of the indomitable spirit of its early users.
The SPB121 comes in a 39.5mm stainless steel case with a breathtaking green dial. The watch has a sturdy design evoking a sense of resilience against nature's harsh elements.
The brushed case, polished bezel, and sapphire crystal with anti-reflective coating invite you to explore uncharted terrains. It is powered by the in-house 6R35 movement with a 70-hour power reserve and precise timekeeping.
This outdoor watch is protected against water damage up to 200 meters and retails for $725.
Garmin Fenix 7 Sapphire Solar Edition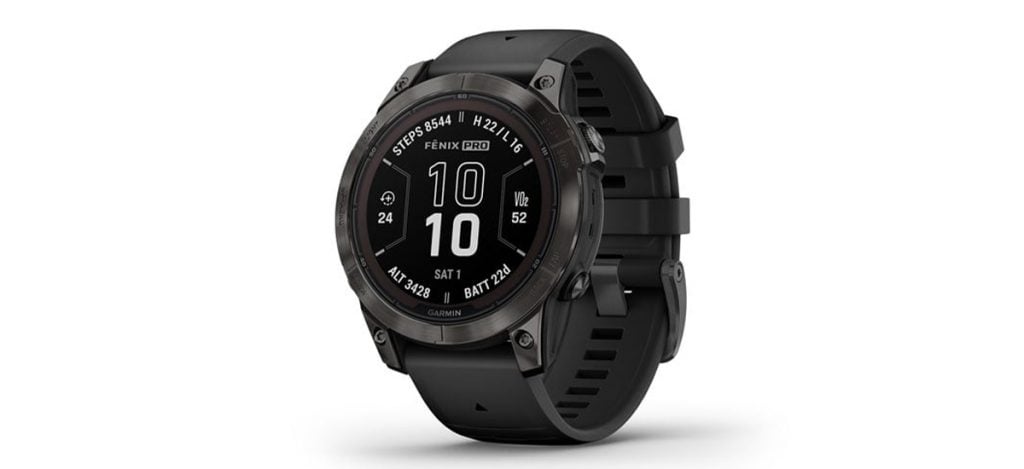 Designed to withstand the elements and equipped with a plethora of features, the Fenix 7 Sapphire Solar Edition is a rugged timepiece for the adventurous man.
From GPS navigation to a variety of health and fitness tracking tools, it's time to embrace the great outdoors with confidence and style.
This formidable watch sports a large 1.3″ solar-charged display and a 47mm carbon gray titanium case, tested to U.S. military standards for thermal, shock, and water resistance.
Garmin's solar charging technology enhances battery life up to 73 hours in GPS mode, with the battery saver mode extending it to 173 hours.
The watch comes preloaded with over 60 activity profiles, from trail running to golfing, and supports custom activity types. It retails for $799.99 and is water-resistant to a depth of 100 meters.
Apple Watch Ultra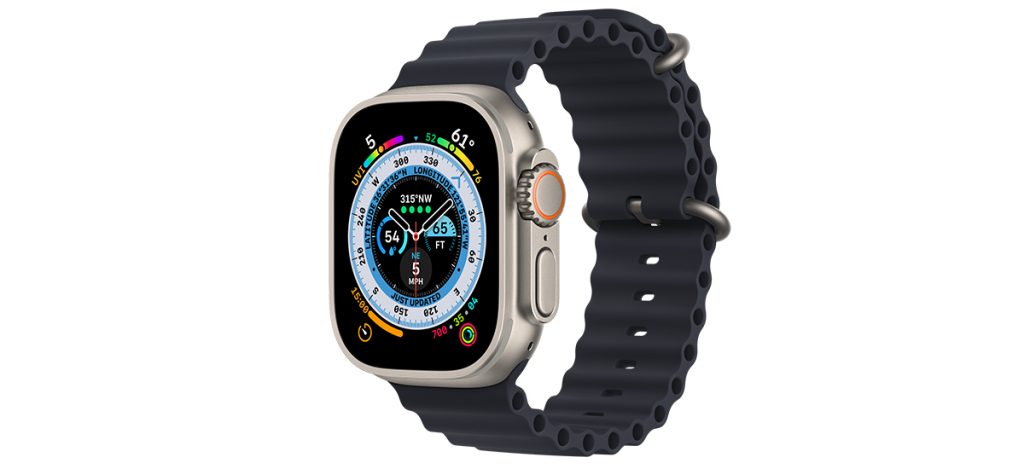 Welcome to the future of exploration with the Apple Watch Ultra. Not only is this watch designed to empower and inspire your every outdoor escapade, but it's also a reliable partner in any kind of expedition.
The watch comes with the standard Apple Watch features like GPS, heart rate tracking, and various apps, making it a versatile option for active individuals.
On top of that, we have enhanced performance and durability with this timepiece. The 49mm titanium case, rated to 100m water resistance and MIL-STD 810H tested, ensures it's ready for action in any environment.
With precision dual-frequency GPS, cellular capability, and quick control over various functions (including emergency alerts), you are covered. One downside, however, is the limited battery life of 36 hours. It retails for $799.
Luminox Bear Grylls Survival Series (ref. XB.3741)
Launched in collaboration with survival expert "Bear Grylls", this watch evokes a sense of security, empowering the soul with a desire for adventure! Designed to withstand extreme conditions, the Ref. XB.3741 features an easily removable compass on the strap.
This watch comes in a 45mm CARBONOX case with an orange rubber crown. With a water resistance rating of 300 meters and a sapphire crystal with an anti-reflective coating, it's perfect for any outdoor pursuit.
The quartz watch utilizes the proprietary Luminox Light Technology and offers chronograph functionality for timing events and a date display at 6 o'clock. Expect to spend around $995 for a new piece.
Casio G-Shock Mudmaster GWG2000-1A1
The Casio G-Shock Mudmaster GWG2000-1A1 is the ultimate companion for tackling tough terrains. One of the standout features of this watch is its mud and dirt-resistant design. The Mudmaster incorporates gaskets and seals to prevent dirt, mud, and debris from entering the case, ensuring the timepiece remains functional even in muddy, dusty, or sandy environments.
The watch's construction features a rugged and impact-resistant case and bezel made from reinforced materials such as resin and stainless steel. This ensures it can withstand shocks, vibrations, and falls.
The GWG2000-1A1 has a built-in compass, barometer, thermometer, altimeter, and other sensors to assist users during outdoor activities. High visibility is assured by its sizable Arabic numeral indexes, thick arrow-shaped hands, and dual LED lights.
The solar-powered watch is massive, hefty, and bold at 61.2 × 54.4 × 16.1 mm (L× W× H). Expect to spend around $850 for a new piece and $500 for a pre-owned Mudmaster.
Victorinox I.N.O.X. Carbon Mechanical (ref. 241866.1)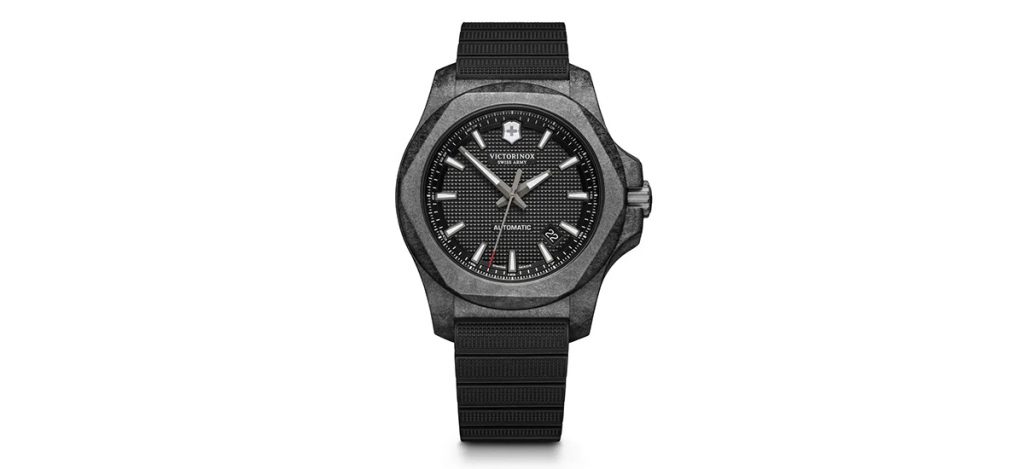 Founded in 1884 by Karl Elsener, Victorinox is a highly respected Swiss watch brand with a long history of craftsmanship and precision in watchmaking. The Ref. 241866.1 is built to ensure unparalleled accuracy and reliability even in the harshest conditions.
The lightweight carbon composite case measures 43mm in diameter and comes mounted on a rubber strap. The excellently executed intricate pattern on the dial takes inspiration from the original Swiss Army Knife handle and completes the state-of-the-art look.
Visible through the transparent case back is the Sellita SW200 with a 38-hour power reserve. The high-spec timepiece is priced at $1,150.
Embrace the freedom of exploration with advanced features, durability, and style, all in one extraordinary timepiece. This watch features a 44mm ultra-light case made of Breitlight®, a robust and durable material. The case weighs only 54 grams and has a thickness of 12.5 mm.
The Breitling Endurance Pro is powered by a thermo-compensated SuperQuartz™ movement for high accuracy. Its functions include a chronograph, a countdown timer, and a bidirectional rotating bezel with compass markings.
Water resistant up to only 100 meters, the watch has a highly legible dial with a bidirectional compass scale bezel. It is fitted with an exquisite yarn strap and retails for $3,400
Sinn Hunting Watch 3006 (ref. 3006.010)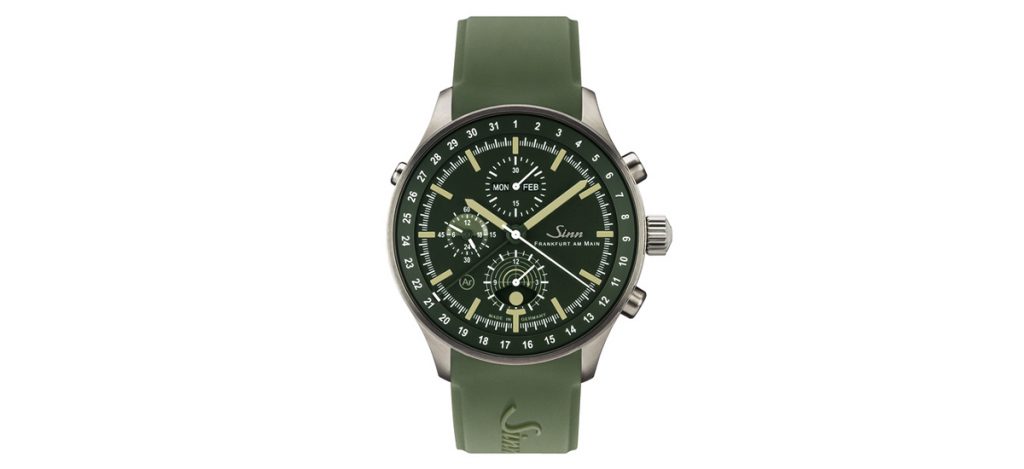 Sinn is a well-known German watch brand that was founded in 1961 by Helmut Sinn. The outdoor watch is a reliable assistant, boasting a rugged charm that beckons adventure. Its vibrant colors evoke a sense of vitality, while the durable materials imbue a feeling of sturdiness.
The display shows when the moon provides enough natural light for hunting without artificial sources. The watch has a 46mm stainless steel case with a sanitized finish and sapphire crystal glass, making it highly scratch-resistant and pressure-resistant up to 200 meters.
The durability, precision, subsidiary seconds, chronograph, day-date display, and other functions will serve you well in tracking your prey and optimizing your hunting experience. The watch retails for $4,300.
Bremont Endurance Special Edition
In the wild expanse of nature's embrace, strapping the Bremont Endurance Special Edition takes on a whole new meaning. This watch goes way beyond basic timekeeping and offers a range of features to assist and enhance the outdoor experience, including a water-resistant rating of up to 500 meters.
Created in collaboration with polar explorer Ben Saunders for his Trans-Antarctic Solo Expedition, this watch is limited to just 300 pieces. It is presented in a 43mm satin and polished titanium case and features a modified caliber BE-93-2AE automatic chronometer movement with a 24H GMT hand.
The COSC-certified watch costs $6,395 and is individually serial-numbered. Whether you're hiking, climbing, or simply exploring nature, investing in this top-notch outdoor watch will significantly elevate your adventures and keep you on track during your escapades.
Conclusion
In conclusion, the best outdoor watches are not only reliable timekeepers but also essential companions for adventurers and outdoor enthusiasts. With their durable designs, GPS capabilities, altimeters, and other functions, these watches offer a wealth of features to enhance any outdoor experience.
So, if you're looking to conquer the great outdoors, make sure to consider one of these exceptional timepieces as your trusty partner on your next journey. Happy exploring!
About Exquisite Timepieces
Established in 1998, Exquisite Timepieces is your one-stop shop for all things luxury watches! We are an authorized dealer for 60+ luxury watch brands including Omega, Hublot, Seiko, & Longines! We are proud to showcase one of the world's largest pre-owned watch collections, including renowned brands like Rolex and Patek Philippe. Check out our brand new watch arrivals here and popular pre-owned listings here.