Are Seiko Watches Good? (Read BEFORE You Buy!)
Seiko has a rich history spanning over a century. Throughout this time, their watches have earned a well-deserved reputation for being affordable, durable, and exceptional timepieces. As a proud owner of several Seiko watches, I can personally vouch for these qualities.
However, Seiko sometimes goes unnoticed due to its Asian manufacturing origins and affordable price range. Some individuals perceive Seiko watches as disposable timepieces that lose value once they stop functioning correctly. Nevertheless, we aim to delve into this perception and debunk any doubts about the quality of Seiko watches.
Without further delay, let's thoroughly examine the various aspects of the Seiko brand, including its background and the quality it offers, and determine why you should seriously consider owning one of its remarkable timepieces.
Background & History of Seiko
Seiko's history dates back to 1881 when Kintaro Hattori, a 21-year-old entrepreneur in Tokyo, started a small jewelry and watch business. This makes Seiko one of the oldest watch brands still actively manufacturing timepieces. In 1892, Kintaro Hattori established the 'Seikosha' factory, initially focused on producing wall clocks.
Seeking to expand the range of their production, Kintaro Hattori introduced the brand's first pocket watch, known as "The Timekeeper," in 1895. Taking another significant step in 1913, Seiko created the first Japanese wristwatch called "The Laurel." The production of the first Seiko-branded wristwatches began in 1924.
A pivotal moment in Seiko's history came in 1969 with the introduction of the world's first quartz watch, the Seiko Quartz Astron. Boasting an impressive accuracy rating of 5 seconds per month, this groundbreaking timepiece triggered the "Quartz Crisis." It caused a significant disruption within the mechanical watch industry and led to the decline of many Swiss watch brands.
In the subsequent decades, Seiko has remained committed to innovation, achieving several notable milestones:
In 1986, they established the world's first Diver's watch capable of reaching depths of 1000m, featuring a ceramic outer case.
Seiko was chosen as the Official Timer for the Olympic Games in 1992, a testament to their timekeeping precision and reliability.
In 1999, they introduced the revolutionary Spring Drive Movement, combining mechanical and quartz technologies for enhanced accuracy and smooth sweeping seconds hand motion.
Seiko's commitment to excellence was recognized in 2014 when they won the prestigious "Petite Aiguille" prize at the Grand Prix d'Horlogerie de Genève, often referred to as the Oscar Awards of watchmaking.
These accomplishments demonstrate Seiko's unwavering dedication to pushing boundaries and delivering exceptional timepieces.
The above details only scratch the surface of Seiko's rich history and achievements. For a more in-depth understanding, I recommend visiting their official website, where you can explore the comprehensive timeline.
Having touched upon Seiko's remarkable history, it's worth emphasizing that affordability remains a defining characteristic of the brand. Even today, Seiko continues to offer timepieces that are accessible to a wide range of budgets.
Additionally, Seiko has established various tiers within its lineup, including the Seiko 5, Seiko Presage, and Seiko Prospex collections. This diversification enables Seiko to cater to different price points, making them an excellent choice for both entry-level and avid watch collectors alike.
Are Seiko Watches Good?
Below I will outline some characteristics that distinguish Seiko watches from other Japanese and even Swiss watch brands:
Design Variety
Seiko offers an extensive range of watch designs thanks to the multitude of models and collections spanning several decades. With such a diverse selection, there is a Seiko watch to suit every individual's taste and style. Seiko timepieces come in various shapes and sizes, offering a wide array of options.
Some collectors even specialize exclusively in Seiko watches, as the brand provides more than enough options to keep them engaged. From the iconic SKX, Tuna, Turtle, Captain Willard, Pogue, and many more, Seiko offers a rich collection of distinctive and renowned timepieces.
Excellent Affordable Timepieces
Seiko boasts an extensive collection of watches, many of which offer an exceptional cost-to-value ratio. A prime example is the Seiko 5 collection, followed by the Prospex and Presage collections. Seiko 5 timepieces can be found for as low as under $100 if you search diligently.
While the Prospex and Presage collections are priced higher, they also offer enhanced build quality. This means that Seiko provides excellent value for your money, ensuring you get a timepiece that combines affordability with impressive craftsmanship.
Durable Watches
Let's focus on the fundamental Seiko 5 collection, which encompasses five key characteristics, one of them being water resistance. Seiko has set a requirement that their Seiko 5 watches must meet water resistance standards suitable for everyday individuals. This feature ensures that the timepiece can withstand challenging conditions, particularly when exposed to underwater atmospheric pressures.
Moreover, certain watches from Seiko's Prospex collection exhibit even stricter tolerances, offering water resistance of up to 300m. Depending on the specific Seiko collection you choose, you can be assured of owning a resilient and robust timepiece that can endure various demanding situations.
In-House Mechanical Movements
Seiko utilizes in-house movements across their range of mechanical timepieces, from their affordable models to their high-end offerings. Among their in-house movements are the 4R36, 6R35, and 8L35 calibers, and many more.
This is truly remarkable when compared to Swiss watch brands, as Seiko possesses the technical prowess to manufacture movements for all tiers within their watch collection hierarchy. In order to acquire a Swiss or even German watch with an in-house mechanical movement, one would typically have to consider brands like Tudor or NOMOS, with starting price points of around $1,500.
Thus, Seiko's ability to produce their own movements across their entire lineup provides exceptional value and showcases their dedication to craftsmanship and innovation.
Pop Culture Stigma
Seiko timepieces have made appearances in numerous iconic movies, adding to their allure. For example, Sigourney Weaver wore the Seiko Giugiaro in the movie "Aliens," while Robert Redford sported the recognizable Seiko SKX009 in "All is Lost".
Arnold Schwarzenegger famously donned the Seiko H558 in the film "Predator," and Martin Sheen prominently wore the Seiko 6105-8119 (known as the Captain Willard) in "Apocalypse Now." These movie appearances have significantly influenced the public's perception of the Seiko brand.
As a result of such influential marketing, Seiko watches have experienced increased demand, with certain models becoming more sought-after and harder to obtain than others. The power of marketing has elevated Seiko to a status that transcends popular culture and society. Even your everyday aunt or uncle is likely familiar with Seiko and may have owned one of their timepieces.
Notable Seiko Watch Collections
Here are some of the most noteworthy Seiko collections, each one featuring tons of models for you to choose from:
Seiko 5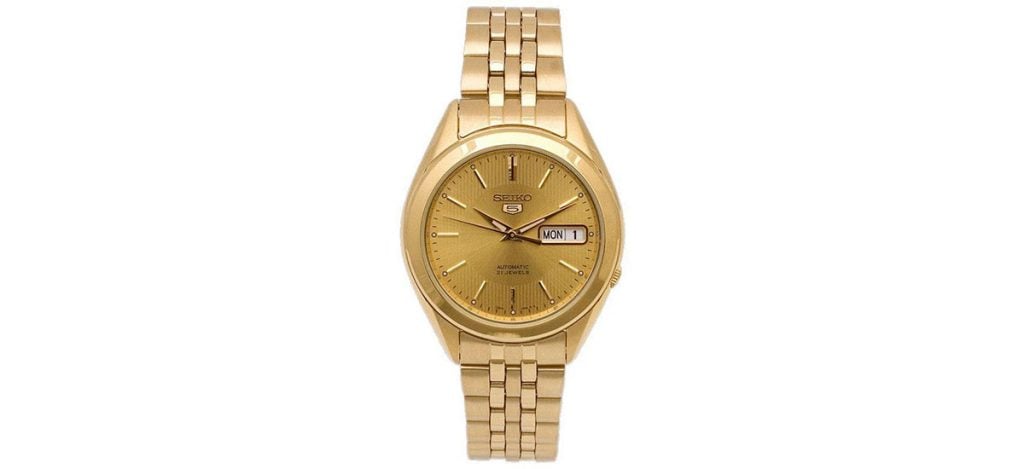 Why is there a "5" in Seiko 5, and what does it signify? Seiko introduced this affordable collection over 50 years ago, encompassing five key features that were traditionally associated with more luxurious watches at the time. These features, presented in no particular order, include:
Automatic movement
Day-Date complication
Water resistance
Recessed crown
Stainless steel case and bracelet
Seiko 5 watches were designed to offer a combination of these desirable attributes, making them accessible to a wider audience without compromising on quality. The inclusion of these features has been a defining characteristic of the Seiko 5 collection, contributing to its popularity and enduring appeal.
My experience with the Seiko 5 comes in the form of the Seiko 5 SNKL23. I owned it for a brief period before passing it on to another watch collector. During my time with it, I found the black dial with multiple textures and dauphine hands to be simply stunning.
The case finishing was impressive, especially considering its affordable price, featuring a combination of brushed and polished finishes. Additionally, the exhibition case back allowed for a glimpse of the automatic movement.
As expected, the letdown of the SNKL23 watch, which is common in affordable timepieces, was the stainless steel bracelet. Watch brands often cut corners in this aspect. The bracelet had hollow end links, folded-over steel links, and a pressed steel clasp.
Nevertheless, owning the SNKL23 was an enjoyable experience, and including a Seiko 5 in one's watch-collecting journey is worthwhile. Some popular Seiko 5 models worth mentioning are the SNZF17 (Sea Urchin), SRP series (5KX), and SNZH57 (Fifty Fathoms Homage).
In summary, Seiko 5 watches provide exceptional value for money, with prices starting as low as $100 (on the secondary market, of course). Where else can you find a watch that offers the five key features, along with original designs and a rich brand heritage? Seiko 5 truly stands out in the market.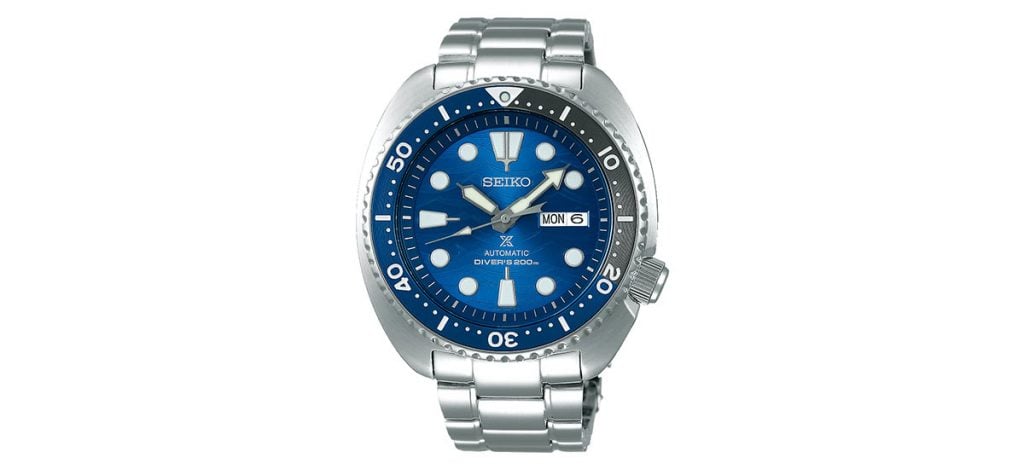 Prospex is simply a shortened form of "Professional Specification." This collection represents Seiko's professional and tool watches. According to Seiko, the Prospex line "challenges every limit, with a collection of timepieces for sports lovers and adventure seekers, whether in the water, in the sky, or on land". I'm sure you understand the essence of it.
The Prospex collection has seen a price increase in recent years as Seiko has elevated its positioning, and the Seiko 5 collection has expanded into the territory once occupied by Prospex. Prospex watches typically start from $400 and go higher, especially for their mechanical timepieces.
However, on the secondary market, you can find them at lower prices. Seiko has categorized the Prospex collection into Sea, Land, Speedtimer, and LX lines (which feature higher-end timepieces with Spring Drive movements). The primary focus lies within the first three categories, as they hold historical and aesthetic significance for Seiko.
The more affordable Prospex models generally house the 4R35 or 4R36 movements, although Seiko is gradually incorporating more of the newer 6R-based movements into the collection. The 6R-based movements, such as the 6R35, offer impressive features like a 70-hour power reserve while maintaining a frequency of 21,600 beats per hour.
Out of all the Seiko collections listed, I have personally owned the most watches from the Seiko Prospex collection, as I am particularly fond of tool watches. I still own the Seiko Alpinist SPB209 and the Seiko "Baby Tuna" SRP637, both designed for specific uses for mountaineering and diving. Additionally, I plan to wear my Seiko Alpinist when I visit Japan in the near future.
Some notable watches from the Prospex collection include the Seiko Orange Monster SRP309, the Seiko Turtle SRPE03, the Seiko Alpinist SPB121, and the Seiko Marine Master SLA0 models.
Seiko Presage
Seiko describes their Presage Collection as a "combination of Japanese aesthetic sense, traditional craftsmanship, and Seiko's mechanical watchmaking skills, resulting in an original collection that offers Japanese beauty, quality, and long-lasting performance".
In short, Presage consists of dress watches that showcase Seiko's distinct style and exquisite craftsmanship. The Seiko Presage collection is continuously expanding, leading to subdivisions within the collection. These include the Craftsmanship Series, Sharp Edged Series, Cocktail Time, Style 60's, and Inspired by Japanese Gardens.
Personally, I have a preference for the Craftsmanship and Sharp Edged Series, as these collections are crafted to a higher standard. They often feature sapphire crystals and employ multiple finishing techniques on the watch cases. These timepieces are aesthetically pleasing and feel more valuable than their retail prices suggest, offering great value for money.
I previously owned the Presage SPB047J1/SARX049 from the Craftsmanship Series, which features a white enamel dial, blued hands, and Roman numerals on the dial.
My only criticism of this watch (and most Presage watches) is that they tend to be slightly thick for dress timepieces. Dress watches are typically slim to fit comfortably under a shirt cuff. Although not excessively thick, my Seiko Presage would barely fit under most cuffs, but the 12.4mm thickness became apparent when viewed from the side profile.
Presage timepieces are generally priced at $400 and above. If Seiko continues to incorporate sapphire crystals, timeless designs, and neutral case sizes (under 42mm), these watches are excellent additions to any collection.
Some iconic models from the Presage collection include the Urushi dial Seiko SARW013, the limited edition blue enamel dial Seiko SPB069 and the Seiko Cocktail SRPB43J1.
Seiko Astron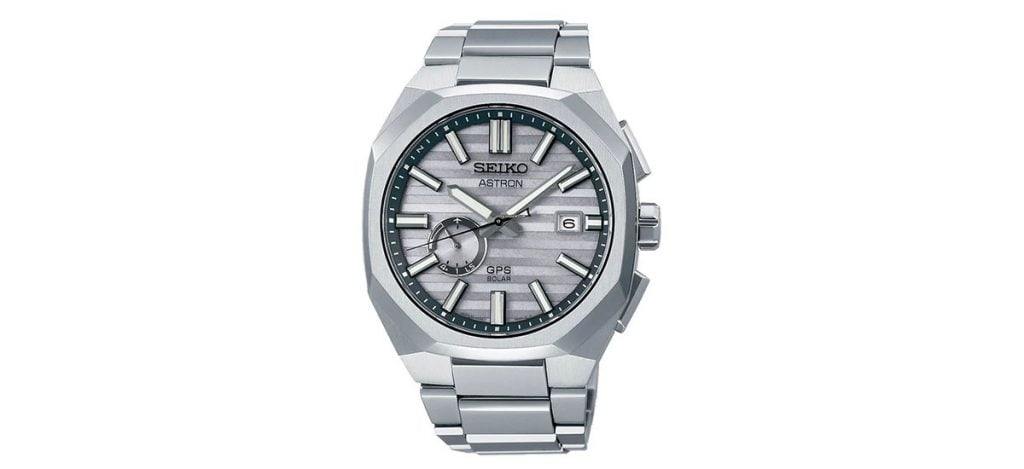 Out of all the Seiko collections listed here, the Astron is the least familiar to me due to my preference for mechanical movement timepieces. However, this collection has been in existence since December 25, 1969. As mentioned earlier, the Astron's introduction was a significant milestone in quartz technology for watches and had a profound impact on timekeeping.
In the current iterations of the Astron, the timepieces incorporate solar and GPS technology. This combination of technologies proves to be incredibly useful. Seiko explains that "the Astron adjusts to your time zone at the touch of a button and, by harnessing energy from light alone, it never requires a battery change".
Seiko designed the Astron with technological accuracy in mind. The GPS function in these timepieces automatically sets the time once a day, ensuring exceptional timekeeping precision. Additionally, the Astron is solar-powered, meaning that exposure to sunlight is sufficient to keep the watches charged and running.
Furthermore, a remarkable feature of the Astron is its ability to recognize all time zones on Earth through GPS technology. This makes the Astron an ideal watch for travelers.
In terms of pricing, the Astron belongs to the more premium range of Seiko collections, with its superior build quality and innovative technology. The retail price for Astron timepieces starts at $1,600. Some notable models from the Astron collection include the SSH100 series and the octagonal-shaped SBXY061.
King Seiko is the most high-end collection of mechanical timepieces from Seiko, as listed here (excluding Grand Seiko and Credor). According to Seiko, "King Seiko is a mechanical watch brand that offers beautifully designed and finished timepieces with high accuracy."
Seiko recently reintroduced the King Seiko collection in 2021. Initially, King Seiko models were equipped with 6R movements, which received criticism due to the higher price point of King Seiko watches. To address these concerns, Seiko now offers high-end 6L movements (based on Grand Seiko Calibres) in King Seiko models.
The King Seiko collection pays tribute to Seiko's heritage and embraces classic and elegant design elements. While the dials of King Seiko watches maintain a basic design, the highlight lies in the Zaratsu-like polished finish on the watch cases.
This meticulous finishing technique creates multiple polished facets that shimmer when light hits them. Also, the hour and minute hands are finished to a high standard, creating beautiful facets and sharp edges. King Seiko timepieces evoke a sense of nostalgia, reminiscent of what one might envision their grandfather wearing back in the day.
One criticism regarding the pricing of King Seiko timepieces is that many of them have a retail price above $2,500. At that price point, one is in close proximity to Grand Seiko Quartz timepieces, which offer a higher level of craftsmanship.
Although King Seiko is a relatively recent reintroduction from Seiko, notable modern timepieces in their collection include the SJE087 (a recreation of the King Seiko KSK) and the SPB291 (Seiko Boutique Edition with violet dial).
Do Seiko Watches Hold Their Value?
First and foremost, it's important to note that watches should not be considered traditional investments like stocks or bonds. They are meant to be enjoyed and experienced. While Seiko watches are not investments in the conventional sense, there are certain models that have increased in value and become highly sought after.
These are primarily limited edition timepieces, such as the Zimbe editions and vintage Seiko watches. The growing community of Seiko watch collectors and the brand's rising popularity have contributed to the demand and collectability of these pieces.
I have personally owned several Seiko watches, and one that I regret selling is the Seiko Monster V2 (Made in Japan model). Since its discontinuation, prices for this watch have skyrocketed in the secondary market. The iconic orange dial color and the shark teeth-like hour markers make the Seiko Monster V2 highly sought after.
Another Seiko timepiece that increased in value is the Seiko 5 SNKL23, which Hodinkee described as "A Seventy-Five Dollar Watch That Looks Like A Million Bucks." I sold it and made a small profit. These examples serve to illustrate that Seiko watches can retain value and potentially be seen as investments. However, it's important to prioritize the enjoyment of owning watches and not solely focus on their investment potential.
Should You Buy a Seiko Watch?
My answer is a resounding "YES!" I have been collecting watches since 2014. In the famous words of Drake, I "started from the bottom" with Seiko and Orient timepieces. Seiko should unquestionably be a part of every collector's watch collection and journey.
It allows collectors to develop a deeper appreciation for their collection and the quality of timepieces available at various price points. Seiko can be seen as a rite of passage for collectors as they curate their collections and evolve over time.
Conclusion
In summary, Seiko watches are excellent due to their affordability, durability, and iconic status in popular culture. Having owned several Seiko watches myself, including the more budget-friendly models like the Monster, Baby Tuna, and Alpinist collections, I can confidently say that they make fantastic daily wear timepieces.
However, it is important to address the perception that Seiko watches are solely inexpensive and lacking in technical sophistication. While Seiko does offer affordable options, their range also includes in-house movements, a diverse selection of timepieces, and impressive durability. These factors, coupled with their iconic designs, make Seiko watches a valuable addition to any collection.
Therefore, watch collectors should wholeheartedly embrace and explore the Seiko brand, as it serves as an ideal starting point for anyone entering the world of watch collecting.
About Exquisite Timepieces
Established in 1998, Exquisite Timepieces is your one-stop shop for all things luxury watches! We are an authorized dealer for 60+ luxury watch brands including Omega, Hublot, Seiko, & Longines! We are proud to showcase one of the world's largest pre-owned watch collections, including renowned brands like Rolex and Patek Philippe. Check out our brand new watch arrivals here and popular pre-owned listings here.