Breitling vs IWC Watches: Brand Comparison
Luxury watches are an investment and watch enthusiasts expect them to be outstanding in every aspect. When you go out into the market to buy a luxury watch, you do not plan on buying multiple watches to satisfy different requirements. Just one luxury watch can be the answer to all your desired qualities if you know what to look for. Breitling and IWC have always been known as reliable brands for luxury watches. They are both classy and luxury Swiss watch brands that are undoubtedly sought after and loved worldwide. They have quality, design, and functionality, which is why the Breitling vs IWC debate is very difficult to call.
In this article, you will take a look at many different perspectives on how you can best judge these brands and their watches. We will tell you exactly what things you should look into for buying the best luxury watch that will last you for a lifetime.
It is crucial to be aware of many factors and characteristics of watches, as merely looking at one cannot determine its functions and features. Indeed, a good design often reflects the watch's working, but it is smart to research luxury watches before making a purchase decision. As you will see in this comparison, IWC and Breitling will be put against one another in many different categories, such as:
 

History

 

Craftsmanship

 

Resale value

 

Price ranges

 

Brand popularity

 

Measurements and time
Let's dive straight in, beginning with the basics.
History of the Two Brands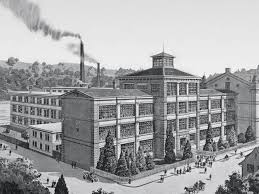 Both brands have stood long since the late 19th century, emerging at around the same time. The earlier brand to launch was IWC, which started in 1869. It was established in Schaffhausen in Switzerland, making fine watches. It has an experience of around fifteen years more than its competition, Breitling. Starting up in 1884, Breitling began as a watchmaking company in the Jura Mountains in Switzerland.
Both are well respected, highly established, and renowned Swiss luxury watch brands. They have come out with many innovative and ideal products over the many years of their work. Their contributions to the watch industry are important and appreciated worldwide and not just in Switzerland.
Breitling vs IWC: Craftsmanship
Here will officially begin comparing Breitling vs. IWC as there is always a difference in craftsmanship between two brands, even if they are both Swiss.
IWC makes watches that have a classic transparent sapphire case at the backing. This element allows you to look at the mechanical working of the watch as the fragments move and work. These movements are also known as calibers that are finished in various techniques giving a gorgeous shine. This shine is a special one as you will not find it in the underworked pieces. This has built the image of IWC watches, as their dedication to aesthetics of the movement and calibers is extremely pleasant and beautifully crafted. Their watches are available in many models that can sometimes be engraved, giving you a more in-depth look into the calibers' features and the brand itself.
Breitling offers beautiful watches as well. However, they do not provide the transparent case backs most of the time. They also have many quartz movement watches that are battery operating in function instead of mechanical watches. These quartz watches do not give options for the beautification of the plates and displays, which is easily done with mechanical watches. For this reason, they primarily use solid case backs.
Breitling vs IWC: Resale Value
In terms of resale value, one might opt for a watch that has a high resale value even before purchasing it. Simultaneously, one may also look at the value it will have once worn and used for some time. Both can be different. Nonetheless, resale value also depends on the brand, condition of the watch, the watch model, the place you may be reselling it to, original documents, and so on.
Luxury watches are an investment of sorts, lasting you a lifetime and being impeccable in all areas of their functions and design. But it is not an investment of something like equity. The value of a watch can change. Therefore these things must be kept in mind when buying or reselling.
Between IWC and Breitling, IWC is well known to stay at its original value at the time of purchase during reselling, whereas Breitling is not.
Breitling vs IWC: Price Ranges
An accurate comparison is best made in terms of price ranges. If something is more expensive than its competitor, is it worth it? Let's see.
Breitling and IWC are both, for the most part, head to head, considering price points.
The Breitling entry-level and most affordable watches are priced at $3,000. This is the Breitling Endurance Pro Quartz 44mm. Seeing as it is a quartz watch, it is battery operated rather than mechanical. It also has a solid case back. Breitling also has Aviator watches that cost less than IWC models, such as the 41mm Aviator 8, which costs $3,930. This is a stainless steel model from the Aviator watches. The price skyrockets to $26,920 for the 18K Rose Gold watch.
This determines Breitling as a true luxury watch brand. However, things like solid case backs and battery-operated mechanisms limit what a luxury watch can best offer.
IWC, on the other hand, holds a record for the best value and highest quality Pilot watches starting with a price point of about $4,150. They have even better functioning Big Pilot watches, but they cost more at around $13,200. But their transparent case backs, mechanical functioning, visible working of calibers, aesthetic build, and high resale value quite literally justify the prices of their watches. You truly get your money's worth.
Breitling vs IWC: Brand Popularity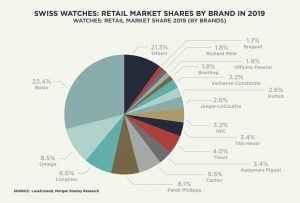 Brand recognition is built with years and years of hard work and contribution to the industry and public. Advertisements play a huge role in conveying a brand's vision and its products. In the battle of Breitling vs. IWC, the crown of high rank in the popularity contest falls into the hands of IWC. It is ranked as the 10th most popular Swiss luxury watch brand. On the other hand, Breitling falls a bit lower at the 15th rank on the same list.
IWC is generally considered a higher prestigious standard than Breitling, with credit to their art and horology. Especially the Grande Complication watches from IWC are to be credited for this high recognition. They have a big set of inculcated features and functionalities that run on the mechanical mechanism, catering to the masses much more profoundly than Breitlings quartz watches that are battery operated. Breitling is, however, super popular amongst aviators and aeronautics professionals. They are appreciative of the unique and specialized features just for them provided by Breitling watches.
However, both brands are popular in conclusion and are deserving of their ranks on the most recognized Swiss luxury watch brands. However, if you were to consult a luxury watch connoisseur or collector, they would most definitely lean more towards getting an IWC, an excellent brand catering to many different niches and aesthetics.
Horology – Measurements and Time
IWC has built up its prestige on its own, refusing COSC certifications for chronometer evidence on their watches. They are still much more popular than Breitling, which has COSC certified watches with chronometers. Breitling has quartz watches that run on battery and are, most of the time, COSC certified quartz calibers. Their watches also have Quartz Chronometer written on them. Quartz calibers provide the most accuracy in a watch, even higher than the most high-end mechanical IWC watch. Yet, it remains the fact that IWC has won this Breitling vs. IWC contest.
The traditional methods of craftsmanship, transparency of the case backs, beautifully visible movements, and aesthetic collections are just some of the most prestigious qualities of IWC. They have made incredible contributions to the watchmaking craft by building high-quality, simple watches and even higher quality complicated watches. The Grande Complications watches, with simple time and day functions, also give features like stopwatch, moon phase, perpetual calendar, retrograde, minute repeater, and more. All of this runs mechanically. This is perhaps the only reason why IWC is the winner here for buying your best luxury watch.
They do not require COSC certifications at all to prove their magnificent abilities. Their watches that give traditional and valuable features speak for themselves. IWC is the best brand to get the best luxury watch that will last you a lifetime with great warranty, functions, value, and aesthetics.
About Exquisite Timepieces
Established in 1998, Exquisite Timepieces is your one-stop shop for all things luxury watches! We are an authorized dealer for 60+ luxury watch brands including Omega, Hublot, Seiko, & Longines! We are proud to showcase one of the world's largest pre-owned watch collections, including renowned brands like Rolex and Patek Philippe. Check out our brand new watch arrivals here and popular pre-owned listings here.