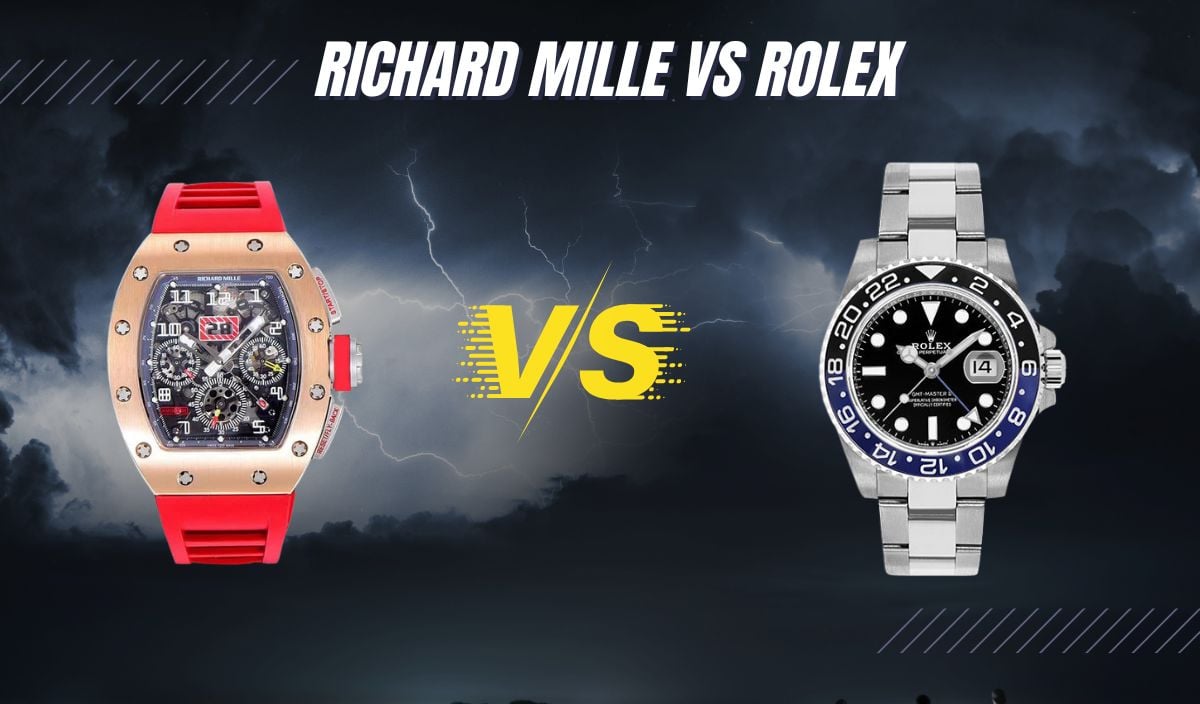 Rolex Vs. Richard Mille Watches (EVERYTHING You Should Know)
In this article we'll be comparing two true Icons in the timepiece and horology world. Rolex and Richard Mille are both larger-than-life brands that set precedents for current and resell markets as well as setting trends around the globe. For generations brands like these spark inspiration in children and adults alike.
Both a symbol of wealth and success, these timepieces have become a staple of both and are worn by celebrities, professional athletes, and entrepreneurs alike. Both brands of timepieces are extremely rare and extremely valuable. Both companies have legacies spanning years of innovation and design.
Brief History of Brands
Rolex
Once just a dream has flourished into today's most widely recognizable timepiece and timepiece producer Rolex was founded in 1905 as Wilsdorf and Davis, and Rolex was soon registered as the timepiece company's name in 1908. This company began with a vision of a portable wearable form as timekeeping.
Today Rolex is renowned for its quality, and accuracy and everyone loves strong resell value when making an investment of this magnitude. As far as reasons why you may want to or already may own a Rolex are up to you, as a Rolex advocate and lover of quality timepieces in general I say you can't go wrong with any Rolex you can afford.
Richard Mille
Seeded in a constant need for innovation and pushing the limits of what's possible in the timepiece world Richard Mille was founded in 1999 and has risen to be the apotome of innovation while maintaining subtle class and wealth. Founded with the backing from Ademar's Piguet has given Richard Mille the opportunity to catapult to the forefront of the most expensive and sought-after timepieces.
Quality coupled with Innovation and rarity all fuel the drive for Richard Mille timepieces. If you are one of the lucky few that can bless your wrist with one of these pieces of art only then can you truly appreciate the greatness that is Richard Mille.
What is more expensive a Rolex or a Richard Mille timepiece, and why?
Rolex
This frequently asked question can begin to be answered by looking a little deeper into initial cost, resell value, and quality. The initial cost of your entry-level Rolex could run you about 5000 to 8000 depending on the model of course.
Not having the highest initial cost of ownership shouldn't veer anyone away from purchasing a Rolex as their resell values have continued to skyrocket over the past years. The unsurpassed quality of Rolex watches guarantees you get what you pay for and retain the value it deserves in the long run.
Richard Mille
Now let's look at Richard Mille timepieces. These highly sought-after timepieces are extremely rare and are known for retaining value and reselling well above their initial cost of ownership. The initial cost of a Richard Mille is somewhere around 50000 to 70000.
These figures are not for the faint of heart but rest assured Richard Mille timepieces resell value thrives in the open market due to their constant innovations and precious materials used in assembly.
Movements
Richard Mille quality
Continuing on the theme of Richard Mille vs. Rolex lets next dig deeper into the movements of each. First up Richard Mille. What more can be said about the seamless construction and movements of R.M. timepieces other than innovation and dedication. Richard Mille is dedicated to making the most innovative designs and most efficient movements.
Richard Mille movements
Known for superior movements Richard Mille uses automatic, automatic tourbillon and an automatic flyback chronograph movement that is flawlessly paired with the highest quality building materials available.
Rolex quality
Rolex watches on the other hand have a lot of history on their side as some of the most reliable timepieces ever made. Only using the highest of quality materials in the construction of their movements
Rolex Movements
Rolex watches nowadays are usually either a self-winding automatic or a manual winding movement. Rolex movements are all painstakingly handmade by more than 2000 employees in house at the Bienne manufacturing site in Switzerland.
Origins of design elements
Rolex design origins
Rolex has a modern and vintage catalog that can be divided into two parts the Oyster and the Cellini design. The oyster design refers to any Rolex that has a sealed case invented by the company in 1926 and gets the name from the oyster-like shape and design of the timepiece and bezel.
Cellini in Rolex refers to the famous Italian goldsmith Benvenuto Cellini and his influence on the design of these highly refined timepieces. As for the materials used, the precious metals are all made at an in-house foundry. To ensure the quality you must vigorously inspect this means all Rolex are handmade and are rigorously inspected before leaving the factory.
Richard Mille design origin
Richard Mille design elements can be defined really in two words futuristic and innovative. Tonneau is a word for a barrel type shape and describes the shape of the most recognizable Mille's. These extremely valuable timepieces can be made from anything including gold, carbon and even sapphire or emerald. The creativity and innovation that drive the innovative designs of Richard Mille are unapparelled and that is represented in the prices of these works of art.
Popular models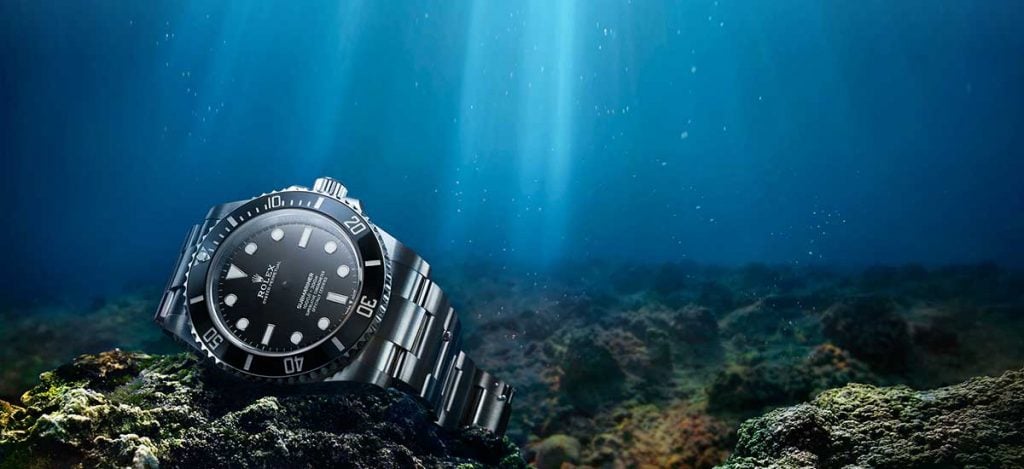 Always an interesting topic of discussion among friends is what is currently in what's the current trend in popularity. Here will highlight a choice of the current and popular models of Rolex and Richard Mille on the market today. We will start by discussing a Rolex that remains synonymous with the likes of yachting and diving alike.
The Rolex Submariner remains at the top of a lot of collector's lists. Considering the rarity and overall build quality its not surprising that I personally witnessed a 1-2 year waitlist for this watch and its no wonder it remains hot on the market.
Richard Mille Pharrell Williams Collaboration
Richard Mille has become a household name and wildly popular for many reasons, build quality, innovation, and of rarity drive prices of these timepieces on the open market through the roof. One Mille in particular ide like to highlight for numerous reasons is the 52-05. Known formally as the RM 52-05 manual tourbillion Pharrell Williams.
This collaboration with music and fashion mogul Pharrell Williams is truly out of this world featuring a wild view of earth from an astronaut on mars this timepiece remains at the top of both the most collectible and rarest watches in the world.
Resell Value 
Rolex and the resell markets
A question in everyone's mind when investing in a high-end timepiece is the resell value or the value in which the timepiece increases after original or factory purchase. Watches such as Rolex and Richard Mille are highly revered in the high end resell market and with good reason.
Rolex with its long revered history not only in timepieces but sponsoring some of the biggest sporting events and teams on the planet, for over 40 years Rolex has sponsored events such as Wimbledon and even a history that goes even further back in yachting.
Richard Mille loves the resell markets
Richard Mille and resell value go hand and hand. Since 1999 RM has made some of the most expensive unobtainable watches on the market today. Richard Mille is so expensive and tend to not only hold and retain but increase in resell value on the secondary or open market because of their innovative technology and extremely limited numbers of each model produced, due to this the timepieces thrive in the resell market.
Warranties
Rolex factory warranty
Something that should always be in the front of someone's mind when buying a high-end timepiece, especially from the factory is a warranty. Rolex is known for its five-year guarantee of the proper function of its timepieces.
This of course excludes normal wear and tear so of course always be aware of your surroundings when wearing your prized possessions, but at the same time don't be afraid to wear some wrist candy after all that's what they're made for and should be worn accordingly, in my opinion at least.
Richard Mille factory warranty
Richard Mille has a little more intricate warranty as they will cover all timepieces in unworn condition for 2 years, a secondary market used Richard Mille will most likely not be covered under warranty if sold as a used timepiece.
Just to reiterate, buyers should always check warranties from both the factory and secondary dealers before purchasing a high end timepiece just to properly protect your wallet and your investment.
Accuracy 
Rolex's overall timekeeping accuracy
Accuracy is something that is a staple of any high-end timepiece and is truly the sole purpose of a watch is precise timekeeping. Rolex watches are highly refined and extremely accurate, down to about 2 seconds either way per day as stated by a close friend of mine who deals in high-end timepieces.
According to the long-time timepiece dealer, collector his Rolex's only lose about 5-7 seconds a month, either way, sometimes even less. This statistic beats the average standard of about 10 seconds lost or gained per month per Rolex watch.
Richard Mille overall timekeeping accuracy
Richard Mille.com states that Richard Mille watches are accurate down to about 5-8 seconds per day. This is still extremely accurate considering they have a running standard of no more than a 30-second variation per month either way. This type of artisanship is why Richard Mille lives up to the hype. This proves that the extremely fashionable piece of wrist art does more than just amaze everyone not wearing it.
Bands
Rolex band options and origins
One of the first things I look at and like to test the feel of when trying out a new timepiece is the watch's band. It's interesting to think wristwatches weren't a thing until about 1868 when an already established Patek Philippe made the first wristwatch under the commission of a countess of Hungary. It wasn't until around the turn of the century when a newspaper ad in Germany depicted a pilot wearing a wristwatch which at the time was known as wristlet.
Soon after everything started to change in the watch world when "Wilsdorf & Davis, which ultimately adopted the trade name Rolex, began experimenting with wristwatches in 1905." (NYTimes.com, 2013) Then again in "1906 when the Hamilton company produced the first now flexible watch band." (nytimes.com, 2013)
Richard Mille band options and origins
When choosing a new timepiece the band that comes on the watch can be a make or break. It's important to know everything about your investment including different bands to personalize or sometimes raise the value. Richard Mille timepieces origins are deeply rooted in motorsports and sports in general.
This makes a proper rubber yet comfortable type material is a must. Richard Mille watch bands can range from simpler but pricey materials such as gold, titanium, and more complex materials such as sapphire, emerald, carbon composite, and carbon TPT.
Popular Features
Richard Mille features
To even begin to talk about the laundry list of features synonymous with Richard Mille you have to start with the materials used in construction that share lineage with both the racing and aviation heritage. For instance, silicone nitrate is almost completely exclusive in the watch world to Richard Mille as this material is primarily used in lightweight racecar parts.
Another intriguing material used seamlessly in the construction of Richard Mille's is gold infused with carbon and quartz. These materials make Richard Mille timepieces extremely lightweight except for gold of course and make them extremely durable and shock resistant across their whole range of timepieces.
Rolex's popular features
Rolex on the other hand has its own laundry list of timeless features. The materials used in crafting these works of art are nothing but the best, this can be proven by buying one of the Oyster steel masterpieces. This steel alloy that is specific to the brand is a quality standard other maker wish to achieve. Remaining on the topic of quality Rolex is known to take up to a year to make a watch meticulously retaining their own standard of excellence.
As large of a company as Rolex is they still take time to pressure test every single dive watch that leaves the factory to ensure the best product possible. These are only a few reasons Rolex's a great investment in any market and retain value so well.
Who makes better daily wear watches? Rolex or Richard Mille?
Richard Mille and daily wear
As mentioned in the above topics discussed Richard Mille Rolex use only the best and most valuable materials in the construction of their timepieces. This is only one of many things that should be taken into account when choosing a daily wear watch.
Richard Mille watches are incredibly lightweight and shock resistant making them resilient to a hit from just about anything and light enough that you may forget you're even wearing it with some units weighing less than 30 grams. Deeply seeded in sports and celebrities alike Richard Mille is quoted as saying "If our athletes and ambassadors don't truly love wearing our watches every day, then the collaboration loses its true value."
Rolex and daily wear
Let's shift gears to a daily worn icon of celebrities and world elites like Rolex is known for being a tool watch. This essentially means that it is made to stand up to normal use and everyday wear and tear which makes it that much more bang for your buck.
With a little care and some maintenance from time to time, your Rolex will well outlive your everyday use and probably even the next person to wear it every day. This company is devoted to style, utilitarianism, and artisanship making them a fine choice for an everyday timepiece both to make a statement and keep extremely accurate time.
Brand Values
Rolex's brand value
When you think of timepieces, there aren't many that come to mind quicker than Rolex or Richard Mille. Some like Richard Mille have come to a long way value-wise in a short time. Rolex on the other hand has been a huge contender in a worldwide watch game for over 100 years.
Founded on the idea of precise timekeeping during a time when most watches weren't very precise even in the early 1900s. Rolex as a company nowadays is worth roughly 8.5 billion dollars. It's amazing to think that a dream of precise timekeeping could flourish into one of the most widely recognizable brands on earth.
Richard Mille brand value
Richard Mille founded in 1999 rose rapidly in popularity taking the world by storm with its first timepiece costing approximately 135000 USD. Forever making the company synonymous with elites and the super-wealthy.
The company works under its ownership company which is Montres Nalgene. Today Richard Mille is the flagship brand of this company and worth billions in its own regard and will continue to prosper with the innovation they were founded on.
Why are Richard Mille and Rolex so expensive?
Rolex investing 
When opening a conversation about watches one of the focal points is always watch pricing both factory and grey open market pricing. Two of the biggest players in the expensive game of high-end timepiece manufacturing Richard Mille and Rolex are not usually priced for the lighthearted or light funded for that matter.
Let's breakdown some reasons Rolex's cost brings now and will continue to bring into the future. First off Rolex has amassed a base of consumers and support but doesn't meet the supply need for their watches. What this means is they have cornered the supply and demand aspect of their business model by fixing their new timepiece supply thus generating more and more demand, it's genius really.
A more buyer-friendly reason for their great demand is the fact that a Rolex is more than a timepiece it's a lifestyle more important economically a Rolex is a great investment and can pretty much guarantee an increase in resale price the longer you keep it and keep it maintained.
Richard Mille investing
Richard Mille and wealth go hand and hand, but most don't understand innovation and artisanship. From the inside to the outside Richard Mille's are built with the highest grade materials only. The movement inside a Richard Mille looks futuristic and seems to be crafted in the future.
Made of usually about 90% grade 5 titanium 6% aluminum and about 4% vanadium these futuristic materials had not been seen in watchmaking previous to Richard Mille's designs. Along with high-grade materials comes lots of labor and hand-working hours of watchmaking. These are the factors that contribute to the overall scarcity of Richard Mille timepieces as a whole.
Richard Mille produces roughly 5000 watches a year which may seem like a lot they gain a ton of value because of very limited models most exclusive models are limited to 500 or fewer pieces with their rarest collection consisting of 1 of 1's and extremely low number timepieces for only the best standing and wealthiest clients.
Pros and cons
Invest like a pro so you don't get conned!
Pros and cons are a serious topic and should be weighed when investing in any type of luxury item. For me personally, when it comes to investing in timepieces it all comes down to your current means. I and every other so-called watch enthusiast would have an extensive collection if the proper means were available or presented themselves. This being said it begs the question of whether larger cost equates to a pro or con.
Is cost a pro when investing in timepieces?
In the high end timepiece world, its usually a pro. This thinking follows the theory of the more something costs you the more it will cost to the next guy or just generally in the future if kept in pristine condition.
Counterfeits and fakes 
On the flip side, an obvious con to all of this is counterfeits and fakes which are prevalent around the world. These fakes can be extremely well made but aren't up to the standards of such elites as Rolex or Richard Mille for example.
Being waitlisted
Another con for high-end timepiece buying is long waiting lists at the authorized dealers of Rolex's or Richard Mille's. A lot of times it seems once put on these waiting lists if you ever get the chance to own one of these pieces of functional artwork you may not even get a choice in the matter of what model you are allowed to buy at that time based on availability to you personally not what's fully in stock. This can make it even more challenging to break into the world of high end watch collecting.
Frequently asked questions
When making an investment, especially in the timepiece world make sure to ask as many questions as possible because if your product of interest and dealer or legit they will have no problem answering your questions. The buying side of timepiece collecting can be confusing and challenging while changing day to day.
Let's go over a few frequently asked questions that everyone should ask when investing in a high end timepiece.
1. What is the movement inside the watch and how many gems does it use in the movement?
The answer to this question can right away distinguish a good or bad investment. Don't be afraid to straight up ask the opinion of your own expert on the investment quality of a timepiece.
2. How do I know if my dealer is reputable and if my timepiece is real?

Real dealers that are reputable and associated with the watchmakers will be certified and will not be afraid to show you such certification. One easy way to certify an authentic watch is to identify a paper trail of purchase and connect the dots hopefully back to the factory of origin.

You may even be able to identify a serial number or marking and contact the company to confirm or deny if it's authentic. You may need to send the timepiece to the factory to be authenticated.
3. How does this timepiece stay functioning?
It is important to do your homework on things about the timepiece you want to invest in. Always ask the dealer if the timepiece in question needs batteries, has an automatic power source or it may even be a manual wind.
4. How often do I get my timepiece serviced?
It is very important to have your timepiece serviced on the dates given by the authorized dealer. This servicing will significantly increase the life and overall timekeeping ability of any timepiece.
About Exquisite Timepieces
Established in 1998, Exquisite Timepieces is your one-stop shop for all things luxury watches! We are an authorized dealer for 60+ luxury watch brands including Omega, Hublot, Seiko, & Longines! We are proud to showcase one of the world's largest pre-owned watch collections, including renowned brands like Rolex and Patek Philippe. Check out our brand new watch arrivals here and popular pre-owned listings here.