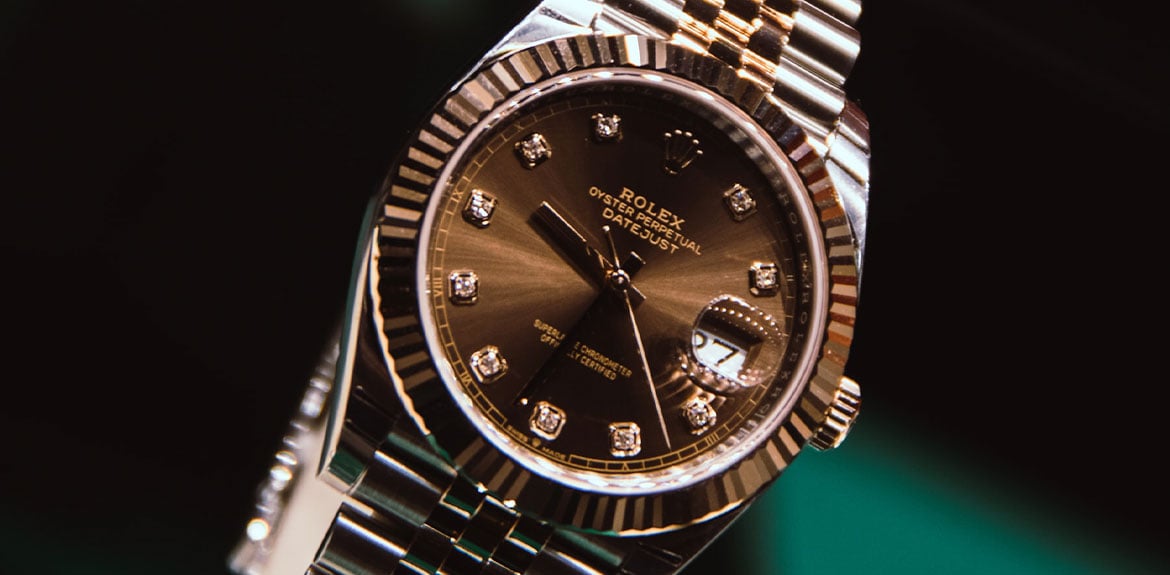 Do Rolex Watches Hold Their Value? (READ This Before You Buy)
Rolex has built a reputation of being one of the most reliable watch brands to invest in. From their inception in 1905, Rolex has consistently crafted high quality timepieces for all occasions. We've seen the Rolex crown on the wrist of many influential leaders throughout history from famous athletes like Tiger Woods and Roger Federer to various US Presidents who influenced the coining of the Day-Date's nickname, the "President."
We can all agree that Rolex has done an outstanding job at building and maintaining such a highly revered presence in the watch market, which in turn has made them a great brand to invest in.
Do Rolexes Appreciate in Value as They Age?
In general, Rolexes are great investment pieces but that doesn't mean yours will automatically increase in value as soon as you unbox it. The strongest indicator of value with a Rolex is rarity. Throughout the rich history of Rolex, there have been many references that have experienced major appreciation due to their limited number or elusiveness in the market.
A great example of this would be the rising popularity of vintage Submariners. We have seen a noticeable increase in desire for various vintage Submariner references as they become harder to find in better conditions. The principle of scarcity increases the value of certain Rolexes. Some of these references sell in the gray market online or through dealers for 3x their retail value and some of them make it to the auction block of Sothebys or Phillips and sell for millions of dollars.
Today, modern Rolexes are in just as high demand. The demand is so high that Rolex has had to create waitlists for brand new Rolex models. Those on the waitlist may have to wait a couple of years before receiving a brand new watch. Because of this, the preowned Rolex market is booming. Many sought after models are circulating the market and trading at amounts a lot higher than their retail price.
Whether you acquire a vintage Rolex or opt for a modern timepiece, what matters is the quality of the watch, inside and out. Rolexes that achieve investment status are those that are serviced regularly and kept in good condition. These two factors will improve the longevity of your watch and quite possibly increase the value as well.
Top 5 Rolexes That Hold Their Value
This Daytona made its way to fame on the wrist of Paul Newman the actor, director, and race car driver. Whether he was shooting for a movie or racing around the track, the Daytona he wore on his wrist gained a lot of attention. Over time collectors and enthusiasts of Rolex sport models have given this watch more attention, making it become more sought after.
There are only about 2,000-3,000 of these vintage models from the 1960's-1970's circulating the world and a couple of them have made it to auction selling for millions of dollars. Paul Newman's actual Daytona (Ref. 6239) sold at Phillips Auction house for $17.8 million in 2017 and earned the title of the most expensive watch ever sold.
The Daytona gained a ton of popularity from Paul Newman and Rolex decided to run with it. Created in honor of one of America's racing capitals, the Daytona is a prime example of the unparalleled performance, design, and luxury that Rolex offers with their sport models. The Cosmograph Daytona has been produced with a wide variety of dials, case materials, and colors, making each of them exciting watches to collect and invest in.
More accessible than the Paul Newman Daytona, there are many Cosmopgraphs circulating the market. Although there are plenty of these Daytonas in the market, they are in high demand and are still trading between 2 and 3 times retail value. The Cosmograph Daytona is a great Rolex to invest in
Milgauss
The Milgauss is somewhat of an elusive Rolex. Launched in 1956, this watch was built with the scientist in mind. The Milgauss has a really strong resistance to magnetic fields, made for someone who may be working in a lab or in the field around areas of high magnetism. Although this was an incredible feat of innovation for Rolex, the main attraction to this watch is the orange lightning bolt seconds hand.
The Milgauss was discontinued in 1988 and wasn't seen for almost 20 years. In 2007 Rolex picked up production on the new and improved Milgauss. This one features the same orange lightning bolt but now also features a green tinted sapphire crystal which helps legibility. With the large gap in production, the pre 2007 models are becoming more rare and coveted amongst the many new models hitting the market.
One of the most popular models from Rolex, the GMT Master II is a fantastic example of a watch that holds value. Originally made for pilots and travelers, the GMT featured a separate hand on the dial to display another time zone. Those traveling across time zones would be able to simultaneously track the time of where they're coming from and where they're going.
This watch became an instant classic. The most noticeable characteristic of the GMT is the multicolored 24 hour bezel. The terms "Pepsi", "Coke", and "Batman" became nicknames for these models based on the two colors on the GMT bezel. Vintage models that have a "patina" or faded dial have become highly sought after due to their rare condition.
Vintage GMT's are in high demand but the modern GMT's are also a hot commodity on today's market. A combination of updated designs and even a "left handed" model with the crown on the left side of the watch, keeps the GMT high on the list of Rolexes worth investing in.
Usually poised as Rolexes entry level watch, the Oyster Perpetual has always been slightly overlooked. The simple design has proven to be a Rolex classic but had never garnered much attention compared to the popular Submariners and Datejusts. 2020 was a monumental year for the Oyster Perpetual as Rolex released new models that immediately hit the spotlight.
Rolex introduced a new movement and larger case size with the new OP's but the crowd pleaser was the variety of dial colors that were released. Oyster Perpetuals are now available in vibrant colors like teal, light pink, yellow, and green. These new models are now trading well over retail price.
Do Submariners Hold Their Value?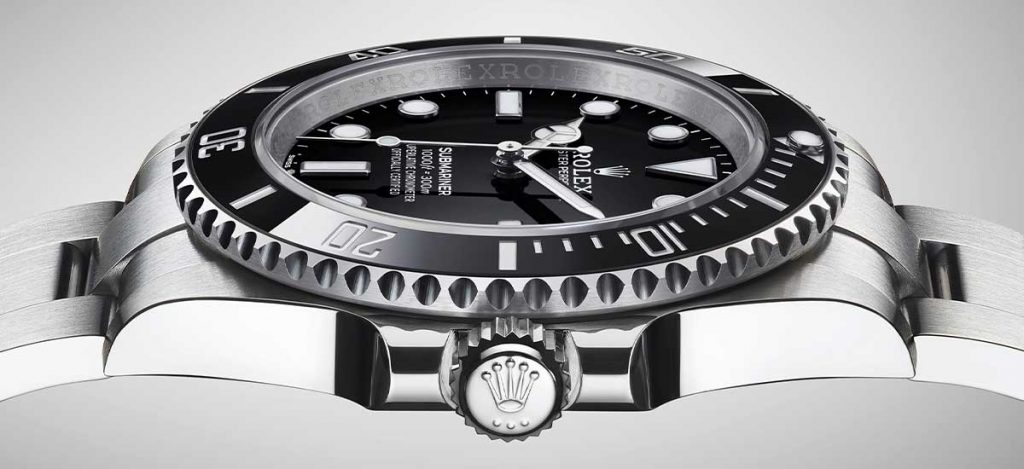 Within the variety of sport models Rolex offers, there are a couple that have been known to steadily hold or increase their value over time. The Submariner is one of Rolexes most iconic watches and has been placed on a pedestal of inspiration with many other watch brands riffing off the unmistakable dive watch design. Its durability, water resistance, in-house movement, and impeccable design make it a fantastic tool watch worth investing in.
The Submariner was first introduced in 1953 as a dive watch water resistant to 100 meters. The rotating 60-minute bezel is to aid divers in timing their dives. With plenty of lume throughout the dial, these watches were made to be highly legible. Over time, enthusiasts have started cult followings over specific models. Two green submariners known as the "Hulk" and "Kermit" are popular models that have become increasingly hard to find.
Aside from their sleek colorways, they're also both discontinued making them even more rare. Vintage Submariner enthusiasts love to compare the details from reference to reference in order to identify the most rare references. The critical details on these vintage Rolexes ranged from the font, size of logo, and colors used for the words on the dial.
In 1959 and 2020 Rolex increased the case size of the Submariner. In 1969 the first gold Sub was introduced and in 1984 the first two-tone was launched. As collectors began to pay attention to the little changes from reference to reference, the excitement began. All of these factors can come into play and dramatically increase the value of the watch.
Submariners are great watches and have a lot of potential in today's market. Historically they have done a fantastic job at holding their value over time and in many cases becoming more valuable. Submariners can be great opportunities for investment and a chance to be a part of Rolex history.
Do Datejusts Hold Their Value?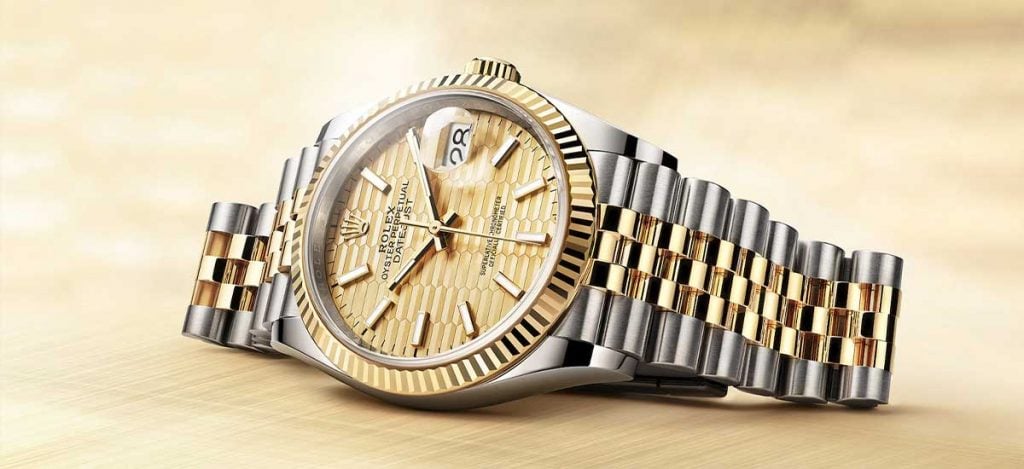 The Datejust is one of Rolexes most timeless models. First developed in 1945 this watch was featured for Rolexes' 40th anniversary. It grew in popularity because of its Oyster case which was a waterproof design first introduced in 1926. The Datejust, a 36mm sized watch made it versatile for both men and women. It wasn't until 2009 Rolex introduced a 41mm Datejust for those who wanted the same design in a larger case.
With each new release from Rolex, the Datejust continues to evolve and modernize both aesthetically and mechanically. Modern Datejusts also come with a COSC-certified chronometer movement that has 50 hours of power reserve. The Datejust 36 is also a highly customizable watch. There are plenty of options for different bracelets, dial colors, bezels, and metals to choose from.
If you're looking at your Datejust as an investment piece it will be important to consider the quality and originality of your watch before making any aftermarket customizations. When it comes to the preowned or vintage markets, a custom Rolex does not guarantee an increase in value as much as originality might. The value of a Datejust can also range based on the materials used, the reference number, and age.
In today's market, the value of a Datejust can vary from under to over retail price depending on the factors above. Unlike a vintage Sub or rare GMT, this watch most likely won't see any drastic price changes in the near future but that doesn't exclude the opportunity for it to gain value over time.
Although a Datejust may not seem like the most sure fire investment piece compared to other Rolex models, they have still followed the same trajectory of Rolex pricing over the last 100 years and have incrementally increased in value.
Best Rolex to Buy for Investment
When it comes to investing in Rolex, the stainless steel sports models are a no brainer. They are known for holding their value very well and on many occasions, increasing in value tremendously. The GMT Master II, Cosmograph Daytona, and Submariner are splendid options for investment. The models that come in a variety of colors tend to have potential to gain value depending on how the market shifts.
As Rolex continues to gain popularity around the world it has become easier for various models to gain a cult following and quickly become rare. The Submariner "Hulk" and GMT "Batman" are examples of watches that have gained a cult following and are now worth a lot more than they were just a couple years ago.
The GMT Master II is another solid option for a Rolex investment piece. The GMT has been in demand since its inception and will most likely remain a sought after design as long as they are being made. The ability to display multiple time zones simultaneously makes it a valuable tool for those who travel or work internationally.
The GMT is also equipped with a Rolex in house movement, ensuring precision and durability backed by Rolex. Although created to be a tool watch for pilots, the uniquely bold design has attracted many enthusiasts outside of the aviation community. Lovers of design appreciate the bi-colored bezels that pop with color and the high contrast dials that draw the eye inwards. The GMT has since shifted to more of a statement watch, adorning the wrist ofs sartorialists and rakish enthusiasts.
The Day Date is another Rolex well worth investing in. The Day Date was designed with luxury and status in mind. It was the first waterproof, self-winding watch to display a date and day window, a window spelling out the day of the week near the top of the dial. This new layout became a favorite to many and instantly became a coveted watch.
Rolex refers to the Day Date as "the ultimate status watch." They are made with 18k gold or platinum which is usually reflected strongly in the retail price but also promises for great resale value as well. The timeless design of the Day Date will allow you to wear it for years on end without having concern about depreciating value.
A Rolex we haven't mentioned in this article yet but shouldn't go unrecognized is the Explorer II. The Explorer II is known for the cyclops above the date window, a 24 hour bezel, and 100 meter water resistance. Built with Rolexes most expensive and rugged stainless steel and featuring a bright lume on the indices, the Explorer II is truly built to be put to the test.
The new "Polar Dial" Explorers feature a large orange GMT hand standing out amongst the crisp black or white dial adding both an intriguing aesthetic and multiple timezone tracking capabilities. The Explorer, hence the name, was built for the modern adventurer who might find themselves in challenging or extreme conditions. Today the Explorer holds its value at a consistent rate. Don't expect the value of your watch to randomly spike but instead slowly appreciate over time just as Rolexes do.
The watches listed above cover some of Rolexes most sought after models in today's market. Rolex has many other models like the Sea-Dweller, Yacht-Master, and Air-King that all have their own value props as great investment pieces. As we discussed earlier, the value of your Rolex will always depend on a combination of the condition, features, and materials but also the market and what Rolex enthusiasts are demanding at the moment.
It seems there will always be the Rolex "classics" which we as collectors and enthusiasts can rely on when navigating the market and collecting Rolexes of our own but we also have no way of telling which models will have their moment in the future. As we've seen in the last few years, models like the Submariner "Hulk", GMT "Batman", or Oyster Perpetual "Turquoise" dial, have all dramatically increased in value due to market demand.
When investing in a Rolex it is highly important to learn about the history of the Rolex catalog and what models will be wise investment pieces. By understanding the brand's history and catalog of models you'll be able to make a better decision around which model will be best for you.
We encourage you to empower yourself and do your own research into Rolex based on your values, taste, and priorities. The history of Rolex is rich and has many facets that will undoubtedly capture the attention of any budding enthusiast.
Do Rolexes Ever Depreciate?
Rolex has built such a strong brand and reputation in the market that it's rare for a Rolex to drastically decrease in value over time. If your Rolex is kept in great condition over the course of time it's on your wrist, it will most likely maintain its value fairly well and sometimes noticeably increase in value. Your Datejust might dip slightly below retail value overtime or you might see your GMT increase in value as ages, it will always depend on the model and condition of your watch.
In the vintage Rolex market, a well kept and rare Submariner or GMT reference is worth a tremendous amount compared to how much it was sold for at retail price. A worn in unserviced Datejust might not be as desired as a pristine vintage model from the same year in great condition. There are no guarantees on which Rolex will give you the highest ROI but we can guarantee that you won't regret taking care of your watch to ensure the longevity and durability the Rolex is known for.