Seiko vs Bulova: Brand Comparison
If you want to learn about two excellent luxury watch brands, Seiko and Bulova, you are just a few steps away from getting all the information you need. Both brands in the Seiko vs Bulova match up are well known for their classy and sleek watches. If you are confused about which brand to purchase from, this article's information will be helpful. Seiko and Bulova have spent almost 140 years making quality timepieces. We will start with a historical overview of each company.
Seiko vs Bulova: History
Seiko and Bulova both started in the nineteenth century. Their historical perspective is the testament of their quality products. These brands have made several masterpieces since they were founded.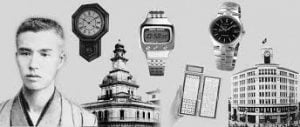 Seiko's Brief Historical Overview
Seiko started with a jewelry shop in 1881, founded by a young Japanese man, Kintaro Hattori. He was the son of a trader established in Tokyo, and he established this shop in central Tokyo at the age of 22. After a decade, Seiko decided to make clocks. Their first clock was called Seikosha.

Seiko's first watch came into the market in 1924. In 1969, Seiko produced the Astron

, the world's first quartz watch. Its price was equal to a small size car at that time.
Brief History of Bulova's Emergence
Joseph Bulova

started J. Bulova Company in 1875. This company started mass-producing timepieces in 1919.

In 1923, they changed the company name to Bulova Watch Company. The space race, in collaboration with the US government in the '60s and '70s, uplifted the company image. They made space travel time passes alongside NASA.

Buzz Aldrin

,

an American astronaut, used the Bulova Accutron timer in space.

Its lunar surface journey was accomplished when

David R. Scott

wore it during the

Apollo 15

mission in 1971.

In 2008, Bulova launched the

Bulova Precisionist

and claimed it as the most accurate quartz watch in the world.

In 2016, Bulova revealed the first CURV chronograph wristwatch. Now Bulova is owned by Citizen Watch Co.
Seiko's Salient Features and Benefits
Water-Resistant
The most liked feature of the Seiko watches is their water resistance, which allows you to dive and swim while wearing a Seiko watch. The depth of water resistance for Seiko watches varies from product to product.
Stainless Steel Fitting
Seiko uses stainless steel material in most of their products. This material is lightweight, outclass in quality, and matchless in durability.
Power Reserve
The well-appreciated feature of the Seiko watches is the massive power reserve. Seiko watches can work for 40 hours below the waterline because of their excellent power reserve.
Date and Time
Seiko watches have date and time features, making them perfect for watch enthusiasts with busy schedules.
Markers and LumiBrite Hands
The marker feature provides excellent readability even in darkness because of the glowing dial. It also has a broad daylight visibility solution.
Hardlex Crystal
Hardlex crystal makes the watch more durable and assures scratch resistance, which depends on the quality and quantity of sapphire crystal used in the watch's manufacture. This feature is also cost-effective.
Automatic Watches
Seiko watches are automatic, which means they do not require batteries. The watches can charge the power with the movement of your arm.
Quartz Movement
The durable Japanese quartz movement mechanism is used in Seiko watch manufacturing. This assures you of your timepiece's accuracy. It also follows the Japanese automatic 21-jewel movement in production. Because of these features, Seiko's products are precise and reliable.
Popular Models
Bulova's Salient Features and Benefits
Water-Resistant
Bulova's watches are also water-resistant up to 200 m depth.
Sapphire Crystal
Bulova's watches use non-reflective sapphire crystal instead of Hardlex crystal. Sapphire is considered more scratch-resistant than Hardlex crystal.
High-Performance Quartz
Bulova makes high-quality quartz watches like Seiko. They also claim that they have the world's most accurate watches.
Lumibrite Hands/Markers
Bulova watches do possess the LumiBrite hands and markers feature. You can easily see the time in both darkness and daylight.
Power Backup
Bulova's watches also have a good power backup of around 50 hours.
In-House Calendar
You don't need to reset the time and date in Bulova watches because their in-house calendar keeps everything up to date.
Popular Models
Bulova's Sea King watch contains all the necessary underwater features. It has a luminous dial, and it comes with a strap extension, which is adjustable with diving suits.

The Computron LED digital watch is also popular. It follows the blueprint of the 1970's Computron digital watch. It has an energy-efficient bright LED display, and it comes in silver, black, and gold variations. This watch has dual time zone capability with two years of battery life.

Some other popular models are

Chronograph C, Classic, Crystal, CURV, Frank Lloyd Wright, Futuro, GRAMMY, Harley Davidson, Lunar Pilot, Marine Star, Oceanographer, and Precisionist.
Seiko vs Bulova: Comparative Overview
Seiko is a traditional timepiece brand. Customers' feedback about Seiko watches often mentions their precision and quality. Seiko has also done a lot in mechanical movements, and Seiko is the only watch company in the world with a merger of mechanical and quartz technologies. On the other hand, Bulova does versatile experiments in the design of their watches. 
The choice between these two watch brands can depend on taste. Seiko provides traditional, stylish, functional, and innovative timepieces that all come from its revolutionary mindset. Bulova has unique and loud designs, and the brand stands out for its style and accuracy. However, Seiko's sleek and classy design earns more respect than any other in the competitive market. After looking at all the pros and cons, we can say that in the Seiko vs Bulova debate, Seiko is the winner with its outstanding experience and traditional touch.