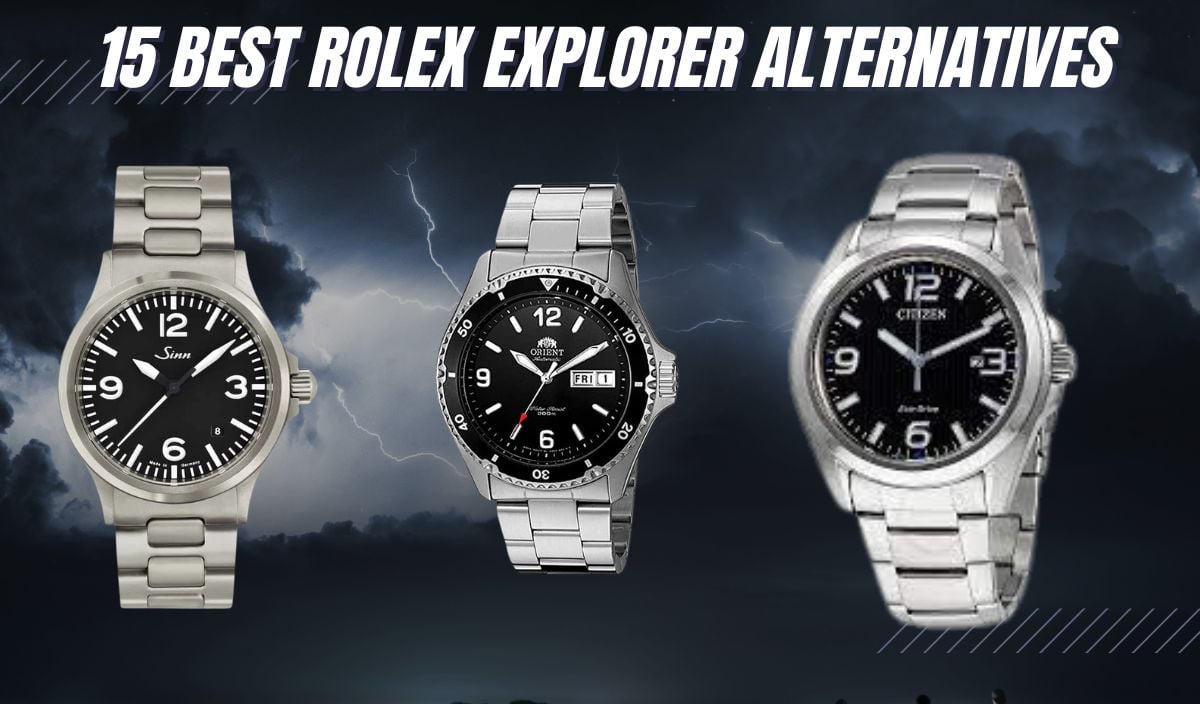 15 BEST Rolex Explorer Alternatives in 2023 (For All Budgets!)
Few watches have more mystique surrounding them than the Rolex Explorer. A predecessor to the Explorer, a modified Oyster Perpetual with luminescent Arabic numerals, was actually on Sir Edmund Hillary's when he became the first person to summit Mt. Everest. How's that for a legend?
Since its official launch in 1953, the Explorer has been worn by all types of watch lovers. It's been a spelunking tool for adventurers, and it was the favorite watch of James Bond Author Ian Fleming. Some even suggest, based on a few sentences in one of Fleming's books, that the Explorer was the original watch worn by the literary version of Bond himself.
Despite the Explorer's adventurous roots, it's rightly considered one of the most versatile models in the Rolex catalog. While it definitely has those steel sports chops that so many love about Rolex, it can blend in just as well as a dress watch under your cuff.
The Explorer is a classically styled, robust, and versatile watch. That's exactly why it's so sought after. That's also why it can be so difficult to get one. With waiting lists that can last for years at Rolex dealers, and the secondary market prices rising fast, you may want to consider a nice alternative to the Explorer.
About the Rolex Explorer
The Rolex Explorer has a rich and fascinating history that spans back to the early days of mountaineering expeditions. In the 1950s, Rolex collaborated with several mountaineers to create a timepiece that could withstand the harsh conditions of high-altitude climbing. The result was a watch that quickly became a favorite of adventurers and explorers around the world.
As mentioned above, the first Rolex Explorer was released in 1953, and it was an instant success among mountain climbers and explorers. It featured a sturdy Oyster case, a self-winding movement, and luminous hands and hour markers for easy readability in low-light conditions. The watch was also water-resistant, making it suitable for wet and snowy environments.
Rolex Explorer Fun Facts
One of the reasons that the Rolex Explorer has such a big following is its illustrious list of owners. Among them, aside from Sir Edmund Hillary, is Ian Fleming, author of the James Bond novel series. What's more, many claim that the first Rolex that Fleming attributed to Bond in a novel was an "Oyster Perpetual with large luminous numerals". At the time, the only Rolex model that fit that description was the famed Explorer reference 1016, which Fleming himself had on the wrist.
What to Look For in a Rolex Explorer Alternative
If you're looking for a watch with a similar style and quality to the Explorer without the hefty price tag, read on. Here are some things to consider when searching for an alternative to the Rolex Explorer.
For starters, consider the movement. The Rolex Explorer uses an in-house automatic movement, which is renowned for its precision and reliability. Look for watches with a similar quality movement from reputable manufacturers like Seiko or ETA.
Secondly, examine the materials used in the watch. The Rolex Explorer uses high-quality stainless steel for its case and bracelet, with scratch-resistant sapphire crystal protecting the dial. Look for alternatives with similar materials and craftsmanship, such as titanium or ceramic cases and sapphire crystal glass.
Thirdly, consider the design of the watch. The Rolex Explorer has a simple yet elegant design with a black dial and minimalistic hour markers. Look for watches with a similar design aesthetic and unique features that set them apart from other watches on the market.
Finally, consider the brand reputation and customer service. Look for brands with a history of producing quality watches and offering excellent customer service. Read reviews and ask for recommendations from fellow watch enthusiasts. We think the following list checks all of those boxes and more.
The Best Rolex Explorer Alternatives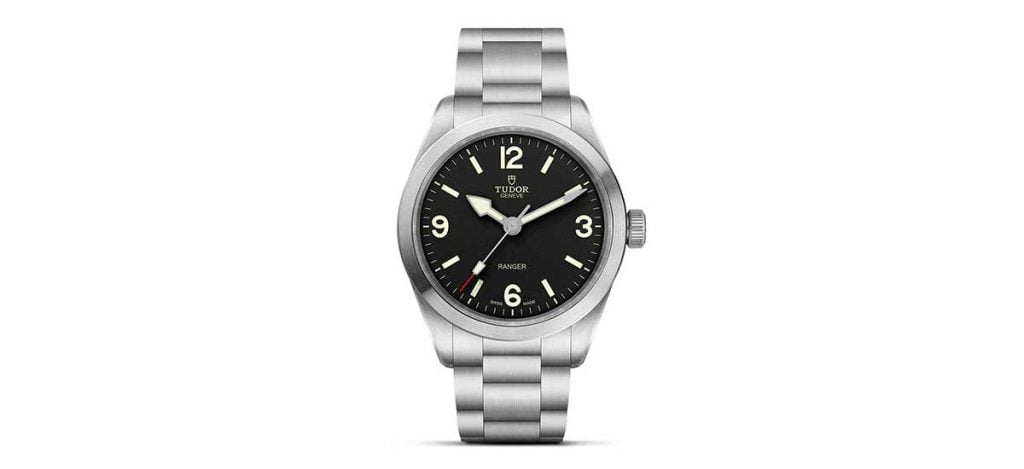 Tudor has quite the back catalog from which to choose. The Tudor Ranger is one of the most obvious examples of this competitive advantage. Taking obvious design cues from the famed Rolex Explorer reference 1016, the Tudor Ranger is quite the rugged steel piece in its own right.
With classic lumed 3 6, 9, and 12 Arabic indices, a signed screw-down crown offering 100 meters of water resistance, and a near-perfect 39mm diameter, the Ranger couldn't possibly be a better Rolex Explorer alternative than it already is. What's more, available on either a steel oyster style bracelet, a hybrid rubber and leather strap, or a classic nato strap, the watch works with just about any style.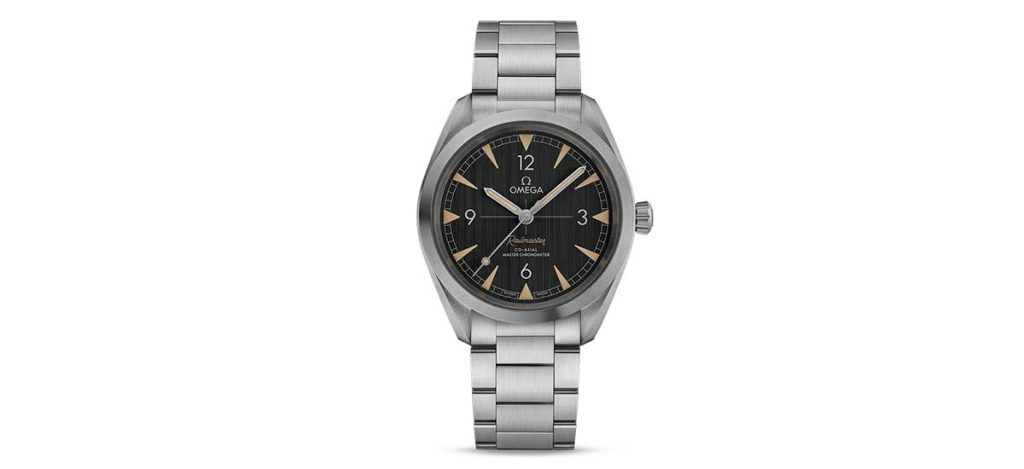 The original 1957 Railmaster was developed for use by rail workers, scientists, and anyone else who worked near strong magnetic or electrical fields. It was designed to withstand up to 1,000 gauss without losing any time.
Today, most luxury watches are designed with this type of magnetic resistance in mind. But that doesn't make the Railmaster any less special. It has a beautiful classic dial design, harkening back to some of the first Seamasters.
Furthermore, it has a comfortable case size of 40mm, an impressive water resistance of 150 meters, and a classic Omega steel bracelet. It also has beautifully executed Arabic 3, 6, 9, and 12 indices. You couldn't ask for much more in a classically beautiful steel sports watch from a name that commands respect.
IWC has always been known for its amazing pilot watches. Gorgeous references like this Spitfire are exactly why that reputation continues to this day. The easy-to-read dial is the first thing you may notice, but there's so much more to this watch just beneath the surface.
IWC's in-house caliber 32110 movement offers a beautifully finished 21-jewel mechanical work of art that produces an incredible 72 hours of power reserve. The 39mm size, convex anti-reflective sapphire crystal, and convenient date window make this one of the best everyday watches available for the price. It's hard to go wrong with any watch from IWC; this one is a real looker.
Bell & Ross is a greatly underappreciated watch, which also makes them a great deal. This model is a great alternative to the Rolex Explorer, especially for those who want a slightly larger watch. At 41mm, it's great for almost any sized wrist but works especially great for those who might find the Explorer a bit too diminutive at 36 or 39mm. It also has the added benefit of a rotating timing bezel, which is something you won't find on the Explorer.
With Super-LumiNova-coated Arabic numerals, 100 meters of water resistance, and a gorgeous black calfskin strap, you won't be left out with this beauty on your wrist. It also has a scratch-resistant sapphire crystal, so don't be afraid to take this one hiking, swimming, or anywhere else you may roam.
Much is made of the iconic Black Bay 58, but the Black Bay 36 is no slouch. As the name would suggest, it has a classic size of 36mm, making it the same size as the original Rolex Explorer 1016. However, the Black Bay 36 also boasts a scratch-resistant sapphire crystal, a signed screw-down crown offering 150 meters of water resistance, and 38 hours of power reserve.
With a movement based on the bulletproof ETA 2824-2, this watch is just as good for daily wear as it is for international espionage. Giving it an extra boost is the fact that it shares a strong link with Rolex in both heritage and market cache.
The Aqua Terra is perhaps the most versatile watch in Omega's entire catalog. While it retains the classic Seamaster DNA with dagger indices and 150 meters of water resistance, it gives off a more refined look that blends in at a cocktail party better than a clunky diver.
It has an AR-coated sapphire crystal, a gorgeous display caseback, and Omega's patented coaxial escapement, making it a high-tech stunner. The "just right" 38mm case size, coupled with the textured striped dial, make this one of the coolest watches on the market. Add the convenient date function and 55-hour power reserve, and the Seamaster Aqua Terra beats all comers.
If you're looking for the perfect alternative to the 39mm Rolex Explorer, look no further. Longines have created a great option with many of the same characteristics as the Rolex, but with a little bit of its own personality.
Large Arabic numerals at 12 and 6 and a date window at 3 o'clock give this watch a balanced and legible look. It also has an impressive water resistance of 300 meters, a screw-down crown with ample crown guards, and a hefty power reserve of 64 hours. The diminutive 39mm size makes for a great dress or sports watch on the go.
Oris is one of those watch brands that seems to be underrated by many watch collectors, but that allows for some great deals. The Oris Classic Date is a beautiful dress-style watch that also works great with a casual outfit. This silver dial beauty includes Arabic 3, 9, and 12 indices and a great size of 42mm.
The jubilee-style bracelet is flashy yet classy, and the display caseback allows you to view the gorgeous automatic movement under the sapphire crystal. This watch is pure class. While it might look a little dressier than some other options on this list, it still gives off those Explorer feels.
Sinn makes some great utilitarian tool watches at reasonable prices. The 556a is no exception. It has solid stainless steel construction, lumed 3, 6, 9, and 12 Arabic indices, and a supple leather strap. Few watches carry so many of the characteristics of the Rolex Explorer but with so much of its own personality.
The scratch-resistant sapphire crystal and 200 meters of water resistance make this a really rugged watch with classic styling. This one seems just as comfortable in the water as it does at 10,000 feet.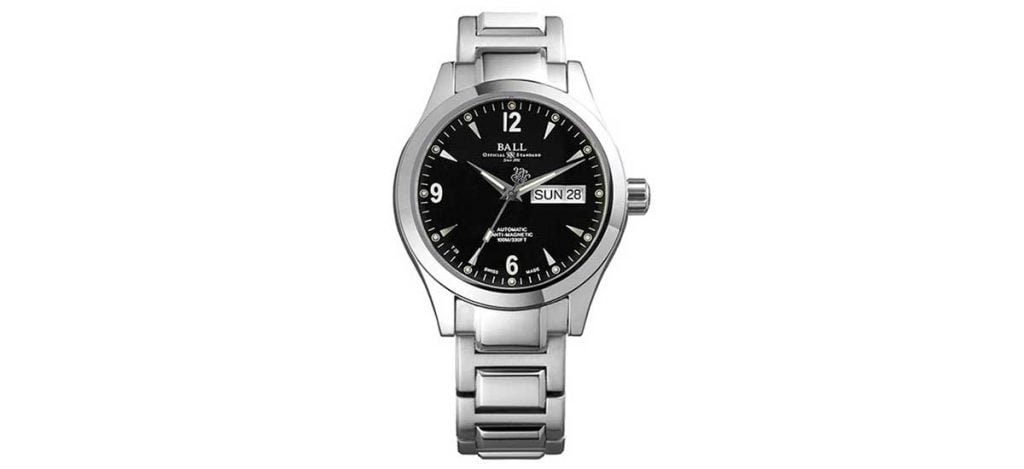 Ball is a brand inextricably linked to the history of railroad and railroad timing. That's why this model is called the Engineer II. It has great looks, including a mix of dagger indices, Arabic numerals, and a day date function. It also has a water resistance of 100 meters and a diameter of 40mm, making it a great everyday watch.
Similar to the Omega Railmaster, also on this list, the Engineer II Ohio takes some of the best features of a dive watch. It seamlessly adds them to a classic railroad timing watch to offer the perfect hybrid option.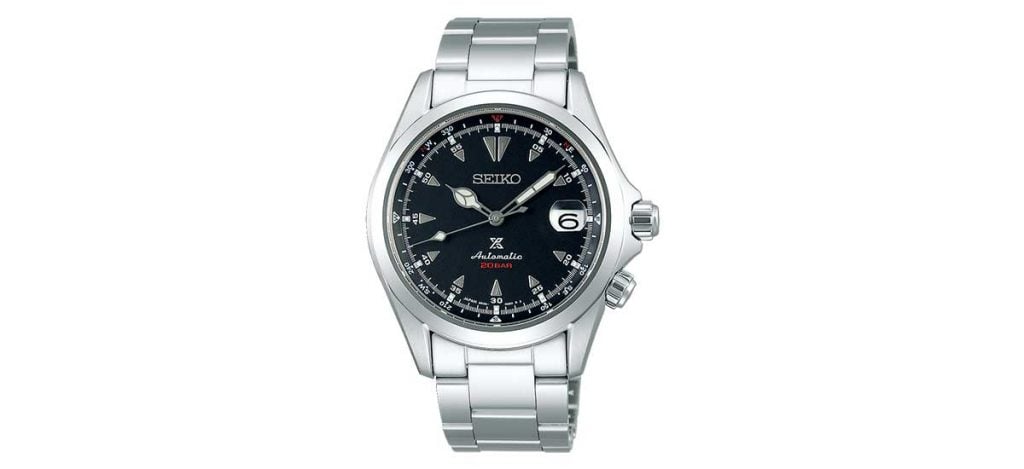 The Seiko Alpinist is a highly respected model by not just Seiko aficionados but also the watch greater watch-collecting world. With its gorgeous handset and classic design, it's definitely a great option for exploring any environment. While it's available in multiple colorways, this black dial model gives vintage vibes with a cool and modern twist.
While it's a great-looking watch, this Alpinist model has some serious outdoor street cred. It's got a screw-down crown with 200 meters of water resistance and a sapphire crystal. It also has a mineral crystal caseback allowing you to see the solid Seiko automatic movement, which boasts an impressive power reserve of 70 hours. The watch has a perfect size of 39.5mm, making it big enough for legibility, but it still offers the compact comfort of a good field watch.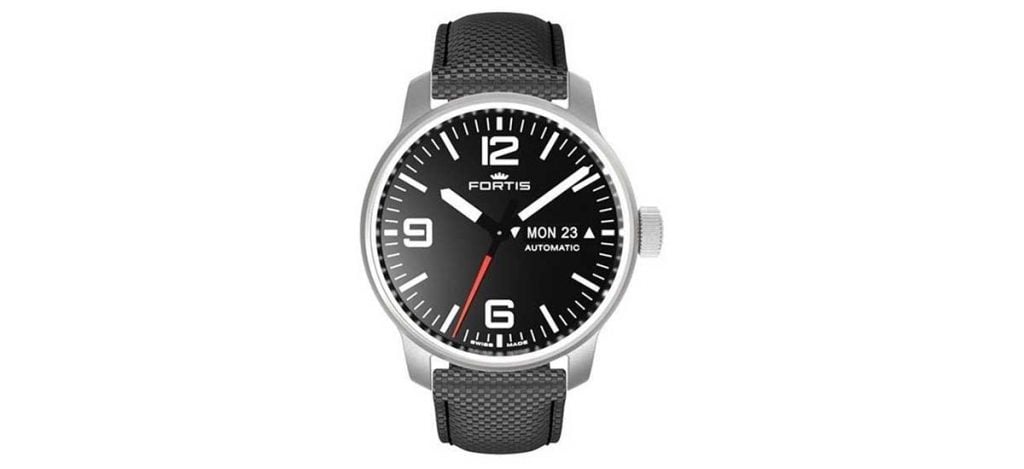 Fortis makes a lot of really great watches. The Spacematic is one of the best. It has a straightforward design and a great engine under the hood. It has a Swiss automatic movement, 100 meters of water resistance, and hits the 40mm sweet spot of diameter. The large 12, 6, and 9 Arabic numerals make the dial attractive and easy to read.
What's more, the Spacematic also includes a convenient day date function, which a lot of simple watches like this one don't usually have. Fortis gives you a lot of bang for the buck with this great Rolex Explorer alternative.
The original Smiths Everest is a watch closely tied to the Rolex Explorer. It's said that Edmund Hillary carried both a Rolex and a Smiths watch to the summit of Everest. The fact that he apparently wore neither hasn't stopped either brand from claiming to be the first watch at the summit.
This current Everest model is a throwback to those early days of mountaineering. It has a classic size of 36mm and lumed Arabic numerals at 3, 6, and 9. It also includes a water resistance of 100 meters, automatic movement, and highly convenient drilled lugs. If you want a watch closely tied to the Rolex Explorer but don't want to explore your wallet too much to buy it, then the Smiths Everest is the watch for you.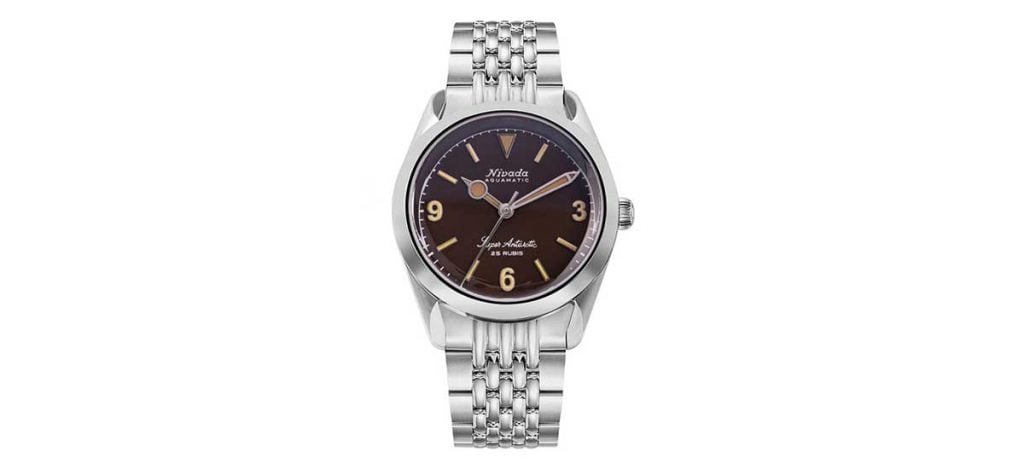 Nivada Grenchen, similar to Smiths, is a brand that was popular in the early 20th century and has been recently resurrected under a new ownership group. The Super Antarctic 3.6.9. shares quite a lot design-wise with the classic Rolex Explorer reference 1016.
From the faux patina to the lumed Arabic numerals, Nivada Grenchen opted for a highly nostalgic aesthetic with this model. It includes an automatic movement with 38 hours of power reserve, a diameter of 38mm, and 100 meters of water resistance. While it may look vintage, the AR-coated sapphire glass reminds you that this is a high-quality modern watch with vintage looks.
15. Lorier Falcon SIII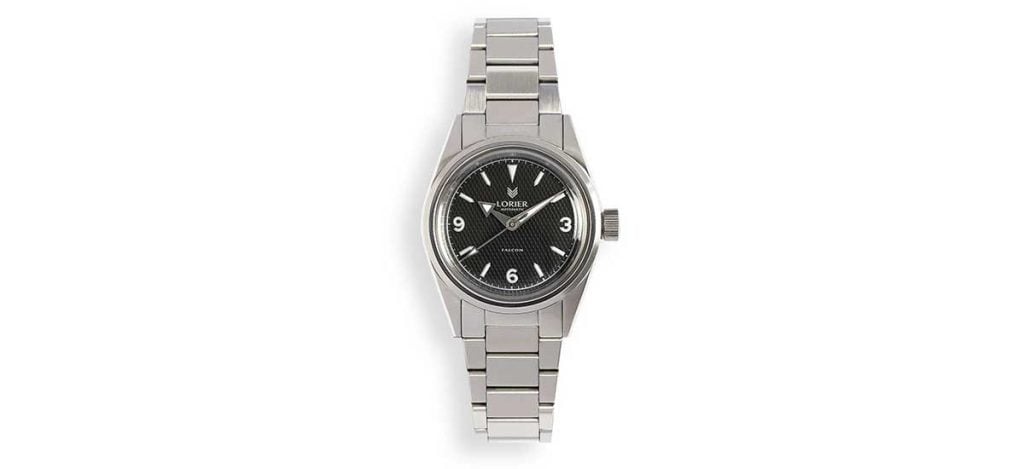 Lorier makes microbrand watches with the feel of a heritage brand. The Falcon SIII offers the perfect mix of vintage and modern vibes. While it takes design cues from the Rolex Explorer and other classic field watches, it updates that aesthetic with a more contemporary textured dial and all the trappings of a modern steel sports grail piece.
It has a classic size of 36mm, a Japanese automatic movement, a scratch-resistant sapphire crystal, Super-LumiNova on the Arabic numerals, 100 meters of water resistance, and three micro-adjustment positions on the clasp. This little watch really packs a punch.
Conclusion
While the iconic Rolex Explorer can never truly be replicated, it's possible to find an affordable alternative that shares a bit of the Explorer's basic identity. Ruggedness is one of the most important aspects of the Rolex Explorer's DNA, and that's what every watch on the list above has in spades. Everything else is window dressing, and it's up to you to decide what other features of the watch are important to you.
Regardless of which one you choose, you're sure to get years of enjoyment out of every single one of these watches on our list. Maybe you should even grab more than one. After all, what's the fun of life if you don't spend it exploring?
About Exquisite Timepieces
Established in 1998, Exquisite Timepieces is your one-stop shop for all things luxury watches! We are an authorized dealer for 60+ luxury watch brands including Omega, Hublot, Seiko, & Longines! We are proud to showcase one of the world's largest pre-owned watch collections, including renowned brands like Rolex and Patek Philippe. Check out our brand new watch arrivals here and popular pre-owned listings here.