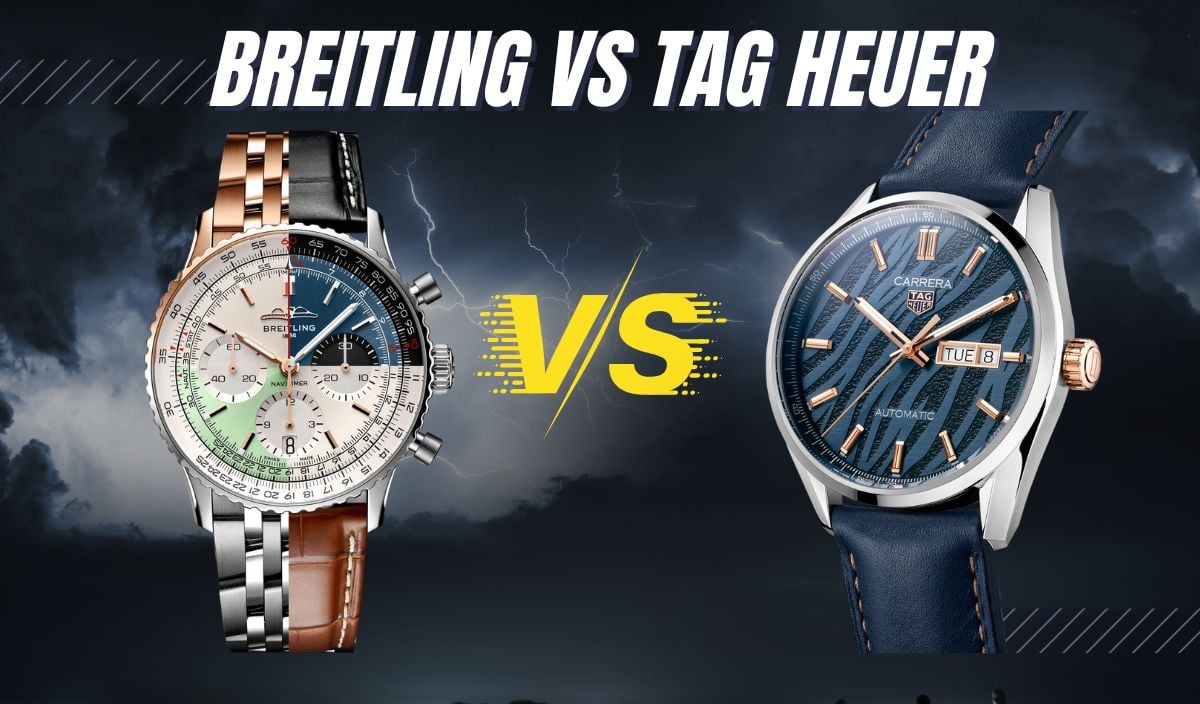 Breitling vs. Tag Heuer Watches (Here's EVERYTHING You Should Know!)
The race has begun to determine which luxury watch is the greatest of the industry. Both Breitling and Tag Heuer timepieces are considered at the top of the class and both well-respected by watch enthusiasts for a myriad of reasons. It makes sense that these two highly regarded watch companies are in a such intense rivalry with one another and their devoted customers.
The competition to be the best has been a boon for watch lovers as they reap the benefits of both companies attempting to gain a leg up on the competition with the release of each new series. Such beautiful design items are rarely available on the market, so whenever they are new pieces releases, consumers are of course intrigued about what is on offer. Customers want to know their usual considerable investment is toward a useful, stunning, and visually beautiful watch.
Making a selection between the two premium brands might be difficult, but knowing how they differ, a true watch aficionado can pinpoint the attributes they particularly like and made a decision based on those components.
So let's start:
Which Brand Is More Premium? Tag Heuer VS Breitling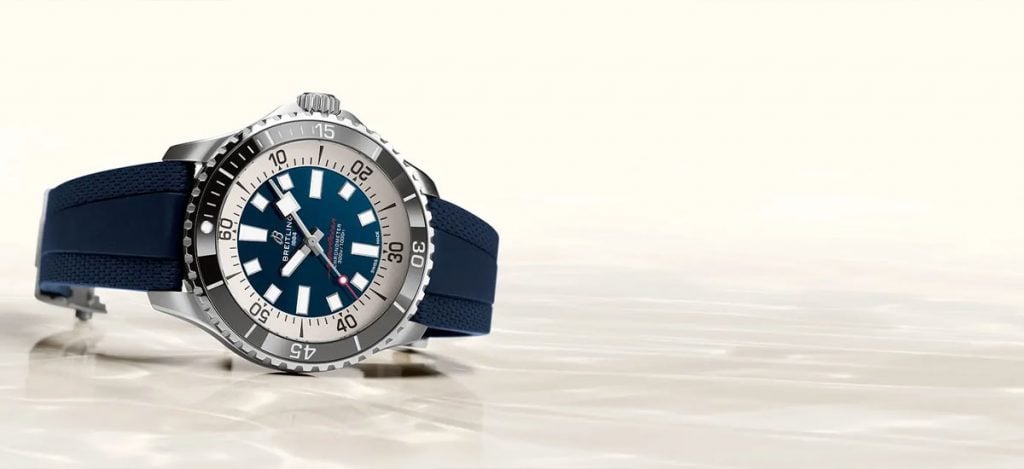 If we talk about premium quality and other features, it's hard to pick a winner from both rivals. Nevertheless, not every genuine watch enthusiast has a similar opinion. There is a huge fanbase of both Tag Heuer and Breitling who isn't ready for the Tag Heuer vs. Breitling debate. There will always be watch enthusiasts who would vouch for Breitling yet still have Tag Monaco or a Carrera Heuer 01 in their collection.
Many collectors would contend that Tag Heuer has to move upmarket to compete with Breitling. With the release of the Carrera series, Tag Heuer tried to overtake the competition. It's undoubtedly a fantastic start, and an interesting journey that has led to new discoveries and assertions in the industry. In the future, perhaps they will release even more complicated watches to elevate their standing even further than it is already.
As both of these watch manufacturers belong to the Swiss family, it's useless to debate which one is more premium. Every Swiss watch is premium, and anyone that appreciates superb quality understands this as a baseline.
Which Brand Makes More Popular Watches? Tag Heuer VS Breitling
Tag Heuer watches might seem to be more expensive than the competition, however, it is worth noting that one should also know that their budget watches lineup starts at a very low price tag, making them accessible to a much larger audience. You'll find roughly 600 percent more individuals wearing them than Breitling. This is a steep statistic that indicates their mission to introduce more people to their perennial designs as a lifestyle brand.
They are more popular than the latter, but both companies manufacture a lot of well-known timepieces. However, if one must choose one over the other, then there should be a slight edge given to Tag Heuer due to their availability.
Breitling advertises and sells its product mostly in European countries as opposed to stateside. On the other hand, Tag Heuer sells globally across all continents, making it a more easily available brand than Breitling. This is the type of exclusivity that speaks volumes about the intent and missions of each particular brand and also works as a marketing ploy to pique interest.
Which Brand Makes More Accurate Watches? Tag Heuer vs. Breitling
The ultimate recognition for precision and durability of mechanical watch functions goes to COSC-certified chronometers. A watch must meet standards of -4/+6 seconds daily to receive the COSC Chronometer certification of accuracy. A few Tag Heuer watch calibers have been certified as chronometers by the COSC.
Tag Heuer timepieces are rigorously tested to achieve very high levels of precision. These are facts that have inevitably led to the brand being such a respected name in the game and a reason that many watch enthusiasts flock to the name. Fewer Breitling watches are not COSC chronometers compared to the small number of TAG Heuer watches.
Most of their quartz timepieces, like the 74 Breitling SuperQuartzTM caliber, are Quartz Chronometers with COSC certification. Any battery-operated or non-mechanical timepiece will have a quartz movement. In fact, Breitling quartz watches feature an exclusive breed of COSC-certified quartz movements. These quartz movements are superior to those found in TAG Heuer watches in terms of both quality and precision.
Which Brand Makes More Complicated Watches? Tag Heuer vs. Breitling
Breitling watches are often more likely to be loaded with extra features and are considered superior when it comes to manufacturing. However, both companies commonly produce timepieces with significant mechanical complexity. Additionally, they offer many exclusive features that are reserved solely for pilots. On the other hand, Tag Heuer watches don't provide any such features typically, but the brand is known for its exceptional chronographs.
Moreover, the Carrera line is one of the most famous watch lineups ever and one that is heavily followed with each successive release. A chronograph is an extremely complex mechanism that requires a master watchmaker to build. Although it isn't as stunning as a tourbillon or perpetual calendar, which are highly complicated.
Which Brand Offers Better Warranty? Tag Heuer vs. Breitling
Compared to TAG Heuer's 2-year warranty, Breitling watches come with a 5-year warranty. These warranties often cover production flaws and, if necessary, cell changes. This is a marked difference that true watch enthusiasts make note of and it sometimes comes down as one of the deciding factors on which watch will ultimately be purchased.
Harm to the dial or case back crystals, straps, irrespective of the material they are made of, wear and tear, water damage brought on by immersing the watch lower than the advised depth limit, and bodily shock are some things not protected by the warranty.All of these potential defects should be taken into consideration before making a purchase that is meant to be a lifelong investment.
However, warranty is generally not a concern of watch enthusiasts looking for amazing watches. Luxury watches are known to last, and people use them with extreme care too, but Breitling offers a longer warranty.
Which Brand Has A Better Resale Value? Tag Heuer vs. Breitling
On average, a Breitling watch will sell for more money at resale than a Tag Heuer watch. Specific models from each brand are regarded as collector items and have a higher than average resale value because of their scarcity and iconic status. So, this is a component that cannot be generalized. Selling your Breitling watch will often net you a higher profit than selling your Tag Heuer watch in the future.
Which Brand Has An Older History? Tag Heuer vs. Breitling
Léon Breitling established Breitling in 1884 in St. Imier, Switzerland. Chronographs made by the firm have a long history of being used in science, sports, and business. The company relocated to bigger quarters at La Chaux-de-Fonds in 1892. Breitling introduced a timepiece with a chronograph function in 1915. The brilliant idea to include a push-piece at 2 o'clock to start, stop, and reset the chronograph operations came from Léon Breitling's son, Gaston.
The chronograph continued to advance. Léon Breitling's grandson Willy came up with the idea to include a second push-piece at 4 o'clock for the chronograph functionality. Since then, Breitling has risen to new heights and respect within the industry. On the other hand, Tag Heuer's legacy is undoubtedly one of the most significant Swiss watch companies.
The Swiss firm was originally known as Heuer and renamed Tag Heuer in 1985 when the TAG Group acquired controlling ownership in the business. It was founded in 1860 and has been a vital contributor to the advancement of watchmaking's precision and performance. In St-Imier, a Swiss municipality in the canton of Bern, Edouard Heuer (1840–1892) founded Uhrenmanufaktur Heuer AG, where its history began. At the time, he was barely 20 years old and began his watchmaking training at 14.
In 1887, Heuer developed the "oscillating pinion" for stopwatches, a significant development. This device, consisting of a moveable shaft with two gears and variously sized teeth, may be activated to start or stop the chronograph function by pressing the corresponding push buttons.
Just keep in mind that major watch manufacturers of mechanical chronographs still employ the oscillating pinion to understand this discovery's significance. To put it in simple words, Tag Heuer is a more historic, older, and classic brand than Breitling. But the legacy of Breitling isn't far behind either.
Most Iconic Tag Heuer Watches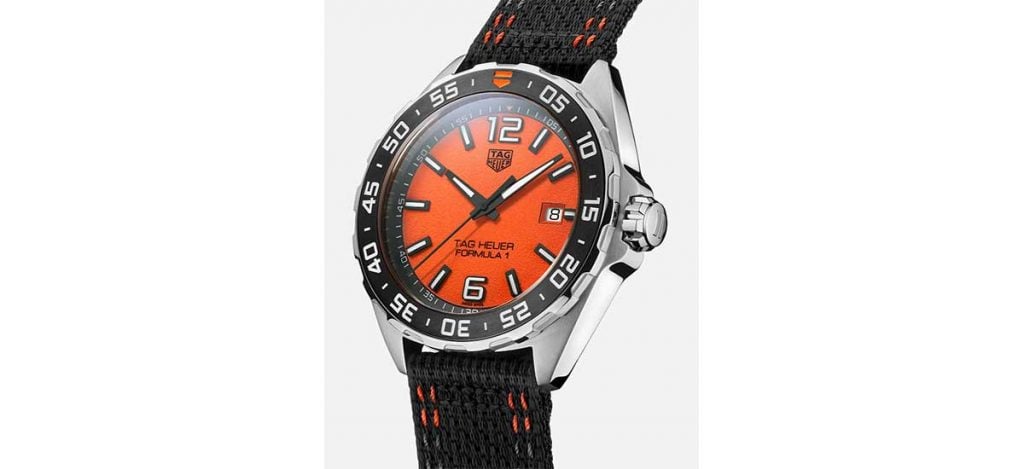 Tag Heuer is the only watch company with permission to refer to its product range as 'Formula 1'. Over the decades, it has sponsored McLaren, Ferrari, and Williams. Jack Heuer became involved with motorsports in 1968 when he partnered with Swiss star Jo 'Seppi' Siffert.
It continues to serve as the Monaco Grand Prix's and the Automobile Club of Monaco's official timekeeper. Using all the colors and visual elements of the F1 team, the new Red Bull Racing special edition timepiece makes the relationship between the two visible.
The new Acquaracer is a fresh addition to Tag Heuer's iconic watches lineup. Additionally, it is thinner and fits better. Thanks to these minor upgrades, it is now the best-looking diving watch in the Tag Heuer range. Note the all-blue model, which is offered in various colors and is perfect for a sporty diving watch.
Another iconic piece of motorsport watches. The Carrera Panamericana influenced this one, a five-year-long border-to-border race between Mexico and the United States called The Most Deadly Race on earth. It features the outstanding Calibre 16 automatic movement from Tag Heuer and has a 42-hour power reserve.
Most Iconic Breitling Watches
This 2020 capsule collection paid homage to a vintage Breitling watch from 1957 and the carefree way of life of American west coast surfers at the time. The original Superocean, created to equip professional and military divers, was quickly embraced by recreational divers and fashion-conscious watch nerds. The enormous indices evoke geometric patterns from the 1960s, and the tactile ceramic bezel rotates in both directions.
The aggressively heavy sports chronograph from Breitling blends pilot and diver aesthetics. The watch series has 42mm casings and the distinctive Chronomat 'rider tabs' at 3, 6, and 9 o'clock that are glove-friendly. They function as grip aids, visual indicators, and protectors of the domed sapphire crystal, among other things. It is a tribute to its 1980s roots and appears on an integrated stainless steel 'Rouleaux' bracelet.
In recent times, men's watch sizes have steadily reduced. However, there is still a large proportion of men for whom wearing a watch is an unavoidable chance to make a strong, daring statement, and that is what the 48″ Super Avenger Chronograph does. The pushers are strong and shockproof, developed with adventurers in mind. Just like its name, the watch itself is too rigid. Although, rough use might damage the watch's dial and face. But, if you use it with extreme care, it will last an eternity.
FAQs
Are Breitling watches good?
Yes, Breitling is a luxury watch brand with some iconic series. Due to its long warranty, attractive dials, and premium build quality, it is a favorite brand of watch enthusiasts.
Is Breitling Better Than Tag Heuer?
A straight answer to this question is next to impossible. Breitling offers a better warranty and resale value, but Tag Heuer also outperforms Breitling in several other domains. Therefore, both watches are best in some categories and lack behind in others.
Is Breitling Considered A Luxury Watch?
Breitling is a Swiss watch brand which is enough reason to call it a luxury watch brand. However, there are several other reasons, including premium chronographs, high watch prices, and huge market share, which adds to the fact that Breitling is a luxury watch.
Final Notes
Everyone enjoys adorning themselves with a beautiful timepiece. In particular, everyone enjoys wearing luxury watches. It will be tough if you are a watch enthusiast trying to differentiate between Tag Heuer and Breitling. Both of these luxury watch brands are good enough to attract even the most demanding watch enthusiast's attention.
However, there are people with different tastes and likes. So, both of these watch brands are unique in their own league and can be considered. In terms of resale value and brand warranty, Breitling is superior. But, Tag Heuer steals the show regarding luxury dials, premium quality, and affordability.