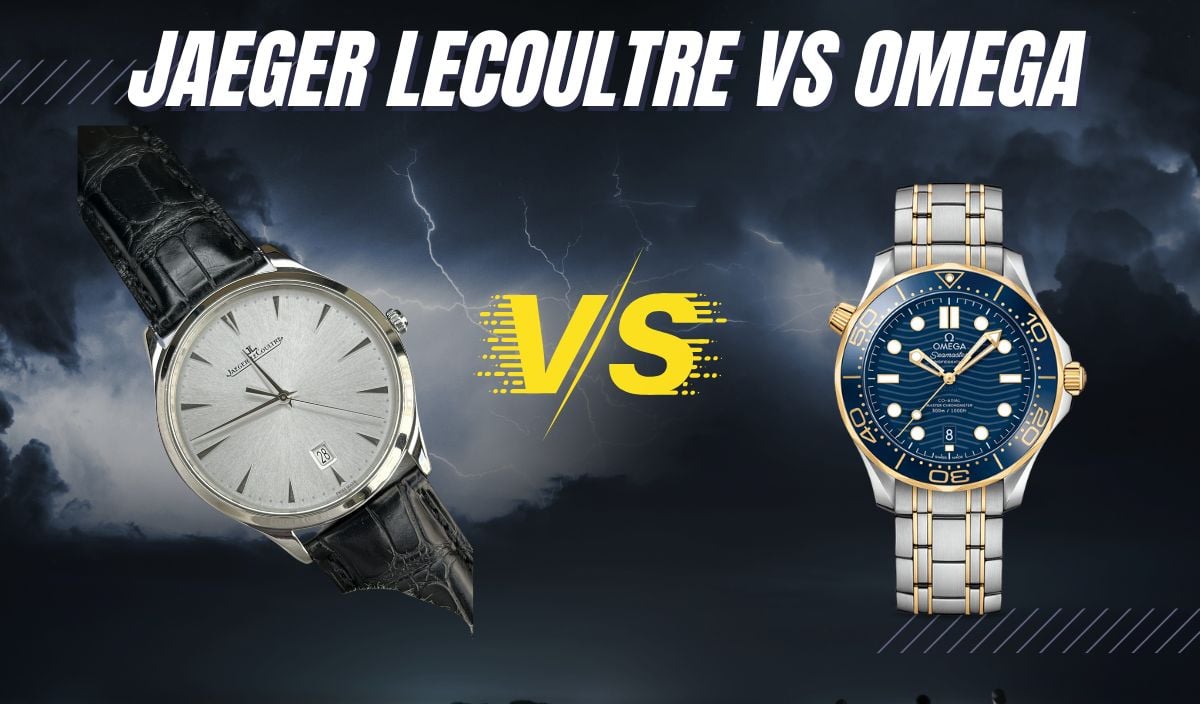 Jaeger Lecoultre vs. Omega (EVERYTHING You Should Know!)
Without question, every individual wants to add value to their personality, and luckily, there are ways to access it through what we wear and how we present ourselves to the world. What can be more reliable than accessories to enhance your appearance, ultimately, your personality? Watches hold a special class since they signify glory, discipline, and boldness.
Of course, there are a number of brands out today that cater to different tastes, and over the years, there are a few that are synonymous with class, distinction, and status. Though watches are necessary, owning a signature watch can be daunting and can take some research in order to find the right one suitable for your personal sense of style.
You may find many reputable brands; Jaeger Lecoultre and Omega are among those worthy of consideration due to their history of producing some of the most iconic pieces for years. People often debate which brand is the best. However, both offer premium quality and reliability. If you are a luxury watch enthusiast, keep reading. We have covered many aspects of these remarkable watches to help you choose the best one for yourself.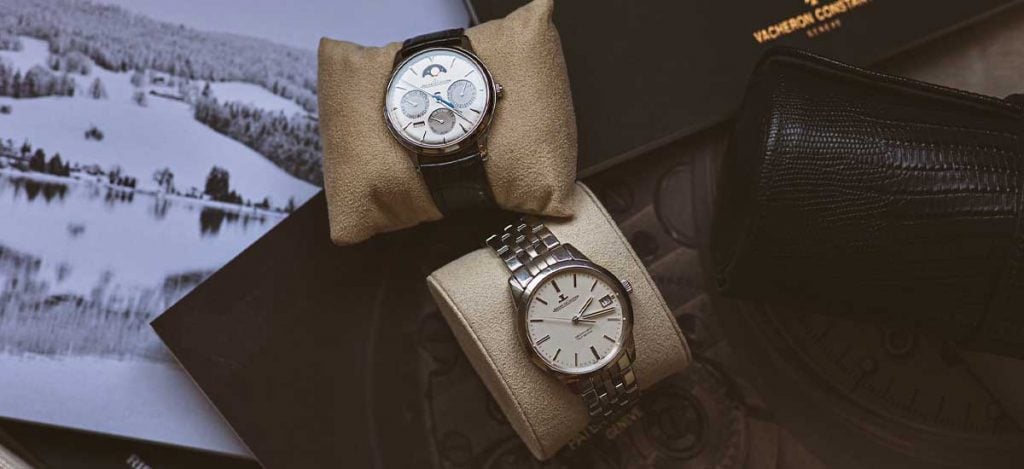 Jaeger-Lecoultre, renowned for its classic Reverso model, has been a leader in the watch business for years now and continues to lead the industry with its collections that offer a wide variety of styles that speak to a certain type of watch aficionado. It is a member of the four prominent watch brands, including Patek Philippe, Rolex, and Audemars Piguet.
JLC innovates and designs some of the most coveted timepieces in the watch industry. The utmost in luxury watchmaking results from a beautiful blend of inventive history, artistic talent, and technical expertise. Jaeger Lecoultre is lauded for its luxury watches exemplifying traditional elegance and enduring charm. These clocks result from the finest craftsmanship and the most advanced technology available on the market today.
Master watchmakers create each timepiece in unison, guided by time-honored expertise and a never-ending quest for technological improvements with a passion for and a vision for innovation. Due to their hand-decorated with remarkable attention to detail, the brand's timepieces resemble genuine works of art and are considered true collector's pieces. They combine technical and aesthetic excellence to create an exceptional work worthy of the complication's beauty.
Through the dissemination of expertise, the brand is famous for its devotion to turning little metal fragments into mechanical wonders. The brand's unrelenting pursuit of excellence and technical expertise has brought it to the top of the artistry business. Hence, it exemplifies merging modern aesthetics with the greatest watchmaking traditions.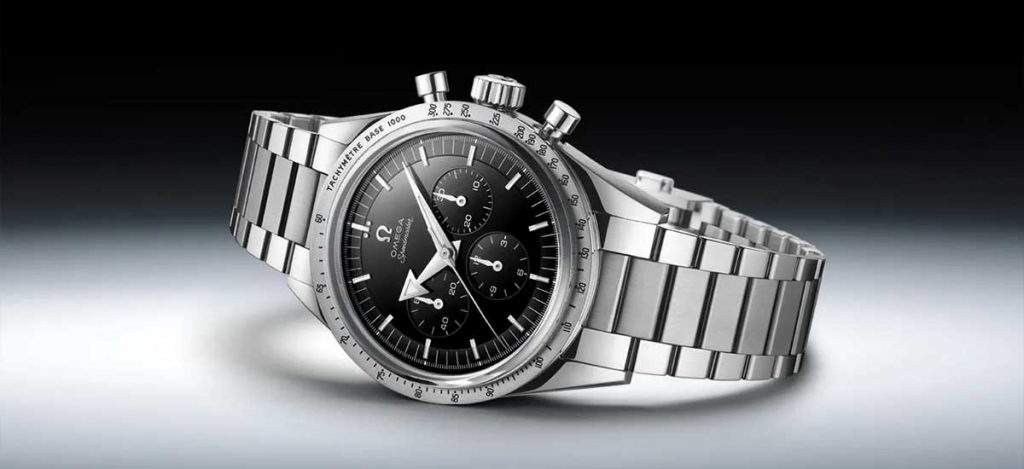 Omega's watches undergo rigorous, strict, exhaustive, and unrelenting testing, components that have not gone unnoticed and one of the many reasons why the brand is revered around the world. Omega does not release a watch to retailers unless Omega is pleased with the timepiece's performance, accuracy, durability, and dependability.
Moreover, the checkup includes water, magnetic, and shock resistance as well as metal surface and overall quality. Consumers that buy an Omega watch automatically know that it is a fine addition to their collection and an immediate status symbol that speaks for itself. Omega is one of the only luxury brands with the technological expertise and capability to repair other models.
Omega can repair non-Omega timepieces! This fact is something that many have latched on to as a sign that the company is not only ahead of hte pack in terms of its own output, but a master of watches and watchmaking in general.
Combining brushed and polished metal surfaces stylishly and creatively, Omega watches feature an incredibly well-executed finish that remains one of the most coveted aspects of their design. Omega's construction quality is renowned for being exceptional – perhaps not yet on par with Rolex, but Omega may soon catch up. Most of the Omega's timepieces and collections are chronometer-certified, making Omega a member of an elite club of Swiss watchmakers.
The COSC (Official Swiss Chronometer Testing Institute) accuracy standard is -4/+6, implying that a watch can lose or gain 4 seconds daily. In this regard, Omega surpasses COSC's accuracy criteria and requirements by a wide margin. Omega is even more precise and rigorous than COSC. Its standard is -1/+5, indicating that its watches do not forward or reverse a single second daily.
If you are a fan of precision or just want a dependable, precise automatic or mechanical watch, Omega is the brand for you. The Omega Seamaster Collections are renowned for their exceptionally precise movements and consumers that want the very best know exactly where to turn if absolute precision is one of the deciding factors in their decision.
Jaeger Lecoultre vs Omega
When you want to compare the two watchmaking brands, some factors will help you understand the difference clearly and quickly. Let's have a look at them:
Brand Popularity
Omega is second on the valuable watches list. It is second only to Rolex, which has nearly 100 percent international brand recognition. An estimated 70 percent of individuals remember the Omega brand, indicating that its watchmakers and marketing staff are performing effectively.
Branding is an important aspect of any successful business, and Rolex has cultivated a devoted following through meticulous marketing and product placement that many other watch companies have attempted to emulate over the years. Interband has put Jaeger LeCoultre as the eleventh best valuable and renowned Swiss watch brand. The market cap of this brand is vast, counting up to 673 million Swiss francs.
Retail Value
The lowest-priced Omega watch for men can be found online for around $3,350, while the most expensive ones are worth several hundred thousand dollars due to their use of expensive materials like pure gold and diamonds.
Women's styles range in price from around $2,550 to $40,000. The most expensive are made of gold and studded with precious gems. Alternatively, men's Jaeger LeCoultre watches range in price from around $6,050 to well over $1,000,000 for their most intricate timepieces.
Warranty
Omega's extended warranty enables it to stand out from the competition. The introduction of Omega's 5-year warranty period positions them well against other watchmakers like Rolex, who also provide this extended guarantee.
In the event that your watch's guarantee has expired, but you have had the factory maintain it or perform other maintenance on it, you will receive a new warranty, often valid for up to a year. A factory service may be followed by a warranty of up to 24 months from some firms. Jaeger-Lecoultre watches offer you a limited warranty of two years. A new JLC watch comes with a two-year guarantee, but if you register it online, you may extend that warranty by four more years.
You may need to take some additional measures to get the full benefit of the Jaeger LeCoultre Care Program's warranty that serves up to 8 years. There are caveats, such as the watch still being protected by their worldwide limited warranty when registering, but it's well worth it.
Horology
JLC is widely regarded as a benchmark in the industry that is a favorite of both amateurs and professionals. They made the world's most complex timepiece, so the story goes. It's the kind of watch that a watch collector or enthusiast, rather than the ordinary Joe, would appreciate.
Resale Value
The value of any product depends on its demand and supply. Omega and Jaeger-LeCoultre watches tend to retain their value. Since these brands are luxurious and available in scarcity, you can enhance their value when you resale them.
However, no matter how luxurious, watches are commodities similar to cars. As commodities lose value over time, you can also expect a drop in your watch price over time. However, these are watches that are designed to be lifetime pieces, so their retail value does not dip as much as vehicles. You may also get a robust profit when you sell your Omega or Jaeger Lecoultre watch if other factors like currency enhancement, demand-supply increment, etc., play their part in your favor.
FAQs
Is Omega considered a luxury watch?
Yes, but Omega shines when it comes to producing affordable, high-quality timepieces for the general public. Since their target market is not as affluent as JLC's, they won't make as many forays into high horology. When compared to other premium labels, they are easier on the wallet and an easier way for consumers to enter the luxury watch market.
Instead, they are honing the designs of everyday wristwatches. All of their mechanical timepieces now use their innovative co-Axial escapements, reducing the frequency with which they need to be repaired. In terms of precision, Omega mechanical timepieces are among the best. When it comes to precision timepieces, they compete for head-on with the likes of Rolex and Grand Seiko.
Many Omega timepieces have accuracy levels that exceed the requirements set out by the COSC. These timepieces have been independently tested and certified these timepieces as "Master Chronometers" by the COSC and METAS.
Is Jaeger LeCoultre's watch worth the investment?
To begin, a watch, even a high-end one, is a commodity. It faces a colossal value drop-off as soon as you use it. As the goal of most investments is growth, these brands tend to retain their worth at a higher rate than the market average. Sometimes, a model will fetch a higher price than what was paid. However, such instances are so seldom that the chances are seldom in your regard, and betting that it will pay off is a high-stakes gamble.
Is Jaeger LeCoultre a good brand?
A JLC watch is a cut above the rest, and the company is highly regarded. High-complexity timepieces and unique designs have earned them a reputation as one of the highly imaginative timepiece makers in the business. JLC predated Rolex by approximately 65 years as a company, having launched in 1833. This broad experience can give JLC an edge over Rolex in the watch industry.
As far as high-end timepieces go, JLC is the most respected name. Their level of craftsmanship is comparable to that of Vacheron Constantin, A. Lange & Sohne, and even Patek. Jaeger LeCoultre has developed hundreds of calibres in-house over the years, and they still supply some of the industry's most prestigious watchmakers with calibers.
Is Omega quality as good as Rolex?
That's a significant advantage for Rolex over Omega. Despite Omega's rich heritage, no other luxury watchmaker can compare to Rolex in terms of brand strength. Rolex is not only the most recognizable name in high-end timepieces but also among the most prestigious names in the business.
On the other side, if we consider precision and accuracy, Omega triumphs in this department with the ability to produce mechanical and quartz timepieces. It is common knowledge that quartz timepieces are more precise than their mechanically operated counterparts.
That's a significant advantage for Rolex over Omega. Despite Omega's rich heritage, no other luxury watchmaker can compare to Rolex in terms of brand strength. Rolex is not only the most recognizable name in high-end timepieces but also among the most prestigious names in the business.
On the other side, if we consider precision and accuracy, Omega triumphs in this department with the ability to produce mechanical and quartz timepieces. It is common knowledge that quartz timepieces are more precise than their mechanically operated counterparts.
JLC vs. Rolex: Which watch is the best?
Wearing a Rolex will get you more attention because it is a better-known brand and just about anyone that sees the Rolex brand associates it with status and upper class distinction. However, Jaeger-LeCoultre is a more established name in the business than Rolex and is known for its colorful history and innovative techniques.
When it comes to watches, this company is legendary for pushing the boundaries and always setting new standards for excellence. Their motions are still used by many of the top brands today. They've produced many breakthroughs in the sector, surprising everyone with their brilliance.
Does Jaeger LeCoultre hold its value?
JLC may have an excellent median resale value than brands like TAG Heuer, which are considered significantly less desirable than Rolex. However, Rolex is unrivaled in terms of value preservation. Regarding resale value on the secondary market, Rolex is the undisputed leader. Patek Philippe, Audemars Piguet, and Vacheron Constantin are the "Big Three" that come in second, third, and fourth, respectively.
Which one is the best: Omega Speedy or JLC Polaris?
In terms of wristwatches, the Omega Speedmaster is unrivaled. When it comes to everyday wearability and durability, JLC dissatisfies watch enthusiasts. There is a common perception among watch collectors that JLC watches are not as reliable as other brands. It is worth noting that these anecdotes back our statement rather than statistical facts. However, Omega Speedy is not like other watches; it is a high-quality timepiece that will last for years.
Conclusion
Your watch is the single most visible expression of your uniqueness and therefore is worthy of being researched thoroughly before making a final decision. It counts as among the suitable accessories that add value to your looks and is a style statement that is impossible to ignore. For some people, a watch is their gear for success as they rely on it for tracking their day.
However, using a watch merely for ornamental purposes will still speak louder in your favor. Many high-end timepieces will grab your attention due to their aesthetic artisanal work, but only reputable and top-notch brands will glorify your appearance. So, you must choose your favorite watch brand wisely!