Oris vs Omega: Brand Comparison
Oris and Omega are two competitive brands known for manufacturing luxury watches in today's market; watch enthusiasts consider these brands to be the best. Both brands have achieved considerable successes in terms of technology, watchmaking art, and innovations, which makes the Oris vs Omega debate a difficult one to answer.
Oris and Omega are among the legendary and iconic Swiss watch brands, and because of their outstanding reputations, the two are always compared. In this article, we will compare the two brands and find out the most luxurious among them. But first, let's take a quick look at the history of both brands.
History of Omega
This well-known brand was established in 1848; the year alone will give you a clue of how reputable it is. It is mostly considered an upper echelon of the watch industry. Throughout the 1800s, Omega focused on building and spreading its brand with its high-quality handy watches. The company had managed to maintain an incline in its customer trust and reputation in the watch industry.
The brand is well-known for perfecting watchmaking and delivering the most outstanding watches in the market both functionally and aesthetically. In 1932, Omega further welded their name by being the official timekeeper of the Olympics in Los Angeles, California. In 1948, during their 100th anniversary, the brand introduced the Seamaster, one of their most flagship watch series. The Seamaster is considered one of Omega's most popular series to date.
In 1962, the brand introduced Speedmaster, another famous watch line and the first to reach outer space when Wally Schirra wore it during the Mercury Sigma 7 mission. In 1969, the brand earned more reputation when an astronaut, Buzz Aldrin, wore it during the historic moon landing. The brand's reliability and resiliency were further reinforced when the Speedmaster watch played an integral part in the rescue mission of the Apollo 13 crew.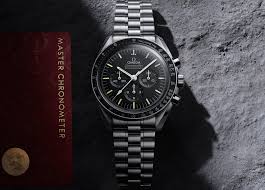 However, the company didn't hit mainstream popularity until the '90s. At that time, Omega becomes the official watch of the 007 franchise, and it was used in the James Bond film. This significantly helped in increasing Omega's brand recognition.
History of Oris
Founded in 1904, the Swiss-based watchmaking brand forms its reputation exponentially within one year. Within this period, the company further boosted its productivity by expanding its number of employees to over 300. The company entered the big market in the year 1938 after launching their Big Crown model. A decade later, Oris introduced Oris Caliber 601, their automatic watch, one of their most popular models.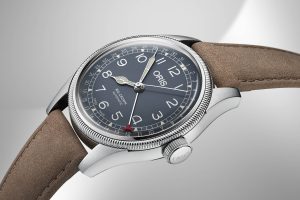 However, they didn't spend much time in the limelight before the '70s came in with the quartz movement technology. This sudden change hit Oris hard as brands like Seiko quickly beclouded it. Oris didn't come into the limelight again until the early '80s, when the company gained its independence after management buyouts. By 1999, that brand became more popular after launching their automatic BC3 pilot watches. Their modern, accurate, and designer sleek watches helped Oris to get back on track.
Lately, the company has made good prestige with its impressive dive watches. Their signature rotation safety system designed explicitly for divers has made them the number one watch brand to those who engage in water sports.
These days, Oris is one of the most trusted brands in terms of luxury and dive watches. Indeed, their big shift to a new direction has paid off.
An In-depth Comparison Between the Two Swiss Watch Brands
People often argue between the best among Oris and Omega, but better can mean different things to different people: better accuracy, better waterproof resistance, better resale value, or better design. This article will look deeply into the differences between the two renowned, reputable Swiss watch brands.
Oris vs Omega: Brand Recognition
People often argue which brand is more famous between Oris and Omega. Well, the more popular brand of the two is Omega. Of all the Swiss watch brands, only Rolex can best Omega when it came to international recognition. Unlike Omega, Oris is a privately owned company that is not owned by a multinational watch conglomerate. So if you want people to notice your watch and make compliments, choose Omega!
Oris vs Omega: Value
You can get a good mechanical watch from Oris for considerably less than Omega. While many think the value of a watch can be measured from what comes in the box, many variables either add to or take away from the watch's value.
An excellent way to compare the two brands' value is how Oris has a two-year warranty, but all Omega watches have a five-year warranty. On the other hand, Oris also offers a lot of value in their watches because you can get more watches to suit your preference.
Oris vs Omega: Resale Value
Which among the two brands have more resale value? Though most of those that can afford Oris or Omega will hardly think of selling their product, it's good to compare the resale value. The fact is that Omega will deliver a higher resale value. Mostly, when people buy luxurious watches for the first time, they're looking forward to starting a collection or looking for something good to pass down from generation to generation. Omega is far more reputable and stylish and has a higher resale value.
Oris vs Omega: Craftsmanship and Innovation
Have you been wondering which among the two respected brands have the best innovations and craftsmanship? Omega is among the first, if not the first, in significant innovations in the watch industry. It has made the most progress in fighting the foe of a mechanical watch: electromagnetic force (EMF), which is the most known hazardous thing for an analog timepiece.
Omega offers a level of magnetic resistance that no other brand offers, not even Rolex! Likewise, Omega has received recognition from third-party testing facilities for mechanical movement, a certification from COSC and the Master Chronometer designation from METAS. This means that Omega watches offer outstanding accuracy, expected water resistance, and resistance against the harmful effects of magnetic fields.
Oris vs Omega: Brand Prestige
You might have heard people arguing on which among the two reputable watch brands is more prestigious. Well, the prestige of a brand has a lot to do with its history, positioning, and brand marketing. The more you market your business, the more it is recognized, and the more prestigious it will be. Omega is an older and more predominant brand; it has been in the limelight even before Oris opened its business's first door. And since then, Omega has been at the forefront of the watch industry.
Oris vs Omega: Water Resistance
In this aspect of water resistance, Omega reigns over Oris. Oris does have dive watches,  but it's important to remember the Omega Seamaster. While Oris has excellent diving watches, the Omega Seamaster has better water resistance than Oris watches.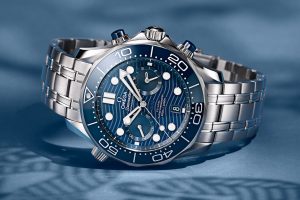 While Oris diving watches like the Oris Aquis are equipped for extreme diving expeditions, the collection offers considerable water resistance for light diving and is limited to water resistance between 100 meters to 1,000 meters. The Omega Seamaster Ploprof has a water resistance of 1,200 meters/4,000 feet (1.22 kilometers) of water.
Oris vs Omega: Mechanical Movements
Both Omega and Oris makes good mechanical watches. But there are still variations between the mechanical movements each brand offers. While Oris uses only mechanical calibers in their timepieces, Omega offers both mechanical and battery-powered quartz movement.
Oris vs Omega: Conclusion
By now, I think you've finished analyzing and have fully made your mind about the best among the two reputable Swiss watch brands. While both Oris and Omega are high-class and prestigious brands, Omega has better brand recognition, higher average resale value, unbeatable craftsmanship and innovation, high water resistance, and a perfect mechanical movement. Omega is the watch that will make a fashionable statement and earn the wearer compliments. Oris is still a good brand, but when compared to Omega, Omega comes out ahead.