Patek Philippe Vs. Breguet Watches [Detailed Brand Comparison]
They are people who simply appreciate fine watches, and then they are horology aficionados. The former would be thrilled to find a low-budget watch that is simple yet recognizable, but the latter are the ones who have a sophisticated appreciation for the craft, history, and horology that goes into the production of different watch brands.
It is these horology aficionados that know that a Patek Phillippe or Breguet on the wrist of a man goes beyond a status symbol to reflecting his appreciation for incredible quality and watch mechanics.
With Patek Philippe bringing on exceptionally well-crafted, and insanely complex watches, more and more debates on the watch internet universe have arisen comparing the brand to Breguet – the only timepiece on planet Earth that echoes the classic British and French pocket watches of the 18th century. Can there be the last brand standing at the end of this battle? Let's find out!
Patek Phillippe vs Breguet: who's the best?
Patek Philippe has become one of the world's most well-established luxury brands, which is widely recognized as the luxury watch par excellence and at the same time offers collectors a great form of investment. Just as their famous tagline says, you never truly own a Patek Philippe, you just take care of it for the next generation.
Breguet on the other hand is famous for inventing the tourbillon around the end of the 18th century and was the first watch brand to feature the guilloché technique on its dials. Its founder Abraham-Louis Breguet is widely regarded as the best watchmaker of his time.
If you are seeking which is the better option between them, we can't make that decision for you. However, you will find the highlights of each brand alongside the pros and cons spelled out here. The truth is both Patek Philippe and Breguet compete in the same luxury segment, but they do not perform in the same way.
They are in many respects complementary and that's something you can notice once you compare watch brands like Blancpain vs Breguet vs Piaget timepieces. All three are among the oldest surviving watchmaking brands that started as manufacturers of watch movements even though their style is comparable. This article aims to provide an in-depth review of these top-of-the-line watch brands and we have simplified the information needed by comparing these brands in different sections.
No true watch enthusiast can mention Breguet without evoking the Tourbillon, the Breguet overcoil, or the first watch with keyless winding immediately. Incontestably one of the oldest surviving watchmaking brands, Breguet has the richest watch brand in history.
It was founded in 1775 by Abraham-Louis Breguet and is credited with pioneering numerous watchmaking technologies such as the tourbillon (invented by Abraham Breguet in 1801), the world's first self-winding watch called the Perpétuelle (invented in 1780), and the world's first wristwatch, invented in 1810.
Abraham-Louis Breguet quickly rose to fame as his inventions gained recognition and became the top choice of European nobility while enriching the watchmaking world with revolutionary inventions such as the tourbillon, the Breguet overcoil, and the first functioning shock-protection system, the pare-chute.
Beyond these iconic innovations, Breguet also impacted the watch world by creating Breguet hands and numerals. After the death of Abraham Breguet in 1823, his son, Antoine-Louis Breguet took over the fast-growing company and maintained top-quality standards, so much so that a Breguet watch became a sure sign of wealth and success.
Breguet's current catalog comprises a wide range of timepieces with classic designs. They include the Classique and Classique Complications collections (modeled after the company's historical timepieces), the Tradition collection, the Reine de Naples and Héritage collections, and the Marine and Type XXI collections.
| | |
| --- | --- |
| Pros | Cons |
| •Flawless craftsmanship with highly detailed and extremely well-made timepieces that come at a reasonable price point when compared to its competitors. | •Not a great investment piece at the moment. |
| •Over 240 years of tradition | •The high price point for entry-level watches |
| •Precise in-house calibers | |
| •A mind-blowing amount of complications such as a tourbillon, perpetual calendar, or minute repeater | |
| •Refined and timeless style and design | |
| •Highly operational movements that showcase an exceptional standard of horological art | |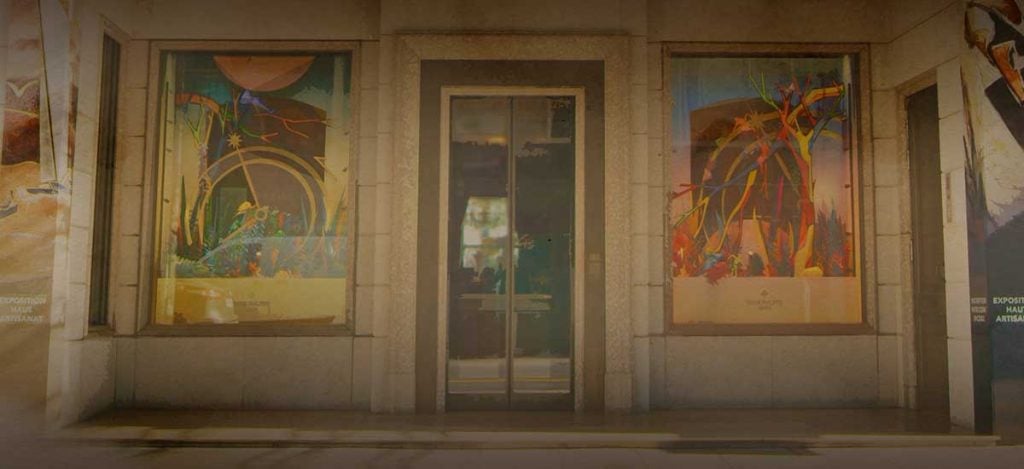 Patek Philippe, the 'Rolls Royce Boat Tail' of all watch brands was founded 183 years ago.
Just like Breguet, it is an old watch manufacturer with an uninterrupted watchmaking history. It was named after Antoni Patek and Adrien Philippe who jointly founded it in Geneva and has remained one of the few independent Genevan watch manufacturers that are still family-owned.
From iconic watches with tourbillons to some of the most complicated mechanical watches in the world, Phillipe is widely known to be one of the most prestigious watch manufacturers in the world that builds nearly every component for their watches themselves.
Considered the 'crowning piece of any watch collection', Patek Philippe has a legacy for crafting some of the world's most exquisite timepieces out of precious metals like gold or platinum. Although stainless steel editions exist, they are very few in Patek's catalogs, making them a fantastic investment option. Its iconic collections include the classic Calatrava, the sporty Aquanaut and Nautilus lines, the feminine Twenty-4, and the outstanding complications and grand complications.
Pros
Cons
•Prestigious luxury timepieces
•Long waiting lists and wait times. (The Patek Philippe Nautilus for instance has a waitlist of about 30 years!)•Great investments option•Expensive•Modern in-house calibers that ensure high precision•Inventor of many important complications•Longevity and timeless designs•Expert craftsmanship•Supreme and durable materials
Patek Philippe vs Breguet
Movements & Quality
Both Patek Phillippe and Breguet value quality and precision. They craft their watches with the highest quality materials which are designed to last a lifetime. Breguet uses in-house made High-frequency mechanical movements and it is not shocking to know that it was among the first watch brands to outfit movements with anti-magnetic silicon components since it has been making watches since 1839 with utmost care and precision.
Patek Philippe began manufacturing self-winding movements in the year 1953 and since then has developed a number of high-performance mechanisms that form the basis of its beloved complicated movements. If you compare Patek Philippe vs Breguet's movement finishing, Patek is in another league completely and would outpace Breguet, but not Breguet's Tradition line.
Style & Design
Breguet timepieces all bear the pedigree of original design with a unique styling that stays ahead of Patek Philippe when it comes to the case, dial (especially guilloche), and hand finishing. But when it comes to dressing watches, Patek Phillippe's Calatrava is the most iconic high-end dress watch.
Both brands offer everything from timeless calendar watches with elaborate dials, to incredibly functional and visually pleasing timepieces that feature diamonds and fine engravings. Patek's style approaches that of a classic luxury sports watch (such as the Patek Philippe Aquanaut) while the Breguet Classique and marine watch collections epitomize the watchmaking principles of precision, clarity, and elegance but not so much of flashy luxurious style. All in all both Brand's timepieces feature dazzling aesthetics that will outlive several lifetimes.
Price
Patek Philippe crafts some of the world's most prestigious and expensive timepieces but Breguet's watches offer a better value when it comes down to horological content. The price point of a Patek Philippe watch compared to a Breguet watch is probably the largest difference that sets these two brands apart.
In December 2020 eight of the world's top ten most expensive watches ever sold at auctions were Patek Philippe watches. The Patek Philippe Grandmaster Chime (Ref. 6300A-010) currently holds the title of the most expensive watch/wristwatch ever sold at auction (US$31.19 million/31 million CHF) and models from the Complications and Grand Complications collections have prices ranging from 160,000 USD to several million USD.
Breguet watches on the hand are highly affordable and have a much lower cost when compared to Patek Phillippe with Breguet's entry-level watches selling from around $11,500.
Brand Popularity
It's obvious that Breguet watches portray an exceptional standard of horological art that deserves to be identified and praised but this is not the case as it has become a bit eclipsed in fame by Patek.
Brand popularity is where Patek Phillippe rules even though Breguet dominates when it comes to heritage and craftsmanship. Patek is a more well-known Swiss Watch brand with a second-to-none reputation for churning out elegant timepieces, but it was upon Breguet's work that this was achieved.
From the simple elegance of Calatrava to the iconic Nautilus, Patek Philippe watches are incredibly popular among collectors and have become one of the most desirable watches on the market today. Breguet may be as good as Patek Philippe but the latter has a more well-known brand and reputation. One thing shared by both brands however is that demand for their watches far exceeds the supply.
Accuracy
Even though both Breguet and Patek Philippe do not send their calibers to get a COSC certificate, they do their precision testing themselves by subjecting their watches to in-house inspections. Patek Philippe Seal guarantees an extreme rate accuracy with a tolerance of no more than -3/+2 seconds per day and has its timepieces checked (both the uncased movements and finished watches) in several phases during the manufacturing process.
Breguet also imposes very strict requirements on the manual finissage of its movements to ensure top-notch accuracy. The Breguet Classique Chronometrie ref. 7727 for instance features a mechanical movement escapement that beats at a rate of 72,000 bph (beating most standard ETA movements that operate at 28,800 bph) ensuring an accuracy of approximately +1/-2 seconds per day.
Warranty
Even though both companies are prestigious watch brands, Patek Philippe and Breguet both seem to be lagging behind other top watch manufacturers like Rolex and Tudor when it comes to warranty. Rolex, Omega, Longines, and Tudor all offer a five-year warranty but Patek Philippe and Breguet both offer a warranty of only two years (24 months) from the original date of purchase.
Whilst the industry-standard warranty is actually two years, many watch companies have gone beyond that and now offer five years of warranty, some eight, and some even longer. Patek Philippe's warranty even expires if interventions are performed by unauthorized third parties.
Resale value
Resale values for different watch brands are hardly static since it depends on many variables and as a result, it is difficult to predict the future. Breguet might not be as expensive initially, but it does not maintain value nearly as well as Patek Phillippe's timepieces particularly since it began mass-producing its watches.
Currently, Rolex and Patek Philippe are the two most notorious brands for holding resale value and according to data, Patek Philippe watches are the 4th best luxury watch to invest in. Not only do they hold their value over time, but their prices also appreciate, making them a perfect investment option. Thus, Patek Philippe's resale value trumps that of Breguet, whether vintage or modern but this can change in the near future.
Which Has A Better Ranking Patek Philippe or Breguet?
According to a recent report by a brand evaluation agency known as Interbrand which publishes a list of the best Swiss brands in the world, Patek Philippe stands as the third most internationally recognized brand in the Swiss watch business. It also took the 15th position as the best Swiss brand in the world while Breguet's position was 25.
A Morgan Stanley report in association with Swiss consultancy firm LuxeConsult estimates Patek Philippe's sales at retail were around CHF 2.03 billion in 2021 making it the 6th most powerful brand in the industry. Breguet lags behind Patek Philippe in this regard too with its brand value being around 1 billion CHF and it is ranked the 18th most powerful Swiss Watch brand.
Comparing A Popular Patek Philippe Watch With A Popular Breguet Watch
Now that we have completed an in-depth comparison of Breguet to Patek Philippe, let us take a look at some models of both companies.
We wish to reinstate that there is no 'better' choice and none of our descriptions is presented in a bid to 'sell' one brand over another. It all comes down to your personal preference, as both Patek Philippe and Breguet are pretty similar in terms of quality and prestige.
The only main difference is found back in the name. Patek Philippe is known as a sign of wealth and success, whereas Breguet is often linked to vintage watches
Patek Philippe 5196R vs Breguet Classique 7147 rose
Patek Philippe 5196R
Coming from the celebrated Calatrava line, Patek Philippe 5196R is recognized as one of the finest symbols of the Patek Philippe style and the very essence of the round wristwatch. One of the major reasons why this watch is so popular is because of its beautiful and elegant look. It epitomizes understated elegance and features an 18kt rose gold case of diameter 37mm and finely encapsulates the wrist with its brown alligator leather strap.
What makes it stand out is the opaline dial that houses rose gold hands in addition to index hour markers. A close look at it will reveal that the minute markers are carved around the outer rim and a small seconds sub-dial is located above the 6 o'clock position.
Aside from a beautiful vintage look, this watch is powered by the 215 PS caliber and features a manual wind movement that ensures a gliding rotation of the hands with a 44-hour power reserve that ensures accuracy and better performance of the timepiece while increasing the lifespan of its battery at the same time. The price range is from 19,000USD to about 63,990USD.
Breguet Classique 7147 rose
Apart from the different movements and years of production, the Breguet Classique 7147 rose shares a lot of similarities with the Patek Philippe 5196R. It presents this 40mm watch in rose gold with a delicately fluted case band, sapphire-crystal case back and features a white "Grand Feu" enamel dial with Arabic numerals.
Aside from a stunning aesthetic, it comes with a flawless finishing and a precise in-house caliber of the highest quality. Its offset and stepped-down small seconds sub-dial between 5 and 6 o'clock is also extremely functional and its self-winding movements are exquisitely decorated. It is comfortable on the wrist and the price range for a Breguet Classique 7147 rose is from 15,800USD to about 21,000USD
| | |
| --- | --- |
| Patek Philippe Calatrava 5196R | Breguet Classique 7147 rose |
| •Brand: Patek Philippe | •Brand: Breguet |
| •Reference number: 5196R | •Reference number: 7147BR/29/9WU |
| •Movement: Manual winding | •Movement: Automatic |
| •Case material: Rose gold | •Case Material: Red gold, Rose gold |
| •Bracelet material: Crocodile skin, Leather | •Bracelet material: Crocodile skin, Leather |
| •Year of production: 2004, 2012 | •Year of production: 2019, 2021, 2022 |
| •Gender: Men's watch/Unisex | •Gender: Men's watch/Unisex |
| •Location: Austria; France; United States of America | •Location: Germany; Japan; Switzerland; United Kingdom; United States of America |
| •Movement: Manual winding | •Movement: Automatic self-winding movement |
| •Movement/Caliber: 215 PS | •Movement/Caliber: 502.3 SD |
| •Case material: Rose gold | •Case Material: Red gold, Rose gold |
| •Case diameter: 37.0 mm | •Case dimensions: Diameter: 40.0 mm, Thickness: 5.4mm, Lug-to-Lug: 44mm, Lug width: 20mm. |
| •Water resistance: 3 ATM (30 meters/100feet) | •Water resistance: 3 ATM (30 meters/100feet) |
| •Crystal: Sapphire crystal | •Crystal: Sapphire crystal |
| •Dial: Grey, Silver | •Dial: White |
| •Bracelet material: Crocodile skin, Leather | •Bracelet material: Crocodile skin, Leather |
| •Bracelet color: Brown | •Bracelet color: Brown |
| •Clasp material: Rose Gold | •Clasp material: Rose Gold |
| •Power reserve: 44 hours | •Power reserve: 45 hours |
| •Warranty: Two years | •Warranty: Two years |
Frequently Asked Questions
Is Breguet worth buying?
Yes. Breguet is a prestigious watch brand that has been in production since 1775 and many of Breguet's watches provide tremendous value at an affordable price.
Is Patek Philippe the best watch in the world?
Patek Philippe is undoubtedly one of the world's best watch manufacturers. It is one of the 'Big Three', or the holy trinity of watches (a designation that watch experts gave to the most prevalent luxurious watch brands in the world) in addition to Audemars Piguet, and Vacheron Constantin.