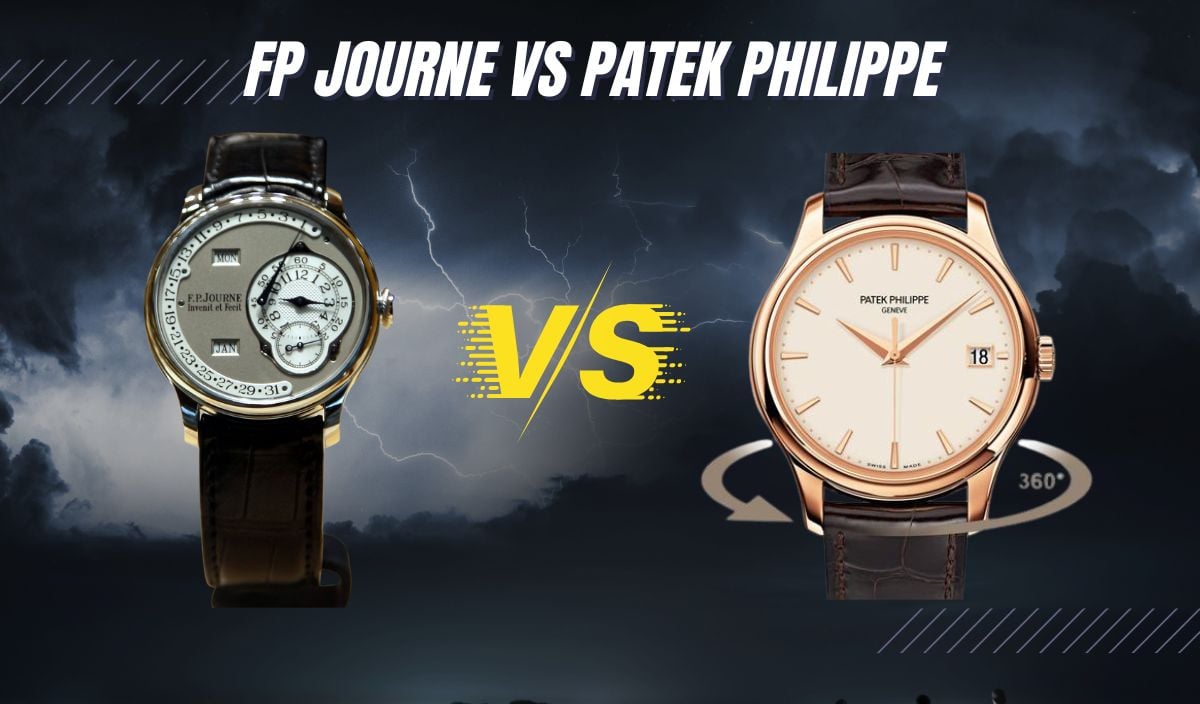 In watch enthusiast circles there is never a shortage of details to obsess over. Whether it is the dial and bezel combo of a new Oris Divers Sixty-five you have been lusting after for months or which ultra-luxury brand between FP Journe or Patek Philippe is the king of the mountain, we always have decisions to make. As we begin to ascend through the luxury tiers in this hobby, the pros and cons tend to become less objective allowing for personal preference and style tend to shape our decisions.
If you are lucky enough to be one of the watch enthusiasts saving up for that brand new Oris, let me first say congratulations and second inform you of one of the unfortunate truths of watch collecting. No matter how blessed you are in your ability to enjoy a timepiece, there will always be someone who has more. There are fellow watch enthusiasts who see your grail investment as nothing more than a beater, something to knock around on the weekend while giving their "Haute Horlogerie" watches a rest.
While I am sure that many owners of these pieces would be quite happy to wear something from entry or mid-level luxury brands, there is no doubt that they feel the difference when they put it on their wrist. Let's look at two of these illustrious brands that help make up the ultra-luxury subset of watch collecting. One an enthusiast crowned member of the Holy Trinity of watchmaking in Patek Philippe and the other a relative newcomer with an eccentric owner and namesake in FP Journe.
If you are lucky enough to be deciding between these two elite watchmakers, well done, you have made significantly better life choices than myself! If you make up the other 99% of readers to this article, let's play a fun game called "If I won the Lottery"! Either way, we are going to see these two heavyweights slug it out as FP Journe Vs. Patek Philippe. Let's decide which watchmaker of near-horological perfection is right for you.
History of Patek Philippe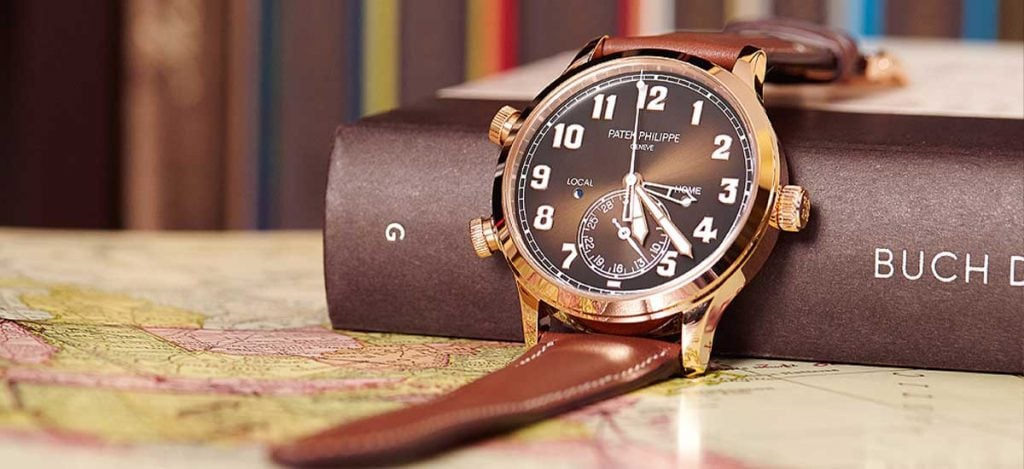 The history of Patek Philippe is one of the most illustrious of all luxury brands dating back to 1839. Starting as Patek, Czapek & Cie by Norbert de Patek and Francois Czapek. They were later accompanied by Jean-Adrien Philippe resulting in the brand as we recognize it today in Patek Philippe.
Specializing in complicated timepieces such as the "Duke of Regla" in 1910, which was a Westminster chime pocket watch, the company secured its place among the most prestigious Swiss watchmakers of the time. Following the universal challenges of the Great Depression, Patek Philippe found refuge in the form of two brothers willing to invest in the company in Jean and Charles Henri Stern.
If that Stern surname sounds familiar it is likely due to the fact the family still remains in control of the brand today, or you have an XM subscription and a thirst for shock jock radio. Considering you are this deep into the article already, I would be willing to bet the former.
Throughout this investment and ultimate transition to ownership of the Stern family, Patek Philippe has released some real bangers! Take for instance the Calatrava, the literal gold standard of circular dress watches. So simple, yet objectively perfect. Then there are the grand complications! Watches so complicated that I get an actual headache just trying to think of how the mechanics inside work.
I think there may have even been some weird 70's style of watch designed by some guy named Gerald Genta. I am sure someone has heard of it before, I think it is called the Nautilus. This history of success and portfolio of some of the most iconic watches to ever grace the wrist (albeit a very well-off wrist), has helped to cement Patek Philippe as one of the Holy Trinity.
This enthusiast-crowned title was given to the three most sought-after and illustrious watchmakers in many a watch enthusiast's eye Audemars Piguet, Vacheron Constantin, and the one and only Patek Philippe. Although many agree on these three as top of the horological mountain, there are those who feel it might be time to inject some new blood into the mix. Perhaps a company like our challenger FP Journe.
History of FP Journe
In terms of the history of the Swiss watch industry, FP Journe is a fresh-faced baby. Officially founded in 1999, FP Journe is the brainchild of the one and only Francois-Paul Journe. While most ultra-luxury brands are on the 5th or more regime, FP Journe is still operated by the watchmaker that founded it. In an industry built upon tradition and slow but steady innovation, Francois-Paul Journe is a breath of fresh air.
It is impossible to separate the brand from the watchmaker, but who exactly is Francois-Paul Journe? To put it simply, Francois-Paul Journe is a watchmaking savant. He attended watchmaking school in Paris at the tender age of 14. After a few years, he would later graduate and begin to develop all sorts of complicated watches such as a planetarium mechanism at just 22 years old.
To anyone with an understanding of the complexities of watchmaking, this is no small feat no matter how much time you have dedicated to the craft. After furthering his development with his uncle and a mentorship with the one and only George Daniels, the horological legend that created the Co-Axial escapement that powers many of Omegas modern watches and most of them holds their value, Journe opened his first workshop in 1985.
After several awards and achievements in the world of watchmaking FP Journe the brand as we know it today would officially begin in 1999. FP Journe quickly grew a cult following of dedicated collectors that were inspired by their genius and creativity of Mr. Journe. The next several years saw him opening boutique locations throughout Asia, the UK, and the United States.
The bespoke watchmaker grew into a brand capable of producing close to 1000 watches annually. Despite a minority ownership by luxury brand Chanel, FP Journe has secured its place among the most prestigious of all independent watchmakers. The history of these two great brands is very different. Patek Philippe is steeped in tradition and history.
The traditional watchmaking legacy is only recently being overshadowed by their "new" watch, the Nautilus. A watch that was released when Francois-Paul Journe was fresh out of watchmaking school. The legacy of FP Journe on the other hand is still being written. Time will tell how the brand is perceived in the next 50 or 100 years, but with Francois Paul Journe still at the helm, there are several directions this story could go.
If you are deciding between these two brands with your hard-earned money, their histories do little to help make the decision easier. With Patek Philippe you get a brand that encompasses classic watchmaking and traditionalism but with FP Journe there is an element of excitement since their history is still being made.
Since I am forcing myself to pick, I am going to award this point to Patek Philippe. I am a traditionalist! As much as I wish I could pick the more exciting option, I'd be pretending to be cooler than I actually am. Now that we have looked at the history of these 2 brands, let us dive into some of their more iconic watches and see how they compare.
You can't mention Patek Philippe watches without taking a closer look at their iconic Nautilus line. Are Patek Philippe watches the most expensive? No, there are watches from many independent brands that exceed what Patek Philippe produces, but nobody can mark up a time-only watch like Patek Philippe.
Admittedly this pricing is fueled much more by the hype associated with these models, but when a roughly $35K watch can be found on the grey market for as much as $150K, something is up. And don't even get me started on the limited production models. $500K for a green dial, sure seems like a great deal. $6.5 million for a Tiffany Blue dial, what in the actual F@*$! What is this watch that could make people lose their minds over the slightest of variances?
The Patek Philippe Nautilus was designed by famed watch designer Gerald Genta to help compete with the Audemars Piguet Royal Oak, which Genta also designed a few years previous, which popularized the idea of a luxurious stainless steel luxury watch.
The reference 5711 is a 40mm time-only watch, sporting a signature case shape and integrated bracelet. The watch is powered by an in-house caliber 26-330 S C and finished to a standard that only Patek Philippe can achieve, The Patek Philippe Standard. sarcasm aside, the Patek Philippe standard rivals that of the previously used Geneva Seal and for those in the know, is a big deal.
So, what's not to love about the 5711? For starters, the prestigious movement which although absolutely beautiful and finished to the prestigious Patek Philippe standard is still just a time-only movement without a hacking second. As trivial as it seems, this lack of a pretty standard feature tends to ruffle quite a few watch enthusiasts feathers.
Add to this the fact that the bracelet uses a pin and collar system that will require a trip to the watchmaker for most owners and you're left with what feels like an outdated luxury watch. I guess the good news is that if you have enough money to afford one of these at their current prices, especially the green or Tiffany variants, you could probably afford to keep a watchmaker on staff to make adjustments as needed.
FP Journe Chronometre Bleu- Are FP Journe watches any good?
Much like the Nautilus to Patek Philippe, the FP Journe Chronometre Bleu is often the first watch that comes to mind when people think of the brand. With a comparable MSRP of roughly $37K, this watch seems like a relative bargain to the Nautilus only commanding around $80-90k on the grey market. As insane as it seems, this watch still may even have some room left before it hits its value ceiling.
What exactly will your meager $80K bring you in the world of FP Journe? The Chronometre Bleu, reference CSBLEAU TA 39 A BL, is a 39mm time-only watch made of tantalum and matched with a beautiful alligator strap. The real showstopper here is the blue chrome dial. It demands your attention, unlike any other blue dial I have ever had the fortune of glancing at.
The watch is powered by a hand-winding caliber 1304 movement crafted out of 18k gold. The off-centered sub seconds and signature handset help to give this watch a look that is distinctly FP Journe.
As beautiful as the Chronometre Bleu is, it is not a watch for everyone. The alligator strap, while looking dapper when paired with a suit, would have a hard time with a more casual look.
In addition to that, the 30m of water resistance does not do much to instill confidence that this watch is welcome outside of its role as a stand-alone dress watch. The case features a very durable material in tantalum, but based on what we see with the rest of the watch, it appears that this is not intended to be put to the test.
The flagships from both of these watches are about as good as it gets within the watch industry. They both feature finish and construction that separate them from the pack, while also being definitive examples of their respective offerings. How do you pick a winner when the alternatives are this exceptional? Throw away all logic and reasoning and go with your gut of course!
For me, it's the FP Journe Chronometre Bleu. I love both of these watches, but when I compare them head to head the Nautilus seems like a futuristic design that is slightly hampered by some outdated components, while the FP Journe sports a classic design with some intentional artistic flare. Not to mention, with the money left over I could easily afford almost any luxury sports watch for men in production to help fill that need.
Now that we have taken a look at the history and each of these brands' respective icons, let's look at the brand identity or the X factor if you will. Both of these brands present classically designed options in the ultra-luxury segment, but it's how they differ that helps give them their distinct identity and fuel the passion of their collectors.
What makes FP Journe so special?
When looking at the design cues from FP Journe it doesn't take long to pick up on the hallmark features. The watches are classically designed but do not come across as vintage reproductions. I have always thought that they looked like a watch designer from the 1950s who was asked to design a complicated watch from the 2000s.
The use of sub-dials is there, in and of itself a very classical feature of a timepiece, yet the use of asymmetry and multiple sub-dials, helps give the watch that futuristic feel. When I try to put my finger on what makes an FP Journe such a unique timepiece it is the design. The watchmaking and complication are top-notch.
The finishing is right up there with any other ultra-luxury independent watchmaker. The design, however, is in a league of its own. There are few watches that have a design identity so strong that you can identify them from across the room, but if you are lucky enough to be in the same room as someone with an FP Journe, you'll know from that first glance of their wrist.
What makes Patek Philippe so special?
If you are a watch enthusiast, at one time or another, Patek Philippe was the brand that was presented to you as the pinnacle of watchmaking. You may have expanded your knowledge and started to view other brands as worthy of that place, but there is no other brand in the watch world as deserving of the title as the most luxurious.
In my opinion, it is this brand cache that makes a Patek Philippe so special. When you walk into a room and notice someone with a Patek Phillipe on their wrist, you know that you probably walked into the right room. These watches are synonymous with people of power and influence and that is a quality that brands can't pay for, not even Patek Philippe, it needs to be earned.
The X factor is always a hard category to award a point to. This is in many ways the most subjective of any of these categories. If I am honest with myself, however, I am going to have to give the point to FP Journe. Even though a Patek Philippe will carry with it such respect and heritage, it is the strict adherence to a design ethos with FP Journe that captures my attention.
Patek Philippe has a vast catalog and in many ways doesn't always stand out as Patek Philippe watches. The same can not be said of FP Journe. Sure, there is some variance between models, but that design is always there.
Value
It's almost laughable at this price range, but the final category that we need to compare between these two brands is value. With the current hype surrounding Patek Philippe and FP Journe we need to accept that when we look at the list price for these models we are looking at fake numbers. These watches are not available at their list prices and these price figures are less useful than a glass hammer.
Do Patek Philippe watches hold their value?
Patek Philippe watches are one of the safest bets in the watch industry. That wasn't always the case, but due to the popularity of models such as the 5711 Nautilus selling for 400% of its list price, all of their models have seen a nice bump up in residuals.
Models that you may have been able to score a discount on in years past are now reselling for over-list price and have waitlists of their own. All boats certainly do rise and Patek Philippe may be the best example of this in the watch industry over the last 5 years.
Do FP Journe watches hold their value?
FP Journe watches are considerably less common than what you find with Patek Philippe. Add to this their incredibly loyal and passionate collector base and FP Journe watches are very safe investments as well. While they may only trade today for up to 200% of their list price, due to the lower production, I expect these watches to have a higher ceiling.
I can only imagine what will happen to the value of these watches when FP Journe is no longer here to produce them himself. I am sure we will all see that 200% markup as the deal of a lifetime in the decades to come. These brands both benefit from some of the strongest growth potentials in the watch industry. There are 2 different ways to approach this point for value.
In terms of the value of the watch that you get for the list price, I feel that FP Journe is able to offer more value for what they are asking. When it comes to the overall value of the brand, on the other hand, nobody can compete with the Patek Philippe and specifically the 5711 Nautilus. As I mentioned earlier, however, the list price is irrelevant to these brands.
If there was a snowball's chance in hell that you could get either of them at least this point may have gone a different direction, but I have to give this one to Patek Philippe. After a grueling battle of back-and-forth action between these two great brands we stand tied at two points apiece. I don't believe in ties, so lucky for you, a guy full of opinions and without the potential to ever actually put my money where my mouth is will make the final decision on this one.
The stakes have literally never been lower as you are guaranteed an exceptional watch no matter which one you choose. Patek Philippe pulls ahead when we look at the brand cache, history, and overall value. FP Journe showed its strength in design, both with their overall lineup and their Chronometre Bleu in particular. This truly was a close battle, but if I have to choose its FP Journe.
I really appreciate both of these brands and the unique value propositions that each of them presents in this ultra-luxury category. If I was actually in the position to purchase a watch from one of these brands, I would probably get one from both. They are very different from each other and if I am spending that type of money on a watch, I am sure that the hypothetical version of myself can afford both and deserves it (He works hard for his money, don't judge!).
The reason I went with FP Journe over Patek Philippe, however, is actually pretty simple. Despite awarding the point in value to Patek Philippe, there is a very real possibility that there will come a day when not even hypothetical me can afford an FP Journe. I am not sure that there is a ceiling for this brand. Patek Philippe on the other hand, while growing in value every year, should always be available, even if you need to reach deeper in your pocket every year to get it.