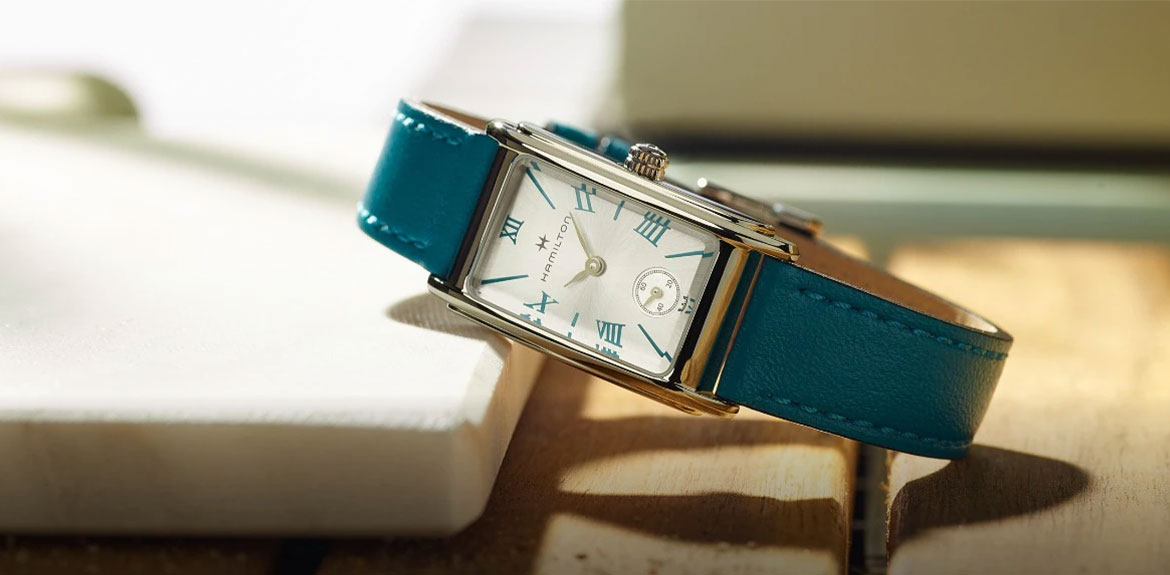 Oris vs Hamilton (Brand Comparison Including ALL Collections!)
Searching for your first Swiss luxury watch? Need something to give your boss or dad? Want to have a casual everyday watch to wear? Oris and Hamilton offer incredible value with its high-quality material and sleek designs making both of them attractive options.
Getting started may prove intimidating and overwhelming. Do you want an experimental or large timepiece? With both brands releasing many models over the years, this guide will help you select the right brand and model for you.
Oris Design & Style
Osris designs are innovative yet traditional and modern. Refined and simplistic offering that won't intimidate.
Many aficionados have Oris timepieces as part of their weekly rotation. Perfect for daily and weekend wear with the family, it also works well for conferences, church, and casual dating.
Timepieces are available in six iconic collections.
This collection embodies the company's commitment to heritage and innovation with timeless elegant timepieces. These versatile designs include minimalist mid-century to futuristic skeleton watches. You can find chronographs, moon-phase displays, and 10-day power reserves.
These diver's watches were designed with sub-aqua practicality in mind. Clear legibility and the classic unidirectional rotating bezel, a hallmark of a diver's watch. Offered in a wide variety of materials and sizes, it is the brand's most extensive collection.;
Combining stunning design with high-performance materials and fit-for-purpose functions. They include day-date complications and chronographs.
Vintage-inspired pilot waters with pointer date display
This vintage-inspired pilot watches pay homage to the a signature design, the Big Crown. Released in 1938, it featured an oversized crown that was designed to be operated while wearing leather gloves.
The collection resembles old-school aviator watches, but have state of the art mechanical technology. Most are distinctive pointer-date models with a full view of the month around the dial. Available in a range of sizes and styles, including a few limited editions.
Drawing inspiration to the company's first diver's watches, particularly the iconic 1965 model that had a bubble-curve crystal and rainbow of mid-century dial tones.
These are elegant timepieces that are vintage inspired and have innovative watchmaking techniques. You can find chronograph models in a wide variety of sizes, range of dial colors and bracelets.
Vintage-inspired diving watches
This collection updates the Big Crown series with larger case sizes, more complex mechanical configurations such as chronographs and week-dates.
It is geared towards pilots that value cockpit-ready functionality and aesthetically. These come in a range of colors, case materials, and strap options.
This is the brand's most limited and exclusive series. With only two models, ProPilot X watches have skeletonized movements, built entirely in titanium, and are light and high-tech. They feature a 10-day power reserve and Oris patented non-linear power indicator.
Hamilton Design & Style
Khaki Field
Inspired by Hamilton's WWI timepieces, this military collection was a staple for U.S. soldiers that shipped out 1914. This marked the transition from the brand's pocket watches to wristwatches to accommodate soldiers on the battlefield.
The collection evolved over the years to become one of the most robust watches on the market for modern wear.
Khaki Field Mechanical
Available in stainless steel or leather strap variants, it is perfect for sportsmen and those seeking action in great outdoors. An incredibly durable watch.
It uses hand-winding for superlative reliability and readability with hard-wearing materials and luminescent numerals.
These modern timepieces are a creative take on the brand's 1918 timepiece that was designed to keep the U.S' airborne postal system running smoothly and on time.
Khaki Navy
Another timepiece that pays homage to the brand's history, these timepieces are perfect for mariners, sailors, and divers.
These timepieces are waterproof, highly wearable, and made to the most stringent technical specifications and ready for any maritime endeavor.
Broadyway
This collection includes various movement and color options designed for urbanites and style-conscious men. Watches have clean metal finishes and refined faces.
Broadway Day Date Auto
A versatile piece, it is available in a variety of straps with both water resistance and a stainless steel surface. It also has an 80-hour power reserve.
Broadway GMT
With an adjustable bezel equipped with 24 different city destinations, a 24-hour display, with an 80-hour power reserve, the Broadway GMT is the ideal travel watch for the cosmopolitan man.
American Classic
Although the company has since moved to Switzerland, it's long standing American history is found in their modern designs, especially the American Classic.
Intra-Matic Auto
Has a two-tone cream and black colorway with an 80-hour power reserve. It also houses an automatic watch movement with anti-magnetic allow to prevent interference.
Boulton Small Second Quartz
Preserving the American style found on the original design in 1949, it has Roman numerals, discreet second ticker and a vintage buckled leather strap. It also has a modern look with the PSR Digital Quartz.
The collection has an extraordinary suite of contemporary watches that blends exceptional craftsmanship with intrepid innovations and traditional touches.
Jazzmaster AutoChrono
The perfect blend of old and new, the Jazzmaster Autochrono utilizes an automatic movement with a 60-hour power reserve.
Viewmatic Skeleton Lady
This unveils the watch's intricate movement that uses a skeletonized dial and has stainless steel bezels with a mother of pearl face.
Open Heart Auto
An elegant companion to any woman's wrist, it combines a white leather calf strap with four diamond indexes on a flower-design mother of pearl watch face.
Ventura Line
The Ventura still remains an unconventional classic with its triangular face and electrical movement for an effortlessly cool look. A reinterpretation of the original 1957 model, the stainless steel watch is battery-powered with stylized markers, and a distinct tri-tier bezel.
Using the identical technology found in the Khaki collection, the Ventura auto uses the wrist's natural movements to help the internal battery. It also contains a glass window for a glimpse at the sophisticated movement.
Oris vs. Hamilton – Build Quality
Oris Build Quality
Oris has a sterling reputation due to its rich history, diverse offerings and overall vibrant and rich catalogue of vintage inspired timepieces. With its respective heritage, it is highly regarded as a brand every collector should own among aficionados. They are also a great entry point for a Swiss timepiece.
Stylish, innovative, versatile, and meticulously crafted pieces, Oris models are renowned for being one of the best values in the Swiss watch industry. Sensible-prices timepieces with ETA, Sellita, and in-house movements and available in a range of sizes, colors, and designs make it an exceptional value.
The brand maintains its unwavering commitment to mechanical movements and is one of the few Swiss horology houses that only makes mechanical watches. It's destinct red rotor design is easily recognizable and an insignia for the brand's dedication to high-quality mechanical movements.
In juxtaposition to high-end competitors, Oris is a better investment due to exceeding expectations and features than considerably lower priced watches with similar features.
Water resistance ranges from 30 to 500 meters.
They come with a 2 year warranty.
Hamilton Build Quality
There are only a few brands that are more versatile, well-known, and have extensive U.S. history than Hamilton. The brand is well known by aficionados and collectors to be a great value with attention to detail, solid performance, and overall great build quality.
The brand produces analog mechanical automatic and analog quartz and digital watches. Usually made of stainless steel with dial windows of sapphire crystal. They use ETA movements
Watches house reliable, mass-produced ETA movements with the latest tech such as silicon parts and extended power reserves with premium sapphire crystal. With a vast range models, wide variety of dial colors, many strap materials in multiple colors.
Water resistant between 30 to 100 meters.
They come with a 2 year warranty.
Verdict on Brand Quality
They are similar, however, Oris has more variety of movements and offers more water resistance in some models.
Oris vs Hamilton – Price/Quality ratio
Oris Price/quality ratio
The brand's unrelenting dedication to using high-quality materials to preserving traditional mechanics makes it unique and one of the best on the market. In juxtaposition to other Swiss brands, it has affordable price points, especially at their entry-level watches.
Retail prices begin at $800 for its TT1 model and upwards to $19,000 for its limited edition Carysfort Reef desin.
Middle tier watches with more complicated functions range from $3,000 to $6,000
Topping out the price range are expensive options such as the yellow gold limited edition Carysfort Reef Oris, which retails for $19,000, along with the solid 18k rose gold Artelier Calibre 111, which retails for $15,500. There is certainly an option for every budget within the current Oris lineup.
Hamilton Price/quality ratio
The brand's American heritage design watches are made of high-quality material and its combination of many styles make its offering extremely versatile. With dressy, sporty, and even futuristic timepieces that make it for a great casual watch.
Its distinctly American ethos and thematic designs like aviation, and cinema make it popular choice for mid-priced watches, especially when more expensive brands use identical movements and materials.
Hamtilon watches start at $325 for its Khakhi Field Mechanical and upwards to $6,195 for Jazzmaster
Verdict on Price/Quality Ratio
If you are looking for the brand that gives you the best value for your money, Oris is almost unmatched. It offers possible the best value in the Swiss-made industry.
So far we have compared both the brands in terms of design, build quality, and pricing. But now let's go back in time and explore the history behind Oris and Hamilton.
History of Oris
With its unwavering commitment to affordable timepieces that are stylish and technical, the company is popular in the enthusiasts market.
Even the highest of the brand's offerings are an incredible valuable that cannot be found on other Swiss brands within the price range. Highly regarded by many, it is a perfect choice for everyday wear.
Since its inception, Oris has taken pride in creating and engineering watches at affordable prices. Many aficionados have come to love the brand for its unrelenting commitment to value and perfect for everyday and any occasion wear.
The beginning
In 1904, Paul Cattin and Georges Christian come together to purchase the recently closed Lohnre & Co. watch factory and partner with the local mayor as Manufacture d'Horlogerie de Hölstein Christian & Cattin on June 1st, 1904.
Along with several trademarks, the pair created Oris after the nearby Orisbach tributary of the Ergolz river. It's mission was to create modestly priced watches.
In 1925, the company produced leather straps to match the growing wristwatch market. They featured an additional bund-style piece with a leather cage to securely hold a pocket watch to the wrist.
Aviation and Military
Osris created its first pilot watch in 1938, which combined signature design elements – an oversized winding crown and a pointer calendar display.
WWI decreased the sales and production of timepieces and to combat that, Osris produced alarm clocks that featured a central alarm-setting hand. It came in various shapes, colors, and sizes.
Innovation and Technology
The brand created its first automatic watched that was powered by in-house Oris Caliber 601 in 1952. The 601 was a self-winding movement with 17 jewel rotor automatic and operated at 18,000 beats per hour.
It had running seconds and power reserve indicator that assured the rotor was functioning properly. This eviscerated the need for hand-winding.
Introduced in 1965, the Oris Waterproof 36mm was the brand's first purpose-built diving watches. It featured uni-directional rotating bezel, black dial, and a water-resistant case up to 100 meters.
It was powered by an in-house movement with a frequency of 18,000vph and had a power reserve of 46 hours. These early models served as inspiration for the modern and popular Oris Divers Sixty-Five.
Oris' first chronograph, the Chronoris 38mm was introduced in 1970. Housing a 17-jewel caliber 725 engineered by Dubois Depraz, it required manual winding and featured a clean display without elapsed minute and hour counters. An individual could align the bezel with a minute hand if needed.
Quartz Crisis of 1970-1980s
Like many others, the brand had difficulty navigating through the quartz crisis of 1970-1980s. With cheap watches from Asia infiltrating the market and other hardships like unemployment, it was carelessly acquired by ASUAG (presently known as Swatch Group). Antithetical to Oris' heritage, THE ASUAG forced the company to create quartz watches.
It would gain its independence in 1982 and returned to mechanical timepieces. It also introduced its first mechanical watch using Point Calendar complication from the 1930s in 1984.
Playfulness and Novelty
The company's first alarm wristwatch was introduced in 1988. The 34mm watch housed the caliber 418 and was available in an assortment of dial colors, indices, and case finishes.
Drawing inspiration from soccer and golf, the 40mm Player's watches were introduced in 1990. They featured a timing bezel and movement model that had fourth push-button sport specific counters and an ETA 2824 caliber.
In 1997, the brand patented the innovative Oris Worldtimer that allowed wearers to adjust local time in 1-hour loops. Ideal for traveling between time zones.
The 2000s
The inauguration of the millennium marked the brand producing larger watches like the iconic Oris XXL to match fashion trends. The red rotor was trademarked and used as an insignia for the brand.
To celebrate its 100th anniversary, the Centennial set was released in 2004. Limited to 1904 pieces, it included a 42mm Atelier Worldwide that housed a caliber 690 and 8-day mechanical alarm clock.
2010 and beyond
Oris introduced many introduced innovative technology like a sliding sledge clasp that kept a timepiece on a wrist and the Oris Aquis Depth Guage in 2013.
In 2014, the brand highlighted its 110th anniversary with an in-house movement Calibre 110. This hand-wound movement features 40 jewels, 21,600vph frequency and a ten-day power reserve.
Recently in 2020, Oris introduced its first in-house developed automatic movement in decades, Calibre 400. It features antimagnetic movement, five day power reserve, and 28,800vph frequency.
History of Hamilton
Rise from the ashes
Hamilton has a long standing America heritage. Popular, well-respected, precise, reliable, and stylish, its watches are perfect for daily wear.
This Swiss brand with American roots offers aficionados and collectors incredible value. It also is approachable and fun for those who want to build a collection. Solidly built and reliable
Hamilton was a product of several failed watch companies – The Adams & Perry Watch Company, the Lancaster Watch Company, and the Keystone Standard Watch company. They inhabited the same manufacturing facility in Lancase in 1875.
A group of investors purchased the Keystone Standard brand and facilities, as well as the struggling Aurora Watch Company of Aurora, Illinois in October 1892.
They merged the two companies and transported Aurora's machinery to Lancaster, Pennsylvania and extended the facilities with a new wing. They chose the name Hamilton as a tribute to the original owner and its first planners, Andrew Hamilton and his son James.
The company's Broadway Limited pocket watch helped mitigate the increasing number of railway accidents and fatalities that occurred during the late 19th century.
Its relationship with the railroad industry and train conductors secured its place among others as the maker of "the Watch of Railroad Accuracy". The company's bread and butter, Grade No. 936, was accurate, reliable, and provided legibility. Most had beautiful white dials with stark black Arabic numerals and high-contract had for readability.
WWI & United States Military
Two years later, Hamilton shifted its focus from railroads to supporting American industrialism throughout WWI by becoming the sanctioned pocket watch supplier for the United States Military.
These could be depended upon in the trenches and battlefields, however, proved to be impractical for soldiers on the move. Infantrymen preferred the ease of strapping a watch to the wrist because they needed to use both hands to load his weapon while simultaneously checking his watch.
This resulted in Hamilton installing pocket watch movements in smaller cases that were sized for wrist wear. Additionally, produced timepieces that were powered by the Hamilton caliber 983, a 17-jewel 0-size pendant movement.
Some of the first "trench watches" were re-engineered pocket watches with lugs that were soldered strips of wired that connected the case to a strap of leather or canvas for wearing on the wrist.
In 1912, the company created "wristlets" for women using 0-size pendant watch movements. Company began modifying the pieces for soliders and men.
Although it was vogue for society gentlemen in early 20th century, troops that came home after the War ended continued to wear their wristwatches and the style caught on contrary to the accepted feminine look. This established a relationship with the U.S. Armed forces lead to one of its most iconic and enduring product lines.
Aviation and travel
Hamilton transitioned from the railroads and military to being the preferred timepiece for skies. Pilots who made the first U.S. airmail run from Washington D.C. to New York began wearing Hamilton watches on their wrist in 1918.
In 1926, a Hamilton watch accompanied Admiral Richard E. Byrd on his a little under 16 hour flight to the North Pole. He then set out for his first Antarctic expedition in 1928 with 60 of the brands watches accompanying him and his crew. These were powered by the Hamilton caliber 992.
Throughout the 1930s, the company became the official timepiece provider for four major airlines in the early 1930s, Eastern, TWA, Northwest, and United. Its timepieces are still preferred by pilots today.
Yankees and expansion
Hamilton released its Piping Rock model in the late 20s and early 30s. It would eventually become one of its most popular designs.
After the Yankees won the world series in 1928, it presented its Yankee design to each team member. Both the Yankee and Piping Rock established Hamilton as a pioneer in watch design.
Hamilton also purchased the Illinois Watch company for over $5,000,000.
Art Deco
Inspired by the Art Deco movement 1930s timepieces were designed with Arabic numeral hour markers and many featured rectangular or geometric cases. Housing Hamilton's own calibers, the watches were available in platinum, solid gold, or gold-filled cases.
WWII Watches
WWII started in 1939. The U.S. military prognosticated its involvement and made requests to watch manufacturers to create accurate marine chronometers for Navy ships.
Hamilton was the only company to provide marine chronometers that met accuracy standards. Hamilton supplied nearly 11,000 marine chronometers to the U.S. Armed forces.
1942, Hamilton ceased producing watches for civilizations and focused entirely on the military. It supplied over one million timepieces that had variations of caliber 987, the brand's finest movement. Due to its dedication and exceptional timepieces, the Army-Navy "E" was awarded for excellence in production.
Technology and innovations
1957, Hamilton created one of the most dramatic changes to a design with the Hamilton Electric, the first electric watch. This began the end of windup watches.
The company developed the Venture in 1959, a sleek timepiece that was inspired by the Cadillac tailfins of the 50s.
1969, the company developed the first automatic chronograph, Calibre 11. This was a breakthrough for the company which was followed by the successful Pulsar model, the brand's first digital watch.
Present Day Hamilton
1974, it was sold to SSIH (later became Swatch Group).
The company would eventually build relationships with air racing and aerobatics industry with watches created for Red Bull Air Race and Swiss Aerobatic Association.
During the 1980s, the brand revived some classic watch designs
2000s to present
2006, Hamilton celebrated the Odysee 2001 timepiece by releasing a limited series of 2001 pieces of ODC-X-01.
In 2019 to the present, the brand continues re-issuing some of its famous vintage watches such as Hamilton Chrono-Matic 50 and Field Mechanical.
Oris vs Hamilton – Conclusion
With in-house movements and a myriad of styles to select, Oris wristwatches are ideal for anyone that wants to begin their collection with quality timepieces without a steep price tag. The brand's appealing case designs and technical features make them a great option for everyday wear.
Although a little bit more expensive, it's high-quality materials and durability make it the easy choice to pick.
About Exquisite Timepieces
Established in 1998, Exquisite Timepieces is your one-stop shop for all things luxury watches! We are an authorized dealer for 60+ luxury watch brands including Omega, Hublot, Seiko, & Longines! We are proud to showcase one of the world's largest pre-owned watch collections, including renowned brands like Rolex and Patek Philippe. Check out our brand new watch arrivals here and popular pre-owned listings here.