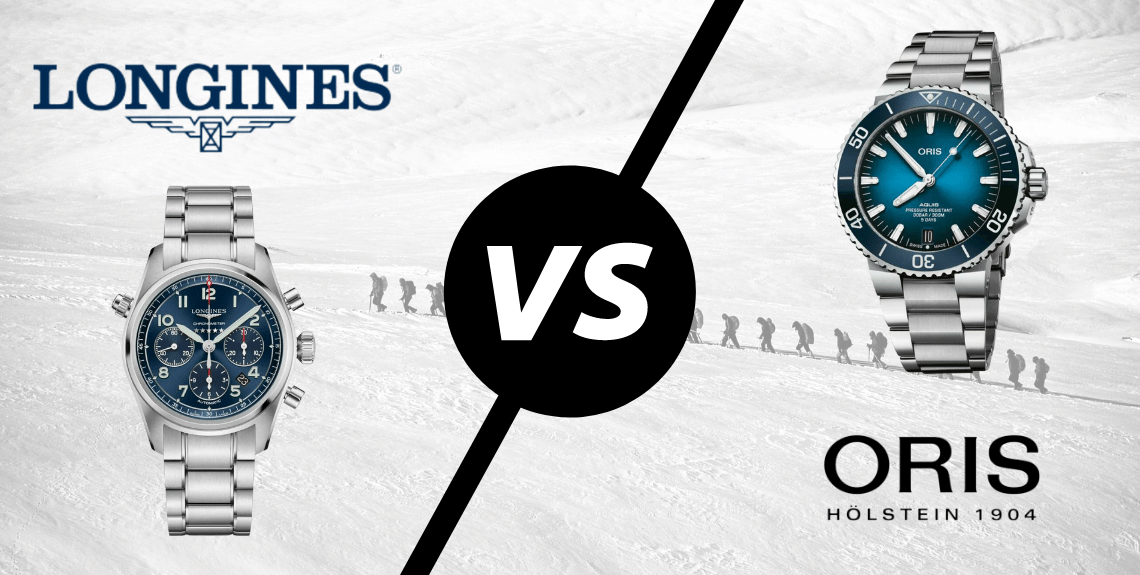 Every watch enthusiast desires to choose the best timepiece in terms of functionality and looks. Watch lovers go for the watch that has a superior design and style. When shopping for watches, enthusiasts will notice the various elegant timepieces produced by Swiss powerhouses. With so many brands and models available in the market, it can be hard to decide which one is the best, especially when deciding between a Longines vs Oris. Searching on the internet is a time-consuming task, and no one has the time to do so. But don't worry, we have done all the hard work for you.
If you are interested in purchasing extremely luxurious watches offered by Oris and Longines, you must be confused about which is the best one. To clear your confusion, we have provided you an in-depth comparison of the two renowned Swiss watch brands, Longines vs Oris.
Longines vs Oris: Resale Price
There isn't a significant difference between the resale value of Oris and Longines watches. If you expect to get more value from your watch than its purchase cost, you will probably be disappointed as that's not the case with these brands. But when it comes to selling a pre-owned watch, you will find Longines falls behind Oris, but it also depends on your watch's condition. If your watch is old and has had many repairs, you might not get the price you expected. If you have kept it pristine, you can confidently demand the price of your own choice from the buyer. The resale price depends on how well you take care of your watch.
Longines vs Oris: Watchmaking
Longines and Oris, both Swiss watchmakers, are well aware of the art of making timepieces. Typically, mechanical watches are more challenging to craft as compared to other types of watches. With that being said, Longines offers quartz and mechanical watches. On the other hand, Oris has only produced mechanical watches.
People who are more into sports should choose a  Longines watch because they have several classy sports models. Their Hydroconquest series and Longines Conquest collection are two of the most well-known sports watches. Generally, you will find their sports watches more refined than Oris'. Plus, in comparison to Oris, they have almost 400% more models for ladies. 
Oris has the red rotor as their signature design in the watches. The Flagship Heritage and Heritage Classic collections are one of their top-rated collections of classic watches. Top of the line Longines timepieces are found to be intensively refined classic watches featuring extra mechanical complications. Diving enthusiasts can opt for their sporty, top-shelf models that are designed with their needs in mind.
Longines vs Oris: Precision and Accuracy
The COSC tests watches to certify precision and accuracy. COSC stands for Controle Officiel Suisse des Chronometres, and it is also known as the Swiss Institute of Chronometry.
To attest to the timepieces' precision and accuracy, COSC does several tests on the watch movement. If they pass all of their tests, the caliber, the mechanical movement gets the Chronometer label as a reward. It also receives a COSC certificate that attests its accuracy. If a caliber can't get an accuracy of a least -4/6 seconds daily deviation, the watch is not accurate and precise enough. Such a high score is perfect for a mechanical watch. But with the COSC testing, the price of the watches also goes higher. That is why some brands do the testing by themselves to lower the price tags of their models.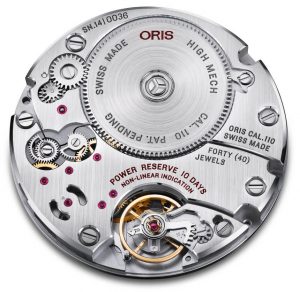 You can see the Chronometer tag clearly shown on the dial of Oris and Longines watches, proving that both of the brands are certified by the COSC. Some of the most accurate Longines watches are included in the Longines Record collection. Whereas Oris has some awesome chronometers as well in their watches, such as Oris Artelier Chronometer Date
Longines vs Oris: Longevity
Oris and Longines watches are renowned for their longevity. But in terms of maintenance, Oris models are recommended because Longines watches demand more repairs and services. A Longines watch cannot handle daily wear and faces some challenges to hold up in a harsh environment. Oris is designed just for such extreme conditions, especially their high-end sports watches. It means that you can take your Oris watch with you on adventures and vacations. No matter how rough and tough the activities are, Oris watches can easily sustain all of them. Activities like diving need a highly durable sporty watch like an Oris sports watch.
Longines vs Oris: Popularity and Brand Value
In terms of brand popularity, Longines takes the lead. It is a rich brand and is known for crafting luxurious watches for ages. No other brand has more brand value and brand popularity than Longines, except for a few Swiss brands, including Chopard, Rolex, Patek Philippe, and Omega. A report revealed that Longines is the fifth most famous Swiss watch brand on the planet. It gives a great idea about their popularity.
In contrast, Oris is a less famous brand. It is not even present in the top 50 Swiss brands, but Longines is included in this top 50 list. However, that doesn't mean people aren't aware of the brand. Not many private Swiss watchmaking companies have the brand recall of Oris. They have made a name in the watchmaking industry and are known for their luxurious and classy timepieces. But it is a luxury brand for only those customers who invest no more than $500 in a model. People who are more into spending five or more figures on a watch won't find Oris a luxurious brand. Their watches fall into the more attainable, lower watch market, or less luxurious brand category. Oris watches are perfect for watch enthusiasts on a budget.
Longines vs Oris: Cost
You can find entry-level watches for no more than or around $1,000 from both the models out there. Oris and Longines watches are referred to as value luxury models
In terms of cost, Oris watches have added value in their least expensive models in contrast to Longines' cheapest watches. The reason is that Oris features a self-winding automatic mechanical movement in their least expensive model. Hence, you will find a price of $600 or $700 for an entry-level watch by Longines. It has inexpensive quartz movements, justifying the lower cost of their cheapest model.
Longines vs Oris: Water Resistance
Before discussing the brands' water resistance capability, it is crucial to have a good idea of what we mean by water resistance. To ensure the warranty claim and its durability, you should take good care of your diving watch.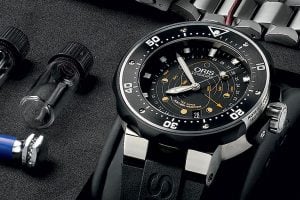 Oris features a rotating bezel ring in its top-notch diving watches. Time markers can be set using the bezel when diving. Their dive watches also feature a screw-down winding crown. It seals the case that prevents the water from reaching inside of the case body. Oris ProDiver Pointer Moon is the perfect example of an excellent dive watch from Oris. It comes with a case that has a water resistance of 3,280 feet or 1,000 meters. Divers can take a lot of help and information from its feature of displaying seconds, minutes, hours, and tidal range that coincides with the moon's phase.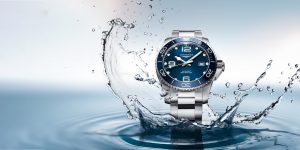 On the other hand, people who are very adventurous and look to go deep in the water should not choose Longines models. The Hydroconquest series by Longines comes with a water resistance of only 1,000 feet or 300 meters. Although not suitable for diving, Longines models are perfect for showering, swimming, and light snorkeling.
Longines vs Oris: Conclusion
We have benchmarked Longines and Oris against each other to determine their qualities. From the above discussion, we can say that Oris watches give a sportier vibe, whereas Longines watches have a minimalist style. Plus, Oris watches are more suitable for tough environments and rough use. They are sturdier than Longines watches. Longines is more famous than Oris, but both are well-known for their classy and luxurious watches. On special occasions, you would prefer to bring out your Longines watch. While going on holidays on an island, you would go for Oris sport watches to have fun in those deep diving activities. Both Longines and Oris are excellent brands, but they are well-suited for different activities.