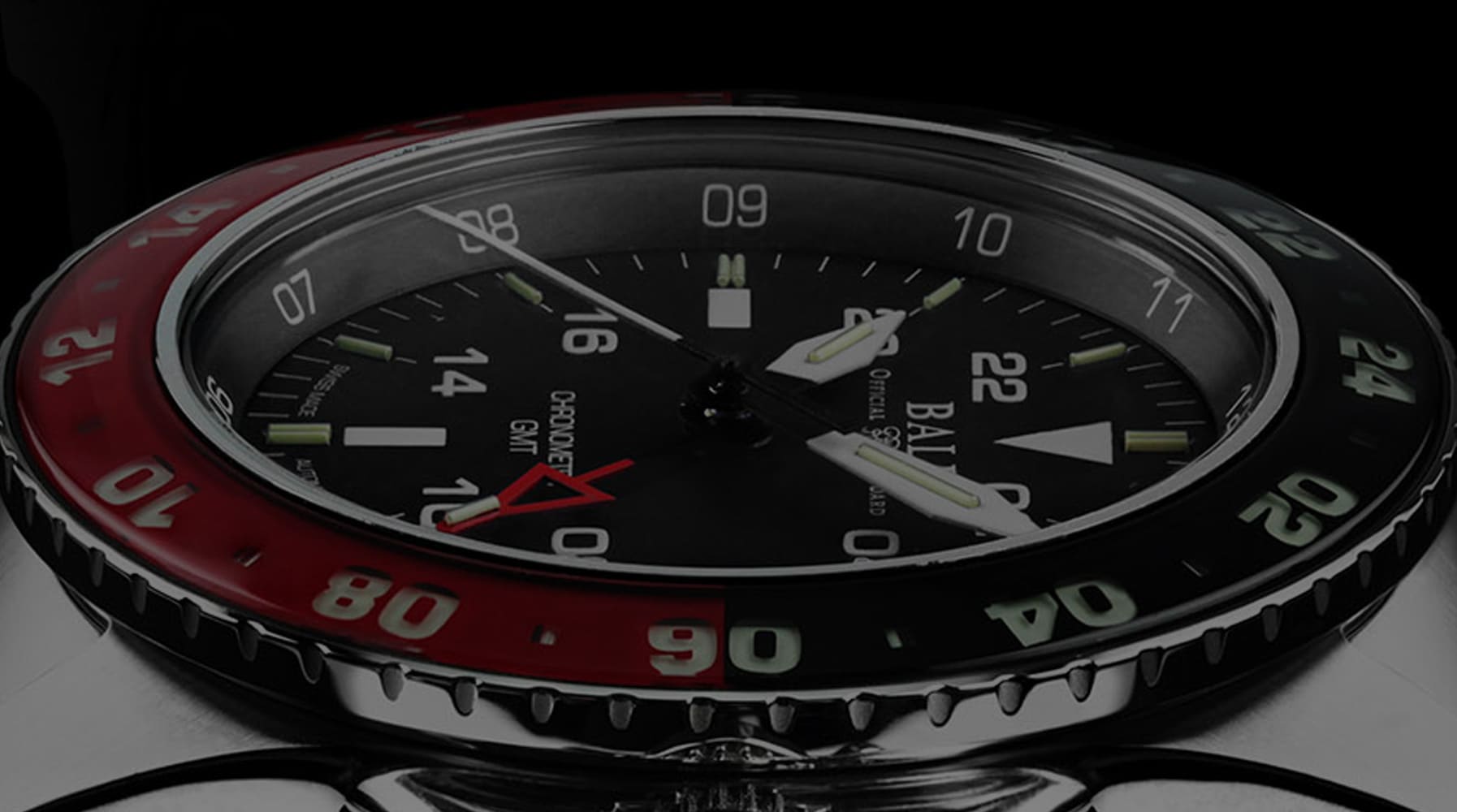 Ball Watch Company pays homage to Webb C. Ball, the historical figure who embodies the popular American idiom, "That guy's' on the Ball." Thanks to him, standards were set across the watch industry, and exquisite timepieces carried a whole new meaning. Blending historical design with innovative technology, Ball Watch Company continues to deliver a fresh, dynamic style. Ball Watch Co. offers an exceptional and rugged line of luxury timepieces. It can be hard to find Ball Watch Co. watches for sale without some help. Luckily, if you are looking for the best place to buy Ball Watch Co. watches, Exquisite TImepieces is a Ball Watch Co. authorized dealer.
Brand Review: Ball Watch Co.
Most luxury watch brands are the brainchild of gifted craftsmen who give a new meaning to the art. But Ball is a brand that honors the very first timekeepers of America who laid the foundation of a modern country, with the railroad network! Timekeeping and railroad? Don't be confused! While being the mechanical wonders they are, the Ball Watches are closely associated with the story of time itself in America. Let's read about the jewelry artist who put helped America's time in order at the train stations, and what makes his watch company so great.
Ball Watch Co. - How Chaos Lead to Order
Kipton, Ohio, met the dreaded misfortune of a train collision in 1891 caused by a malfunction in an engineer's watch throwing the train timings for a toss.
As a corrective measure, Webster C. Ball, skilled in timekeeping, was called for duty as the Chief Time Inspector at train stations. He heavily contributed towards maintaining a strict time standard for watches worn by railroad officials.
Later, his newly developed "RR Standard" for the time was widely adopted and became the de-facto for railroad timekeeping in America. Webb C. Ball went on to establish the Ball Watch Company, as a result of his expert knowledge of time and jewelry - the critical factors of every luxury watch brand.
Why should you buy a Ball Watch for Sale?
What attracts the world to Ball Watches, and why should it grace your wrist? Here are the top reasons that make the Ball brand an absolute favorite!
The Ball Watch Co. History with Time
The founder of Ball brand has great historical importance with American railroads. It was that after his system was put in place, that America was divided into accepted time zones. Before that, each region maintained its own time.
It makes the watch an instant delight for the collectors and a symbol of pride for the watch enthusiasts of the United States. You're wearing an important bit of history on your wrist!
Ball Watch Co.: Designed for the Modern Buyer
Ball Watches while making an attempt to preserve history, don't compromise on modernity. All the watches offer a fresh dynamic look with a stainless steel finish, which is shiny and sporty. Several innovations have been ingrained in the design of Ball Watches over the years such as the Night Reading H3 glow-in-dark technology and the patented crown protection system.
Ball Watch Co: Rugged and Exceptional Features
If you're a fan of strong watches, Ball Watches is a brand for you. Most of the watches that the company produces are made with military-grade materials such as stainless steel, Saphire crystal, a special Spring LOCK, and magnetic protection.
To add to that, the Ball Watch GMT is one of the world's only watches that depict 24 time zones in one mechanical dial with a date function. It's a piece of extreme craftsmanship.
Ball Watch Co: Ball Collections
Ball Watch Co: Ball Engineer II Watches
The Engineer II collection is a sport-elegant series of watches featuring a dial with bold, sporty elements and rugged functions. The watches have been crafted in a luxury pattern that fits both the party-goer and the racket-hitter. Use of Leather and Steel straps is prominent in this collection with silvery steel dials that are the best of both worlds. The collection's Ball Engineer II price ranges from $1,000 to $3,000.
Ball Watch Co: Ball Engineer III Watches
Engineer III is an extension of the previous collection with a ton load of feature enhancements. The new series introduced, Automatic caliber BALL RR1102 movement, 100 m water resistance, antimagnetic design, 5,000 G/s shock resistance and many more.
A number of new models were released for this collection with fatter hand design and thicker dial. The price range fluctuates between $1,200 and $3,500.
Ball Watch Co: Ball Engineer M Watches
The "M" in the Engineer M collection represents Ball releasing its own Manufacture Movement. Ball Watch Co. was sourcing watches for a long time before it came up with its own set of ingenuities with the manufacture with Engineer M.
The watches look and feel the same as Engineer III but carry a different core in them. The collection's price begins at $1,000 with models going up to $4,000.
Ball Watch Co: Engineer Master II
Engineer Master II was specially crafted for divers who'd like to take their watches for a dip with them. This special series of ultra-rugged watches offered a wide range of straps, dials, and materials.
You can choose a leather strap with steel dial or a full steel watch or ones with a rubber strap. All of them are 330 ft water-resistant, with Ball Watch price similar to the Engineer M collection.
Ball Watch Co: Ball Engineer Hydrocarbon Watches
The Engineer Hydrocarbon is part of the "Explorer" series featuring the next level of sturdiness found in any luxury watch. The watches push the boundaries with 7500 G/s shock resistance, Ceramic material for construction and patented protection technology.
The watches have a much different look with complex dials. The average price for a Hydrocarbon Ball watch for sale is around $2,000 to $6,000.
Ball Watch Co: Ball Trainmaster Watches
The Trainmaster series took a turn from Ball's conventional sporty design and featured artistic decluttered dials. It's also the collection that has dedicated watches for women with gas tubes decoration in it.
The use of golden dials and antique symbols makes this collection one of the most expensive ones. It starts at a price of $1,000 and goes all the way to $10,000.
Ball Watch Co: Ball Conductor Watches
The Conductor series features distinctive rectangular dials and dual register chronographs inside the same dial. It also has thin steel strap models for women and Crocodile leather strap options for men.
The series still retains the "read in the dark" glowing tubes found in other Ball watches. There are very few models in this collection with prices ranging from $1,400 to $2,000.
Ball Watch Co: Ball Fireman Watches
The Fireman series is aptly dedicated to name-bearers continuing the legacy of iron-willed watches. This series features mostly stainless steel dials and straps with multiple hands set in the same dial.
Many watches in this series have all 3 dials alongside the date such as the Fireman Storm Chaser Pro which is priced at $2800.
Brand Wrap-Up: Ball Watch Co.
Embrace yourself in the heroic history of this luxury watch brand that offers timepieces for the sports-users. You can easily find a Ball watch for sale online at various e-stores including their own web store. The advanced precision design and extra-ruggedness make this brand, a tough contender in the luxury-sport segment.