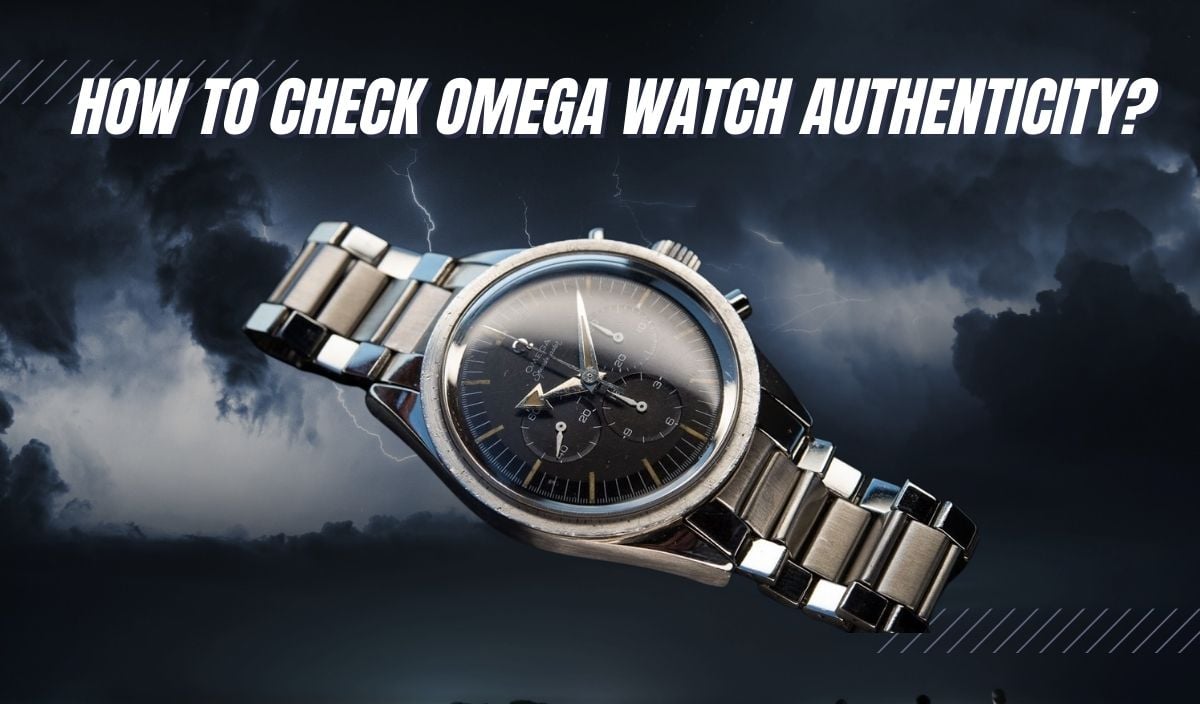 Imagine that you're a new watch enthusiast. You have fallen in love with that Omega Seamaster 300 you saw strategically posed on Instagram and know that you need to have one. Being new to the game, you probably haven't quite reached the levels of delusion allowing you to believe that $5000 plus on a watch is a "great value", so it's time to start searching everyone's favorite auction site searching for the deal of a lifetime.
You're armed with a little bit of knowledge and a lot of eagerness to be the next one to post a "New Watch Alert" in your favorite Facebook group. After a few weeks, you've found it! You're almost shaking with excitement as you find "the deal of a lifetime" and can't put your payment information in fast enough.
After a few minutes, the rush of excitement has likely subsided, and you have come off of cloud nine and returned comfortably to reality. Did you really just score a like new Omega Seamaster 300 for 1/3 of the MSRP because the seller "needs to sell ASAP"? 
As reality settles in, you probably start doing what many of us would do in this situation. Frantically researching to see if you genuinely scored a deal or just learned a very expensive lesson.
Although this scenario plays out several times a day amongst several brands in the watch industry, we will specifically take a look at Omega and what to look for to avoid the pings of regret that this hypothetical new enthusiast is feeling right about now.
Why Are There So Many Fake Omega Watches?
With a history dating back to 1848, Omega is one of the most prestigious luxury watch brands in the industry. In terms of iconic models, few watch brands come anywhere near what Omega has been able to accomplish.
In particular, the Seamaster and Speedmaster lines have become synonymous with luxury watch design and are often victims of homage timepieces taking subtle (or not so subtle) inspiration from their design. There is a point where this flattery crosses the line, and for many people, that happens with the name on the dial.
If there is money to be made on the name of a product, there is someone illegally using that name to make a profit. There is no shortage of brands assembling watches and placing luxury brand names on the dial. These range from comically poor design and quality, to 1:1 super clones that require a very highly trained eye to determine the real from the replica.
8 Ways to Check Omega Watch Authenticity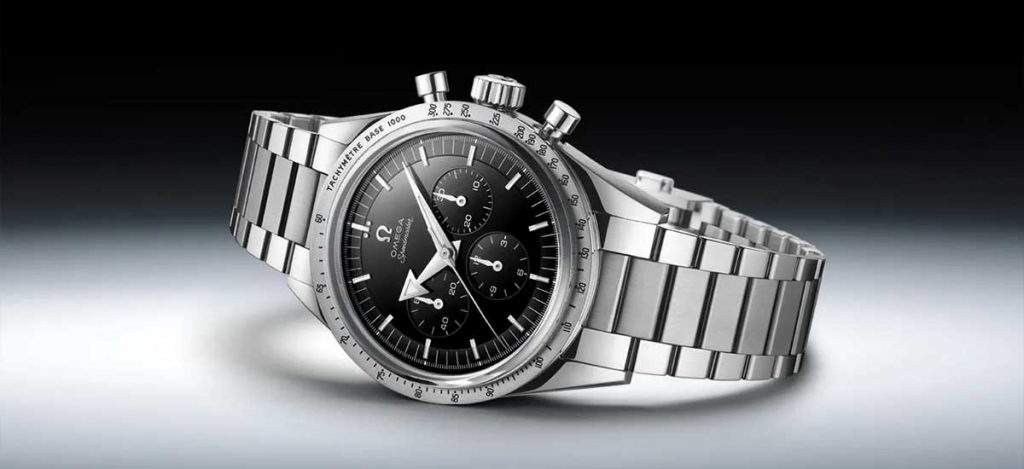 We are going to focus this list on the super clones. From a picture, or sale listing, they look great, but how can we separate a luxury timepiece from one of the most prestigious brands in the industry from a piece of counterfeit trash? Get your loupe out; we're taking a deep dive into the details of this one.
Serial Number
Depending on how good your eyes are, you might not need the Loupe just yet. The first thing to look for is a serial number on your Omega watch to verify authenticity. This serial number will be 7 to 8 digits and etched into the backside of your watch's lug.
If you purchased a watch with the box and papers, these numbers should match. Just because a timepiece has a number etched into the lugs with matching paperwork does not always mean it's authentic. A great next step will be to perform a simple Google search with the serial number on your watch.
Counterfeiters often produce an entire run of models using the same serial number to save cost, and you will see others listed for sale. These serial numbers are unique to the watch. If you find another one, it is almost certainly, unless you're the unlucky owner of the original serial number that has been counterfeited, not an authentic watch (this is why you should never post a picture of your serial number).
Dial Printing
One of the most challenging and often overlooked characteristics of a watch is the printing on the dial. Whether it is just the chapter ring, or also the logo and branding or specifications, crisp and straight dial printing are hard to perfect (Just ask Seiko! Only kidding…sort of).
If you take out your jeweler's loupe and closely inspect the dial, you should see very crisp printing with even spacing and perfectly level placement. If it looks less than perfect, you should be suspicious. Any brand can make a mistake (just look at Rolex with their double 9 Rolex Explorer), but Omega is one of the absolute best regarding these details.
Date Wheel
One of the most often ignored areas, even by the counterfeiters with the highest standards, is closely related to the dial printing. Even the best dial printing counterfeiter seems to haphazardly throw a standard date wheel in their watch 99/100 times.
An authentic Omega watch is going to feature a date wheel that is perfectly aligned and spaced properly over the entire date window. Much like the printing on the dial, the replica will not look anywhere near as crisp as what you should expect to find with a genuine Omega. These details are subtle from a distance, but with the help of your jeweler's loupe are figuratively and literally magnified.
Solid Construction
If you have ever owned or tried on an authentic Omega watch, one thing that truly stands out is just how solid the construction is. Everything is machined to such a tight tolerance, and there is no doubt that you are wearing a luxury timepiece on your wrist.
Despite having some visual similarities, most replicas really lack that same feeling of heft on the wrist. Many of them are constructed decently, but it would be like comparing an entry-level Hamilton to an Omega. There are less precise tolerances, and the watch naturally loses some of that heft on the wrist.
There is nothing wrong with the construction of a watch like a Hamilton, but as much as enthusiasts love the brand, there would be more than a few eyebrows raised if they tried to price their timepieces in the same range as Omega, as many replicas are trying to do.
Case Finishing
Another area Omega is known to excel in is that of case finishing. Few brands can match the crisp transitions of brushed to highly polished, like Omega. Compared to an authentic Omega, a replica will have a much softer transition of brushed to polished surfaces.
When viewed on its own, it may appear well done and crisp, but compared side to side, the differences become much more apparent. The brushed surfaces will generally have a more aggressive brushing having ever so slight brush lines that you can detect with the very scientific fingernail test. The polished surface will likely not be as uniform and reflective as what you find with an authentic example either.
Movement Design
One of the hardest areas to replicate for a counterfeiter is the engine powering the watch. Many replica watches will feature a replica ETA 2824. These movements have a very generic finish that does not match the type of finish you would find on an authentic model.
Some higher-end counterfeiters will take things up a notch and replace the rotor with a similarly finished one. When looking through an open caseback, the movement will appear to be OK but spin the rotor out of the way, and the movement quickly reveals its secrets.
Movement Technology
One thing that is incredibly hard, if not impossible, for counterfeiters to replicate is brand-specific movement technology, such as the Co-Axial escapement featured on most of Omega's modern watches. Unless you are very familiar with watchmaking, I'd leave this next level of identification to a professional watchmaker.
When opening up the watch and inspecting the movement, a trained watchmaker can quickly tell if the movement utilizes a Co-Axial escapement or just a dressed-up Swiss Lever escapement looking to play the part.
Trusted Seller
Of all of the things to look for on a watch to ensure authenticity, there is only one that is guaranteed to work. Counterfeiters are continuing to get better and better and are actively working to improve on the differences we have already pointed out on this list.
There is one thing counterfeiters will never be able to do, though, and that is to get their watches into an authorized Omega dealer. If you purchase from a trusted authorized dealer, you are guaranteed to have an authentic timepiece.
If your budget restricts you from purchasing brand new, take a look at their pre-owned inventory. If a watch shop is an authorized Omega dealer, you can rest assured that their preowned examples are also authentic.
The further your seller dilutes themselves from the original Omega source, the higher the risk is for you as a buyer. This is not to say that you shouldn't trust any seller that is not an authorized dealer, just that you need to accept the fact that extra effort is required on your part to verify the piece you are looking to purchase is genuine.
Conclusion
If you are lucky enough to be considering a new or preowned Omega watch, congratulations! You are truly going to love your new timepiece. If you're still saving and able to delay the gratification of the "New Watch Alert" post for a little while longer, save up until you can buy from a trusted source.
If you find a watch that seems like a good value and passes the guidelines we have presented here, spend a couple of extra dollars to have the watch authenticated by an authorized Omega dealer, preferably before you separate from your hard-earned cash.
That nominal fee will be worth every penny, whether it gives you peace of mind or prevents you from making a costly mistake. If you are browsing watches and find something that looks too good to be true, it probably is! Regardless of how cheap you are, don't be tempted by the possibility of being able to score the deal of a lifetime due to someone else's ignorance or need to sell something ASAP.
In this day and age, nobody is ignorant enough to list something without first doing a google search or impatient enough to give up thousands of dollars for the sake of selling a few hours sooner (you can price a watch aggressively to sell and not necessarily give it away).
Sometimes it's obvious what we should avoid; other times, even seasoned collectors can end up bamboozled. If you do your research and follow these guidelines, you can ensure that you are enjoying an authentic Omega watch and greatly reduce the risk of making a costly mistake.
Happy watch hunting!